Ryan Reynolds Wishes Josh Brolin Happy Birthday The Deadpool Way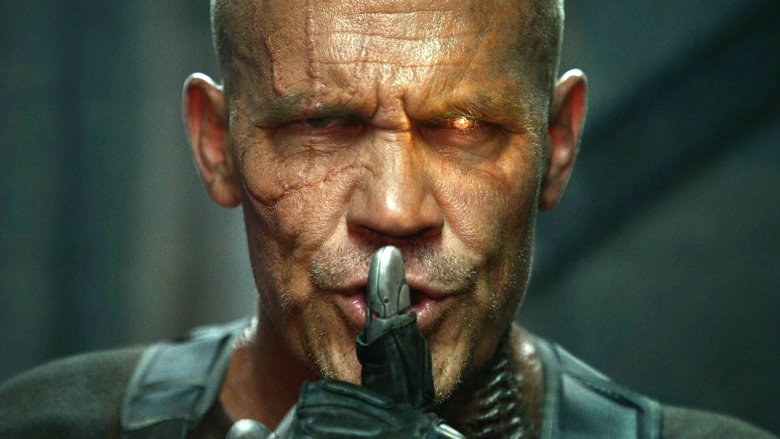 Once you're in Deadpool's world, your birthdays are never quite the same. We all know how Wade Wilson celebrates holidays.
Josh Brolin, who plays Cable in Deadpool 2, turns 50 today (Feb. 12) and Ryan Reynolds paid tribute with an image that's perfect, as always. It's an illustration of Deadpool painting a portrait of Cable, but instead of capturing Brolin's likeness as Cable, Deadpool depicts Brolin as Brand from the 1985 classic The Goonies. That was Brolin's very first role. Check it out below.
"Happy Birthday, Bright Eye!" wrote Reynolds. "Painting you like one of my French girls." 
If you're paying attention, there are a couple different pop culture references going on here. The "French girls" line is a reference to Titanic and "Bright Eye" is a nod both to Cable's glowing eye and to Bonnie Tyler's 1983 hit "Total Eclipse of the Heart."
The entire thing is also another nod to artist Norman Rockwell. It's inspired by Rockwell's famous "Triple Self-Portrait." Back before the first teaser dropped, Reynolds revealed the first Deadpool 2 poster, which was based on Rockwell's "Freedom from Want."
Brolin really beefed up to play Cable and it shows. We'll see a lot of the character when Deadpool 2 hits theaters on May 18.