Avengers: Infinity War Officially Scores The Biggest Box Office Opening Weekend Of All Time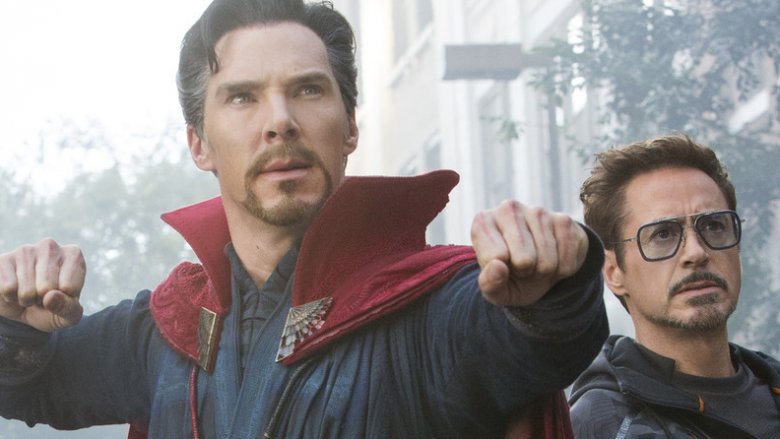 Marvel Studios
Avengers: Infinity War has become bigger than anyone predicted. 
Originally expected to pull in as much as $500 million worldwide, an estimate later bumped to $630 million, Avengers: Infinity War rounded out its first few days at the box office with a staggering $640.9 million through Sunday, April 29. With such a pull, the Marvel superhero ensemble flick has landed the biggest opening weekend of all time, crushing fellow Marvel Cinematic Universe darling Black Panther in the process. 
Per Deadline, Avengers: Infinity War has usurped the previous record-holder, The Fate of the Furious ($543 million), in regards to the domestic box office. Overseas, Avengers: Infinity War is now the second-best international opener in history, sitting behind The Fate of the Furious. It's important to note that Infinity War didn't open in China or Russia in its first box office turn, while F8 did have those two territories included in its opening suite, thus meaning the latter had more hubs to rake money in from. 
The record-breaking Avengers: Infinity War will likely continue on its upward trajectory, earning even more cold, hard cash as fans clamor to theaters for both initial and repeat viewings.
Directed by Anthony and Joe Russo, Avengers: Infinity War brings together all corners of the expansive MCU for an enormous reunion. Featured in the film are most of your favorites: Captain America (Chris Evans), Iron Man (Robert Downey Jr.), Black Widow (Scarlett Johansson), Bucky Barnes (Sebastian Stan), Doctor Strange (Benedict Cumberbatch), Black Panther (Chadwick Boseman), Thor (Chris Hemsworth), Loki (Tom Hiddleston), Hulk (Mark Ruffalo), Scarlet Witch (Elizabeth Olsen), Vision (Paul Bettany), War Machine (Don Cheadle) — as well as the Guardians of the Galaxy and Thanos (Josh Brolin), of course.