Netflix's Wednesday Helped Boost Romania's Tourism Scene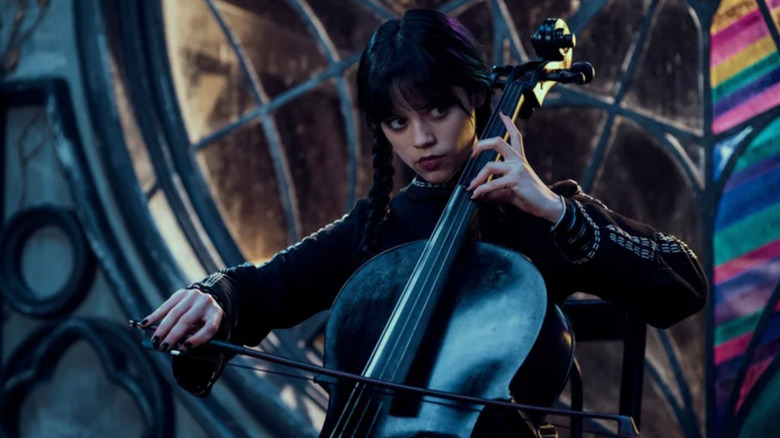 Vlad Cioplea/Netflix
Before "Wednesday," your average week in Romanian tourism looked pretty different. The country was already a popular tourist destination, of course, attracting adventure tourists every year to its verdant hills, expertly crafted Orthodox churches, and provincial towns straight out of Grimms' Fairy Tales. Bran Castle, the supposed home of Dracula, reigned over horror tourism from its throne in the Carpathians.
But then "Wednesday" came along, with its record-breaking viewership and a viral TikTok dance. In just its first month, the Tim Burton-produced show unseated "Dahmer – Monster: The Jeffrey Dahmer Story" as Netflix's second-most popular English-language series of all time. It inspired countless fans, including famous ones like Lady Gaga and Madonna, to recreate Wednesday Addams' (Jenna Ortega) dead-eyed dance from the show.
It was also filmed in Romania. Once that news got out, it caused a surge in tourism and delighted not only Romanian tourist officials, but fans of the show. In fact, Bran Castle might not be Romania's #1 gothic attraction anymore.
You can now book tours of the Wednesday set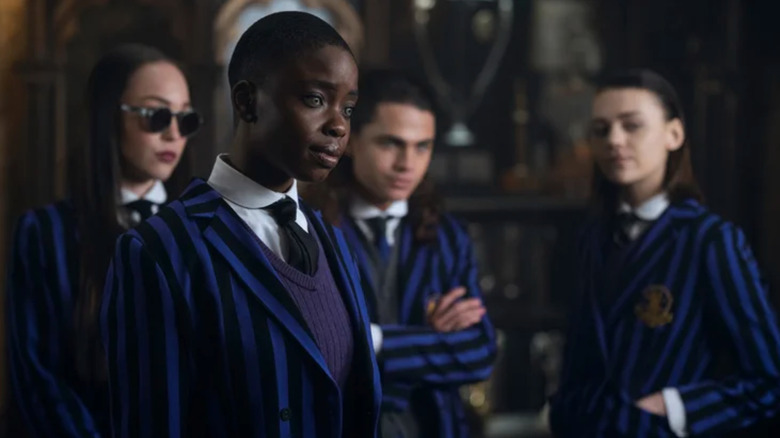 Vlad Cioplea/Netflix
Romania's capital, Bucharest, is known for its stunning architecture. But before "Wednesday," the city's Palatul Monteoru and Cantacuzino Castle were mere historical sites appreciated for their charming aesthetics. Now, thanks to the hit show, they're both popular destinations for "Wednesday" fans. Palatul Monteoru stood in for the inside of Nevermore Academy, whereas the Cantacuzino Castle took on the role of the school's exterior (via FandomWire). Moreover, fans have descended upon Bufeta Studios, a set near Bucharest where additional scenes from Jericho and Nevermore were filmed.
Naturally, Romanians have been delighted by all this. Flavian Dobre, a Buftea Studios employee who now gives tours of the "Wednesday" set, recently told Euronews that the tourism surge re-energized the studio employees' daily lives. "It was a hefty production, that took over eight months to film, and involved beautiful people: people who have revived, who gave precedence to Romanian cinema and made everything happen here at the Buftea Studios, a place that has a very strong emotional, cinematic, and cultural charge," he said (via Euronews).
Unsurprisingly, there's been a notable uptick in hotel occupancy throughout Romania following the success of "Wednesday." And considering there's already a "Wednesday" season 2 in the works, there's sure to be even more darkness-loving fans visiting Bucharest any day now. Count Dracula would turn over in his coffin.