Deadpool 2 Tracking For $150 Million Domestic Debut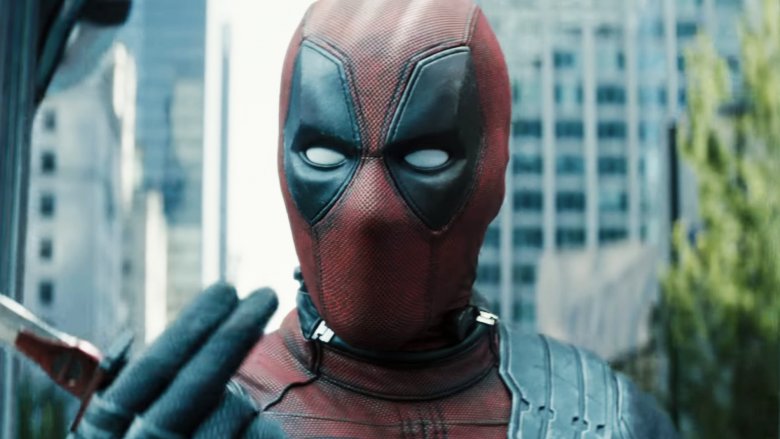 Deadpool is set to dominate the domestic box office. 
According to industry tracking (via Variety), the fast-approaching Deadpool 2 is expected to pull in $150 million in North American theaters in its opening weekend. The Ryan Reynolds-starrer won't launch until May 18, roughly three weeks from the time of writing, but it's already outpacing its predecessor. Directed by Tim Miller, the original Deadpool opened in February 2016 to the tune of $132 million domestically, ultimately earning $783 million worldwide across its full run to become the highest-grossing R-rated movie of all time. 
Deadpool 2 will arrive shortly after Marvel's Avengers: Infinity War, which is eyeing a record-shattering opening weekend beginning on April 27. Projections pin the super-sized superhero pic as earning between $216 million to $235 million domestically, with the potential to pull in as much as $250 million in its first few days out. Though Avengers: Infinity War will undoubtedly have a larger opening than Deadpool 2, the action-packed follow-up will still make a dazzling debut. 
David Leitch takes over for Tim Miller to direct Deapdool 2, working from a script penned by Rhett Reese. Alongside Reynolds as the Merc with a Mouth Wade Wilson are Zazie Beetz as Domino, Terry Crews as Bedlam, Lewis Tan as Shatterstar, Josh Brolin as Cable, Julian Dennison as Russell, T.J. Miller as Weasel, Brianna Hildebrand as Negasonic Teenage Warhead, Stefan Kapičić as the voice of Colossus, Jack Kesy as Black Tom Cassidy, Morena Baccarin as Vanessa, Leslie Uggams as Blind Al, Karan Soni as Dopinder, and Rob Delaney as Peter. Shioli Kutsuna, Eddie Marsan, and Bill Skarsgård also star in undisclosed roles.
Deadpool 2 will open wide on May 18.