Avengers: Infinity War Targeting $498 Million Global Debut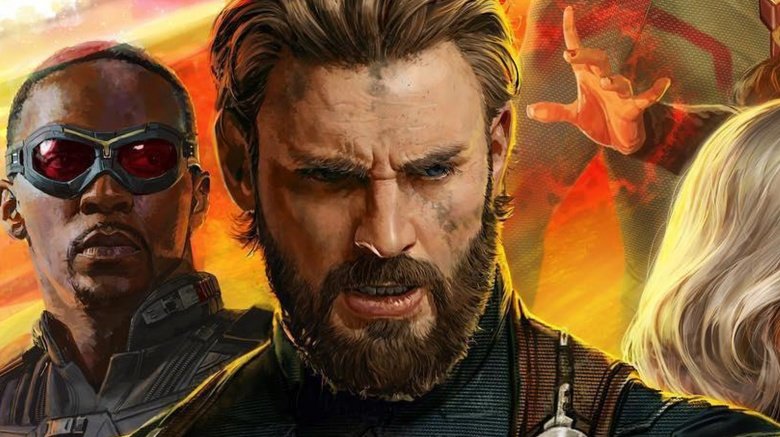 Early box office estimates for Marvel's larger-than-life Avengers: Infinity War are officially in. And, not-so-spoiler alert, they're every bit as enormous as one would expect. 
Industry tracking anticipates that Infinity War will open to the tune of nearly half a billion dollars worldwide in its first weekend out when it launches on April 27 (earlier in certain overseas territories). Deadline places the exact figure at $498 million, accounting for around $235 million in North American theaters and $263 million internationally. 
Domestic estimates, which range from $216 million to $235 million, put Avengers: Infinity War on a path to become the second-best stateside opening of all time, beating out Star Wars: The Last Jedi ($220 million). Certain sources are confident that the film can pull in as much as $275 million in theaters across the U.S. during its opening weekend. Such a take-home would see Infinity War dethrone Star Wars: The Force Awakens (a $247.9 million debut) by a margin of 11 percent. While no one is expecting the film's opening weekend to wrap up in the $175 million to $195 million territory, even if it does, it won't tarnish Marvel's glittering box office track record.
Internationally, sources are pinning Avengers: Infinity War's debut as rounding out between $256 million and $263 million. Of course, there are some high-rollers who anticipate the Joe and Anthony Russo-directed pic to rake in as much as $275 million or more. 
The domestic and international ranges amount to a global debut of between $472 million to $498 million — with $500 million-plus being a totally achievable benchmark. If Avengers: Infinity War only hits the lower end of the projected worldwide pull, it would still end up becoming the fifth-best opening ever. If it taps the top end, it will land at number four on the highest debuts list. 
Ticketing company Fandango previously reported that advance ticket sales for Avengers: Infinity War are twice that of the multi-record-breaking Black Panther, and that early sales are outpacing the last seven MCU entries combined. Though official reviews for the film haven't been released yet, social media has been buzzing with pre-release reactions, most of which are positive. 
All things considered, Avengers: Infinity War has the potential to not only blow viewers away, but blow its past and present box office competition away, too.