Two New Star Trek Movies In The Works At Paramount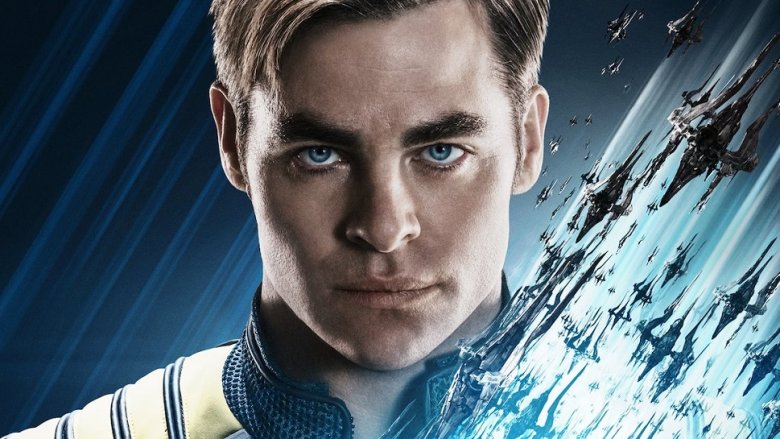 Paramount Pictures
The Star Trek franchise will live long and prosper — with two new series entries now officially in the works.
Paramount Pictures CEO Jim Gianopulos confirmed during CinemaCon in Las Vegas this week that the studio is developing a pair of new Star Trek films. Both Fandango's Erik Davis and The Wall Street Journal's Ben Fritz relayed the good news on Twitter. 
"Paramount officially announces two new Star Trek movies in the works!" wrote Davis before adding, "No specifics yet, just that they are working on two new movies. At first, [Gianopulos] said 'several new Star Trek movies,' and then clarified that it was two right now in the works." Fritz also tweeted, "Paramount is working on two new Star Trek films, says CEO Jim Gianopulos."
One of the two upcoming installments is likely Quentin Tarantino's Star Trek movie, which has The Revenant screenwriter Mark L. Smith attached to pen the script. A ton of mystery shrouds Tarantino's take on the sci-fi film series, though the director reportedly demanded that the movie receive an R-rating. Paramount and the project's anticipated producer J.J. Abrams apparently agreed to Tarantino's condition, even though all past Star Trek movies being rated G, PG, or PG-13. The only other substantial detail Tarantino dished up about his Star Trek vision came in 2015, when he revealed on the 
Nerdist podcast that he would hope to approach the beloved franchise from an exciting, unpredictable perspective, avoid overlapping character arcs, and craft a feature-length film that feels more like an extended episode of the original Star Trek television show. 
Pining down what the second new Star Trek movie might entail, however, is a bit trickier. Franchise actor Zachary Quinto, who portrays Spock, recently revealed that there are multiple scripts in development for the next series sequel, Star Trek 4. "First of all, I think there [are] a couple of scripts, because there was a script being written before Quentin Tarantino came up with his idea for a potential film. And so I think they are kind of developing more than one," the actor said. "So I don't know what is going to happen." It's believed that one of these scripts is the draft J.D. Payne and Patrick McKay wrote, which sees Chris Hemsworth's George Kirk, the father of Chris Pine's James Kirk, return and resolve the alternate timeline sparked by the collapse of his ship.
Since Paramount kept a tight lip on clues regarding what it's going for in the new Star Trek pics, fans will have to play the guessing game for the time being.