Quentin Tarantino's Star Trek Movie Will Be R-Rated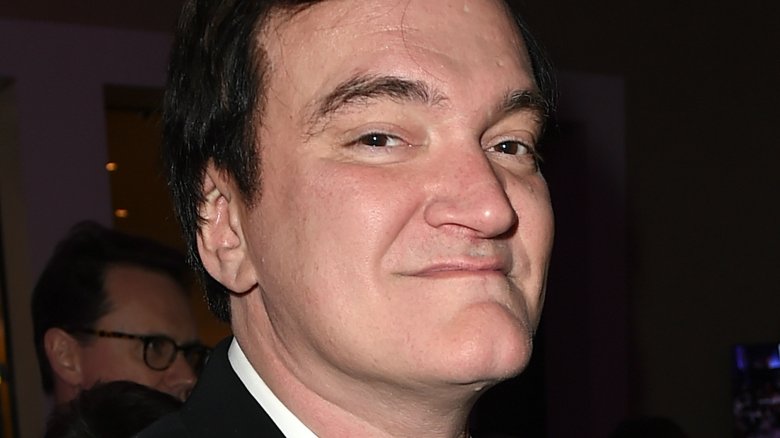 It's beginning to sound more and more like we'll actually live in a universe in which Quentin Tarantino directs a Star Trek movie. 
Just a few days after word got out that Tarantino had pitched a Star Trek flick to J.J. Abrams and Paramount, Deadline reports Tarantino met for hours in a writers room with Mark L. Smith (The Revenant), Lindsey Beer (Chaos Walking), and Drew Pearce (Iron Man 3). Rumor has it they brainstormed ideas and one of them will land the writing gig.
But perhaps even more intriguing, Tarantino wants to direct the film and demanded it be rated R. Paramount and Abrams reportedly agreed. All of the previous Star Trek movies have been rated G, PG, or PG-13.
According to Deadline, Smith is the frontrunner to write the movie. He's already got a connection with Abrams' Bad Robot after overhauling the script for the upcoming World War II thriller Overlord. 
It's still not clear what Tarantino's vision for Star Trek is, or if it'll be entirely separate from the existing series that stars Chris Pine as Captain Kirk and Zachary Quinto as Spock. But back in 2015, Tarantino said on the Nerdist podcast that he wanted to move away from the multi-character story arcs of the reboots and instead see something more like a repurposed episode of the original series. He specifically mentioned "The City on the Edge of Forever" and "Yesterday's Enterprise."
If Tarantino does direct the movie, it'll probably be a little while before he gets around to it. He's currently set to begin work on an untitled film that revolves around the Manson Family murder spree of the late '60s. But we're hoping this moves at warp speed.