Quentin Tarantino's Star Trek Film Lands The Revenant Scribe As Screenwriter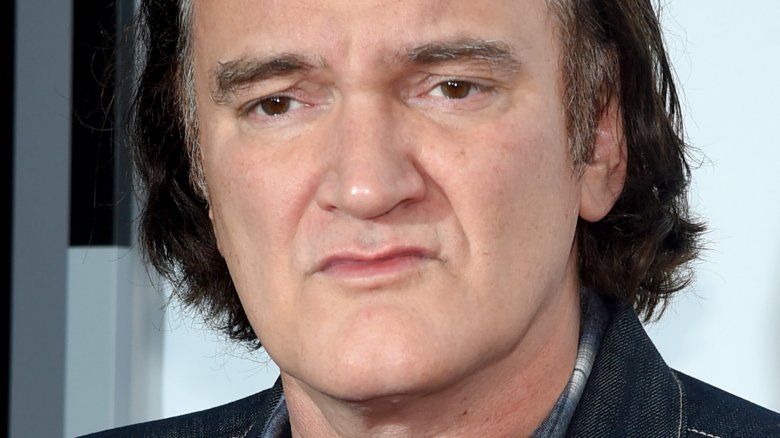 Getty Images
To take the Star Trek franchise where it's never been before, Quentin Tarantino has gathered up some seasoned help. 
As reported by Deadline, The Revenant scribe Mark L. Smith is set to pen Tarantino's Star Trek film. 
News of Tarantino's Star Trek film first broke in early December, when he pitched his idea to Star Trek reboot and Star Wars: The Force Awakens director J.J. Abrams, whom Tarantino hopes will produce. Smith was one of a group of writers brought together to hear Tarantino's vision and bounce ideas off one another, joined by Lindsey Beer (Chaos Walking) and Drew Pearce (Iron Man 3). Earlier this month, it was noted that only one of the three screenwriters would land the gig rather than establishing a co-writing pair or trio. Now we know that Smith was the lucky last man standing.
However, it's not entirely surprising that Smith scored the job. He was revealed as the frontrunner to write the movie at the time of the project's announcement, and already has ties to Abrams' Bad Robot, as he recently re-worked the script for the forthcoming World War II-era thriller Overlord. 
What Tarantino's take on Star Trek will entail remains a mystery for now, though we know that the director has demanded the film be rated R. Both studio Paramount Pictures and anticipated producer Abrams reportedly agreed to this term, despite all previous Star Trek films being rated G, PG, or PG-13. That said, Tarantino did note during a 2015 appearance on the 
Nerdist podcast that he would want to approach the storied franchise from a new perspective, shying away from intertwined character arcs and instead creating something more akin to an extended episode of the original Star Trek series. 
While Smith toils away on the new Star Trek film's script, Tarantino will be hard at work on his latest movie, which centers around the Mason Family murders in the late 1960s. Tarantino reportedly approached Margot Robbie, Tom Cruise, Brad Pitt, and Leonardo DiCaprio about starring. The film is due out on August 9, 2019.