Quentin Tarantino Reportedly Developing New Star Trek Movie With J.J. Abrams Producing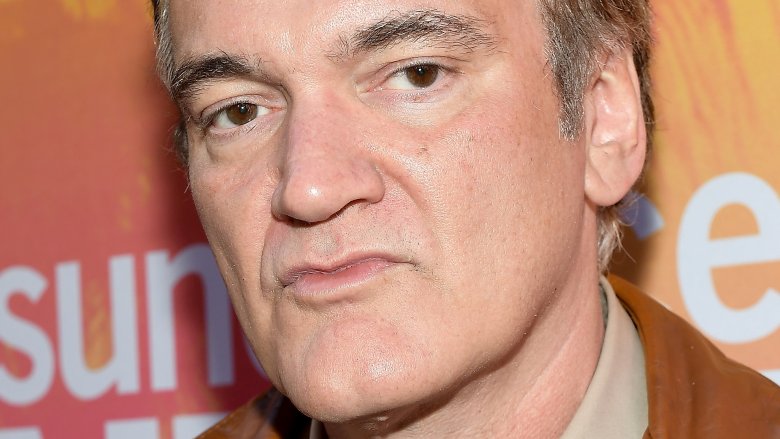 Getty Images
Quentin Tarantino is looking to live long and prosper.
According to an exclusive report published by Deadline, the filmmaker has reportedly thought up a "great idea" for a new Star Trek movie at Paramount Pictures. The outlet notes that Tarantino shared his vision with Star Trek reboot director J.J. Abrams, who has his hands full preparing for the impending Star Wars: Episode IX. It's said that the plan is to have Abrams produce the project. 
Before then, however, the next step would be to put together a writers' room that will hear the pitch. Tarantino may direct the movie if things go well, Deadline indicates. 
In 2015, during an appearance on the Nerdist podcast, Tarantino stated that he would be more interesting in directing a Star Trek film as opposed to a Star Wars film, revealing that he was a huge fan of the original series. "The only thing that limited them was their '60s budget and eight-day shooting schedule," Tarantino revealed. "You could take some of the classic Star Trek episodes and easily expand them to 90 minutes or more and really do some amazing, amazing stuff." 
Though Tarantino is best known for his original works, plenty have pondered the possibility of the director stepping in to develop a fresh installment in an existing franchise. His past experience has seen him do that–but only ever on television, directing two episodes of CSI and an episode of ER, which doesn't carry the quite same implications as helming a new take on a film series does. Climbing aboard an IP as massive as Star Trek would be a change of pace for Tarantino, and having an auteur like him on board the franchise would be highly beneficial for Paramount. 
Tarantino is currently working on an untitled film set in late 1960s Los Angeles, around the time the Manson Family murder spree took place. The director approached Suicide Squad and The Wolf of Wall Street actress Margot Robbie to portray Sharon Tate, a woman who was killed by a member of the cult. Ironically enough (though it may have been an intentional decision), the movie is set for release on the 50th anniversary of Tate's death: August 19, 2019. 
As for what will happen with Tarantino's Star Trek project, Paramount declined to comment on the original Deadline piece, and any attempts to reach Tarantino's representatives were fruitless on the outlet's end. We'll keep you updated as we learn more.