Till Star Danielle Deadwyler Finally Comments On Her Oscars Snub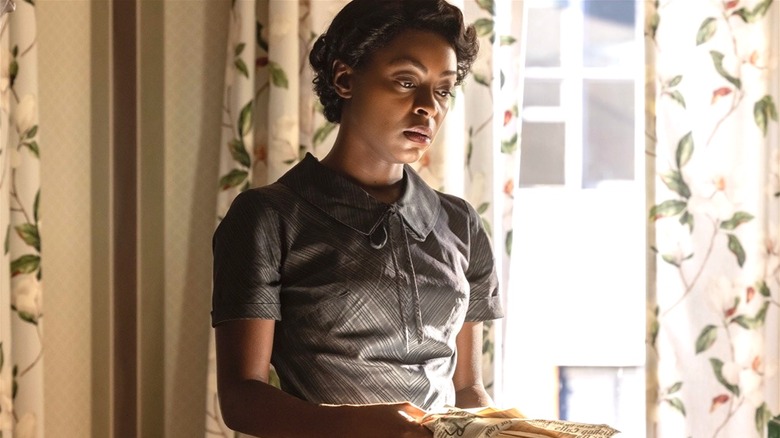 Metro-Goldwyn-Mayer
One of the biggest snubs of the 2023 Oscar nominations is that of Danielle Deadwyler, who plays Mamie Till-Mobley in the historical drama "Till." The actress delivers a powerhouse performance in Chinonye Chukwu's film, and Deadwyler earned nominations for a BAFTA Award and a Screen Actors Guild Award. Many awards prognosticators predicted she'd be up for an Oscar as well (per The Hollywood Reporter). But when the Academy Award nominations were announced in January 2023, "Till" came up empty-handed. Not only did Deadwyler miss a nod, but so did other major films with predominantly Black actors, including "The Woman King" and "Nope."
Chukwu took to Instagram to respond to her film's lack of nominations, saying, "We live in a world and work in industries that are so aggressively committed to upholding whiteness and perpetuating an unabashed misogyny towards Black women."
Deadwyler appeared on the podcast "Kermode & Mayo's Take," hosted by critic Mark Kermode and radio presenter Simon Mayo, on February 9. She commented on both her snub and Chukwu's statement.
Danielle Deadwyler talked about racism experienced by Black women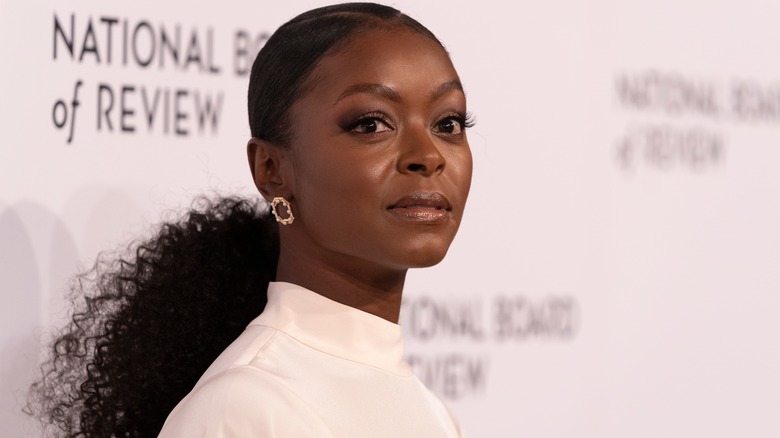 lev radin/Shutterstock
Speaking to Mark Kermode and Simon Mayo on their podcast, "Till" star Danielle Deadwyler said she agrees with her director's statement. She said racism exists in a governmental and societal capacity and has infiltrated every aspect of our lives. She referenced Hattie McDaniel, the first African American to win an Oscar, who had to sit in segregated seating at the 1939 ceremony. "Nobody is absolved of not participating in racism and not knowing that there is a possibility of its lingering [effect] on the spaces and institutions that have been created," Deadwyler said at around the 48:30 mark of the interview.
"We're talking about people who perhaps chose not to see the film," the actress continued. "We're talking about misogynoir — it comes in all kinds of ways. Whether it's direct or indirect, it impacts who we are." "Misogynoir" is a portmanteau coined by Black feminist Moya Bailey that describes how anti-Black and misogynistic representation and views impact Black women (via Brown University). Deadwyler said the question of persistent prejudice, specifically in the film industry, "is more intent on people who are living in whiteness, white people's assessment of what the spaces they are privileged by are doing."
Deadwyler also spoke of the film's importance today. The film deals with 14-year-old Emmett Till's (Jalyn Hall) lynching in 1955, but the actress said that only recently, "We're seemingly having movement of a legal quality by having the anti-lynching bill that was passed in 2022. ... And yet we lose another human being, [a] beautiful young man, in Tyre Nichols. It's systemic," she said.