The Biggest Surprises And Snubs Of The 2023 Oscar Nominations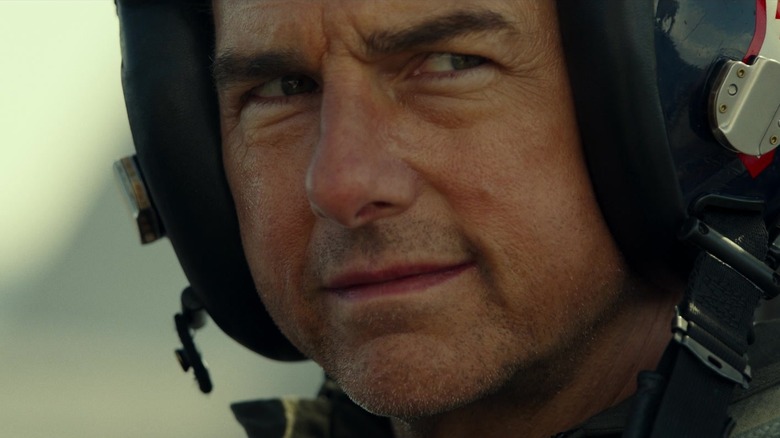 Paramount Pictures
As hard as people try to predict who and what is going to be nominated for the Oscars, the Academy of Motion Picture Arts and Sciences always finds some ways to surprise us every year. Sometimes those surprises are good, other times they're bad, and other times nobody knows what to make of them because the Academy's nominated something hardly anyone else has had the chance to see. The 2023 Academy Award nominations for films released in 2022 have a little from column A, a little from column B, and a little from column C.
As always, there are great films that didn't get as many nominations as they deserved and even more great films that failed to receive any Oscar nominations at all. Whether you're happy or frustrated with this year's selections as a whole, we'll take some time to process the biggest snubs and surprises of the 95th Academy Awards.
Guillermo del Toro's Pinocchio doesn't break out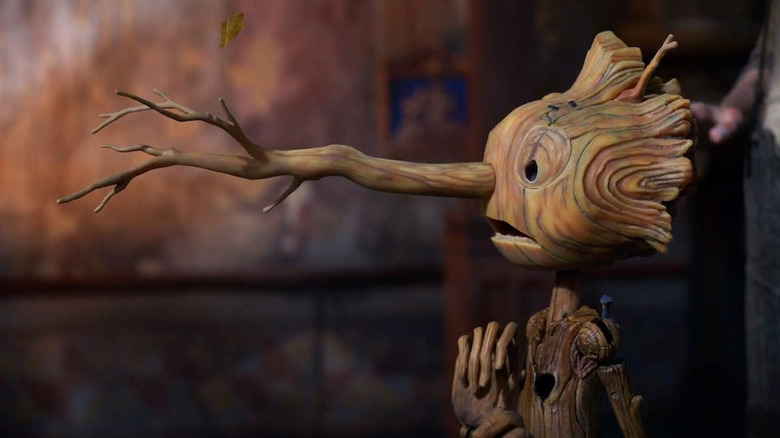 Netflix
When "Guillermo del Toro's Pinocchio" first premiered at film festivals, there was serious talk about it potentially becoming the fourth-ever animated film (and first non-Disney one) to earn a best picture nomination. As awards season progressed, this seemed increasingly unlikely, with many critics groups preferring "Marcel the Shell with Shoes On" among the animated films, but it still seemed likely "Pinocchio" would get some sort of Oscar nomination outside of the animation category.
A best original score nod for Alexandre Desplat felt like a lock based on its success in other awards ceremonies, as well as Desplat's history with the Oscars, with "Ciao Papa" also a likely nominee for best original song. The film's screenplay earned a USC Scripter nomination, and surprisingly but deservingly, it became the first stop-motion film nominated for best production design at the BAFTAs. Surely the Academy, which loved Guillermo del Toro enough to recognize his much-overlooked box office failure "Nightmare Alley," would give this labor of love a few nominations, right? Alas, a voting body that still struggles to see animated films as "real boys" only gave the animated masterpiece a single expected nomination.
Best-titled nominee: My Year of Dicks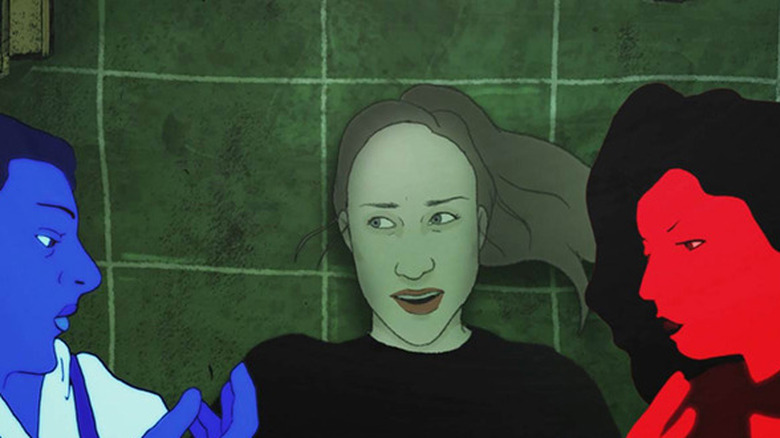 Cat's Pajamas/Wonder Killer
When Riz Ahmed announced the nominees for best animated short film, there was one title that made the audience and fellow announcer Allison Williams crack up: "My Year of Dicks." Williams' response following the announcement? "No comment." Needless to say, whoever is presenting the animated short award this year isn't gonna be able to do the common Oscars move of treating the art form of animation as being just for kids.
Based on the memoir "Notes to Boys: And Other Things I Shouldn't Share in Public" by Pamela Ribbon and directed by Sara Gunnarsdóttir, "My Year of Dicks" is about 15-year-old Pam's quest to lose her virginity in 1991. Divided into five chapters and animated primarily using rotoscoping (with a few anime-style segments and live-action clips of the real Pam's video diaries), this is a funny, awkward, and honest short that should appeal to fans of high school cringe comedies a la "PEN15." It's available for streaming on Vimeo.
Taylor Swift shut out
Frazer Harrison/Getty Images
Taylor Swift made it really clear this year that she really wants an Oscar. Her extended video for "All Too Well" qualified for the best live-action short film Oscar, with Swift doing an event at the Toronto International Film Festival and taking part in a Variety "Directors on Directors" interview with "Banshees of Inisherin" director Martin McDonagh, but it failed to make the shortlist. Even with "All Too Well" out of the running, there was still one category Swift could have been nominated in: best original song, for her "Where the Crawdads Sing" single "Carolina."
While Lady Gaga's Little Monsters and Rihanna's Navy got to celebrate "Hold My Hand" (from "Top Gun: Maverick") and "Lift Me Up" (from "Black Panther: Wakanda Forever") getting nominated, the Swifties were left disappointed on Oscar nomination morning when "Carolina," a song which was previously nominated by the Golden Globes and Critics Choice Awards, got snubbed by the Academy. Swift will try her luck with the Academy again when her directorial feature debut gets released by Searchlight at some point in the next few years.
A House Made of Splinters in documentary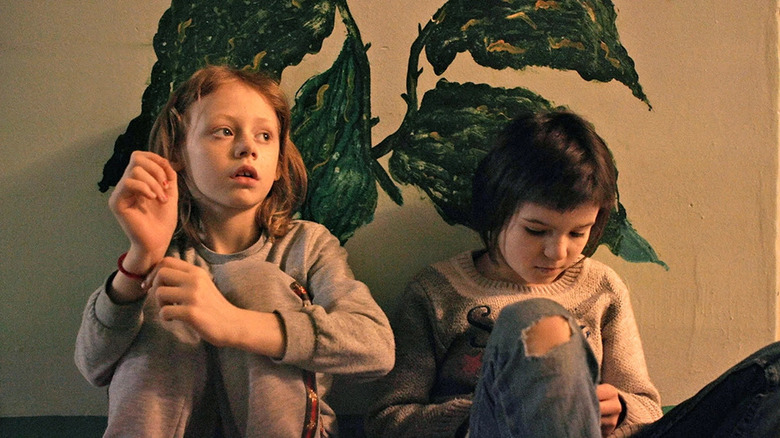 POV
As of this writing, the Oscar-nominated documentary "A House Made of Splinters" does not have a Wikipedia page of its own. Though it won a directing award at Sundance and is nominated for a Film Independent Spirit Award, basically no one was predicting it to get in at the Oscars over much more hyped documentaries. The biggest exclusion in the documentary category this year is probably the immersive David Bowie film "Moonage Daydream," which made the Oscars shortlist in the sound category but also failed to get a nomination there. Other acclaimed docs missing out this year include "Descendant," about the descendants of the last slave ship to arrive in America, and "The Territory," about Brazilian indigenous people fighting to protect the Amazon.
So what is "A House Made of Splinters" about? Directed by Danish filmmaker Simon Lereng Wilmont, this feature details life in a shelter for abandoned and abused children in Eastern Ukraine. Though made before the current Russian invasion of Ukraine, it seems likely that current events boosted interest in this documentary. Though it has yet to receive a wide release (IMDb's list of release dates only includes festival dates), it should be worth checking out when it airs on PBS's POV this summer.
Top Gun for screenplay but not cinematography!?!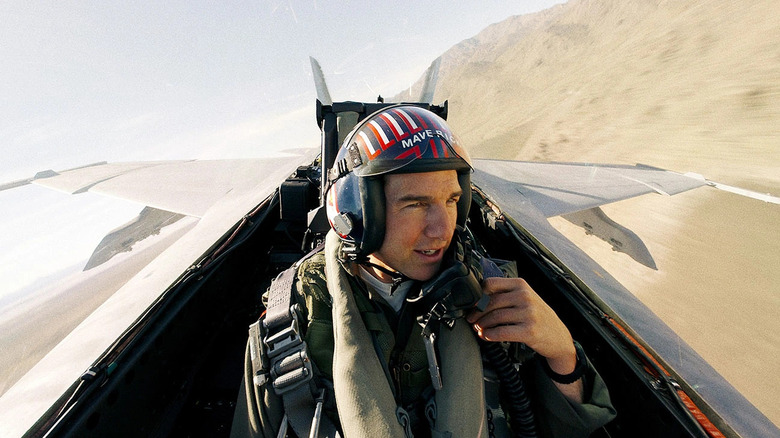 Paramount Pictures
You would think that if "Top Gun: Maverick" were going to be a top contender for any Oscar this year, it would be for cinematography. Claudio Miranda, a prior Oscar winner for "Life of Pi" and nominee for "The Curious Case of Benjamin Button," has been sweeping the critics' awards for his work on the blockbuster action sequel. The technical achievements alone in getting IMAX-quality cameras right in the cockpits with pilots doing real aerial stunts should have made it a lock, and yet it missed out come Oscar nominations.
"Top Gun: Maverick" did make it in for six Oscar categories: best picture, best original Song (for "Hold My Hand"), best sound, best film editing, best visual effects ... and somehow best adapted screenplay? Don't get us wrong, "Maverick" is not a badly written film at all, but if you had to pick between its cinematography and its writing as its standout quality, surely you'd pick its cinematography, right? In addition to the aforementioned "Guillermo del Toro's Pinocchio," other somewhat surprising exclusions in the adapted screenplay category this year include the BAFTA- and Critics Choice-nominated scripts for "She Said" and "The Whale."
The Quiet Girl over Decision to Leave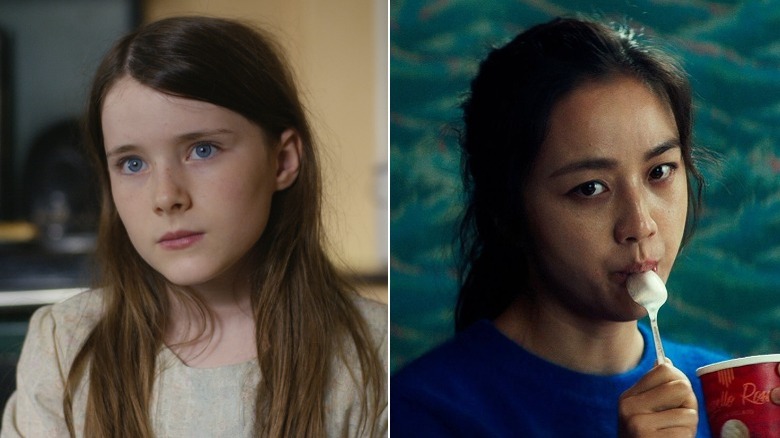 Neon/MUBI
Best international feature is a strong category every year, and with so many great contenders, other great ones were inevitably going to get left out. Germany's "All Quiet on the Western Front" is basically a lock to win, having nine nominations including best picture. Argentina's "Argentina, 1985" was heavily campaigned for by Amazon, and its true story of prosecuting a fascist coup holds extra weight in the United States. Belgium's "Close," about the effects of homophobia on children, and Poland's "EO," a stylized journey from the perspective of a donkey, are among the biggest tearjerkers of the year.
Shockingly, the South Korean romantic thriller "Decision to Leave," which won best director at Cannes and was nominated at the Golden Globes, BAFTAs, and Critics Choice Awards, did not get an Oscar nomination. In its place is the Irish film "The Quiet Girl," a delicate emotional drama about a shy girl living with a foster family. On top of the nominations for "The Banshees of Inisherin" and for actor Paul Mescal, this makes for a particularly good year for Irish cinema at the Oscars.
Other films that made the international shortlist that would have been equally worthy if less likely for nominations include Cambodia's international adoption story "Return to Seoul," Denmark's serial killer thriller "Holy Spider," France's chilling courtroom drama "Saint Omer," and Pakistan's queer cinema groundbreaker "Joyland."
Is Nope nominated? Nope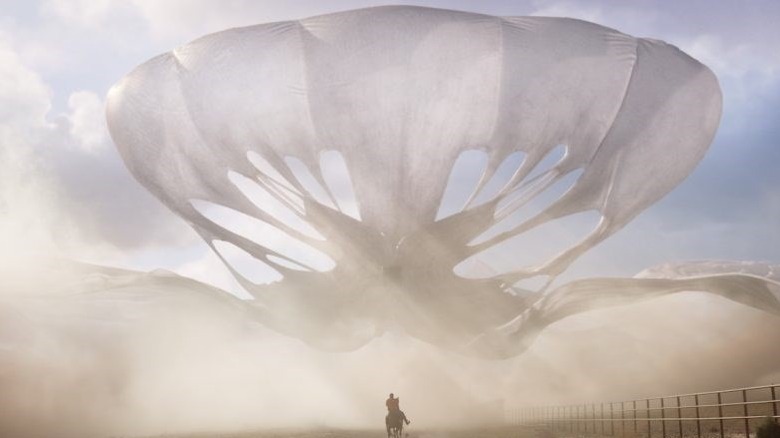 Universal Pictures
Jordan Peele's "Nope" getting shut out of the Academy Awards isn't too surprising; while Peele's debut film "Get Out" won best original screenplay and received three additional nominations including best picture, his sophomore feature "Us" received zero nominations despite Lupita Nyong'o giving two all-time great performances in the same movie. "Nope" continued Peele's trend toward embracing pulpier horror and making viewers work harder to get the central metaphors, so it wasn't Oscar bait by any means.
Even so, one would have hoped that the year's fifth-most-mentioned movie on critics' top 10 lists could have gotten nominated for something, right? The most egregious snubs in the case of "Nope" are in visual effects, sound, and cinematography. Though competition in the acting categories was tougher, stars Daniel Kaluuya, Keke Palmer, and Steven Yeun all would have been worthy nominees. Perhaps someday the Academy will be willing to regularly recognize the work that goes into making great horror movies, but not this year.
The fifth-place actors: Mescal and Henry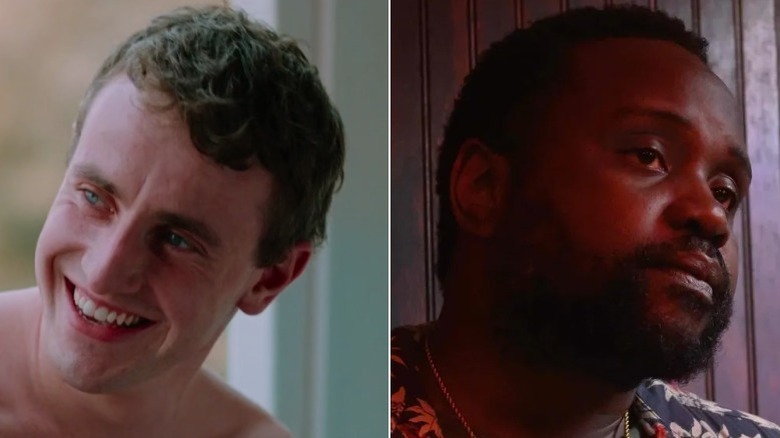 A24/Apple TV+
The best actor and best supporting actor races were 80% predictable for Oscar pundits and 20% guesswork. Brendan Fraser in "The Whale," Austin Butler in "Elvis," Colin Farrell in "The Banshees of Inisherin," and Bill Nighy in "Living" were all locks for the leading men. In the supporting category, Ke Huy Quan in "Everything Everywhere All at Once," both Brendan Gleeson and Barry Keoghan in "Banshees," and at least one of the men from "The Fabelmans" were assured, though it was mildly surprising that Judd Hirsch was the "Fabelmans" actor of choice over the larger part played by Paul Dano. The fifth slots in both categories were more difficult to predict.
Ultimately, Paul Mescal's subtle yet powerful performance as the loving and troubled father Charlie in "Aftersun" made it in for best actor, while Brian Tyree Henry's exploration of trauma and grief as the auto mechanic James Aucoin in "Causeway" got in for best supporting actor. While both received enough precursor nominations and praise from critics to not be total shockers, they are still both pleasant surprises. Mescal's nomination makes this a rare year where all the best actor contenders are first-time nominees, while "Causeway" is one of only two streaming releases this year to receive an acting nomination.
Andrea Riseborough's campaign pays off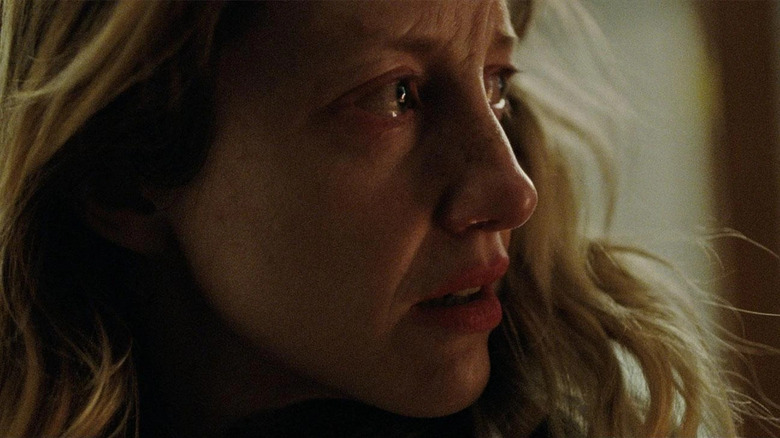 Momentum Pictures
Perhaps the most unusual Oscar campaign story of the year is the one that got Andrea Riseborough a best actress nomination for her role as the title character in the drug addiction drama "To Leslie." The film, directed by Michael Morris, premiered at the South by Southwest film festival back in March to rave reviews but didn't play at any of the other major film festivals before opening theatrically in October with almost no marketing (domestic box office numbers weren't even reported). Riseborough's only major precursor support was a Film Independent Spirit Award nomination, and the Spirits often go for smaller films the Oscars completely ignore.
Then, as Variety reports, a funny thing happened: Tons of famous actors got involved in a word-of-mouth campaign that built up to a shocker nomination. The director's wife, actress Mary McCormack, emailed big names with suggestions for social media posts about the film. The week of Oscar nominations, everyone from Edward Norton to Amy Adams was posting about "To Leslie." Cate Blanchett even gave Riseborough a shout-out when accepting her Critics Choice Award. Will we see more such word-of-mouth campaigns for smaller releases in future awards seasons?
Blonde is the first NC-17 nominee in ages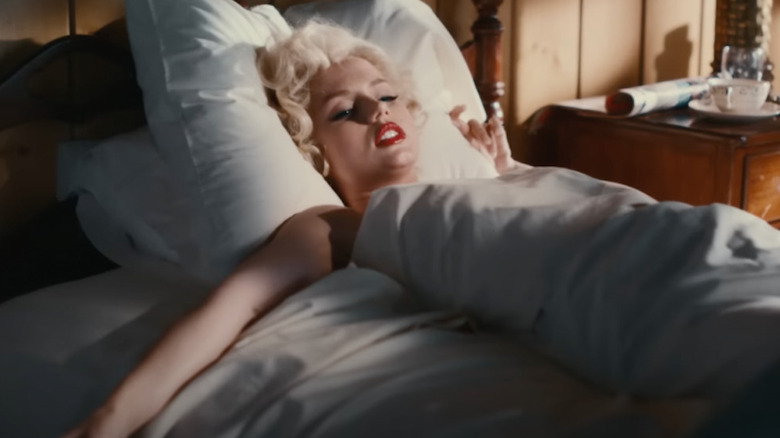 Netflix
Ana de Armas' portrayal of Marilyn Monroe in Andrew Dominik's controversial Netflix release "Blonde" is less of a surprise among the best actress lineup than Andrea Riseborough, thanks to her having already been nominated at the Screen Actors Guild Awards, BAFTAs, and Golden Globes. Even so, it still feels weird that Oscar actually went for this highly divisive film, which is the first movie released with an NC-17 rating to get an Oscar nomination since 1990's "Henry & June."
Some Oscar-nominated films in the past 30 years have had an NC-17 rating appealed or been edited down to an R, such as "Blue Valentine" and "Boys Don't Cry," or been released unrated, such as "Requiem for a Dream" and "Y tu mamá también," but even acclaimed NC-17 films such as "Shame" and "Blue Is the Warmest Color" have been ignored by the Oscars despite critical acclaim and other awards success. De Armas, who is now the first Cuban woman to be nominated for best actress, has been universally praised for her performance, but she's also the only thing many are praising about it — "Blonde" is so hated that it received eight Razzie nominations.
A great year for Asian performers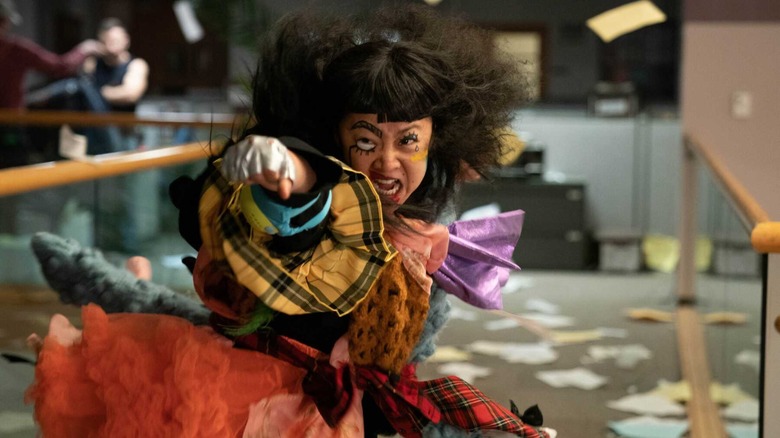 A24
As soon as "Everything Everywhere All at Once" established itself as an awards season frontrunner, Michelle Yeoh as Evelyn Wang was all but assured to make history as the first East Asian woman to be nominated for the best actress Oscar. She could very well win, and the odds are even better for her co-star Ke Huy Quan to become the first Asian best supporting actor winner since Haing S. Ngor in 1984's "The Killing Fields."
Much less certain was whether Stephanie Hsu as Joy Wang and Jobu Tupaki would get in for best supporting actress. Jamie Lee Curtis getting nominated at the Golden Globes for the jokier role of Deirdre Beaubeirdre while Hsu was snubbed her much meatier part was easy to read as a result of both racism and the Hollywood Foreign Press wanting to give Curtis a nod for her long career in Hollywood. Fortunately, Hsu is nominated alongside Curtis in the supporting actress category at the Oscars. Also nominated in that category is Hong Chau, whose performance as Liz in "The Whale" is one of the stronger qualities of that often-questionable movie (being so great in "The Menu" might have also helped Chau's nomination odds). This the best year in Oscar history for Asian actors (per Variety), with four such actors nominated.
Black leading actresses robbed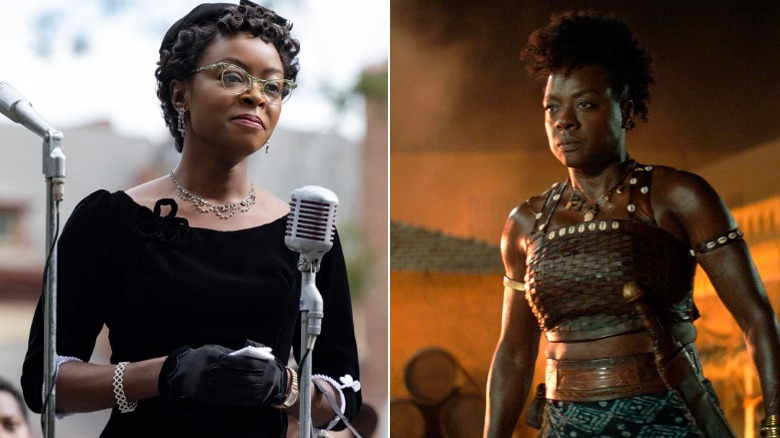 United Artists Releasing/TriStar Pictures
In the history of the Oscars, nine Black women have won best supporting actress trophies, but only one Black woman (Halle Berry in "Monster's Ball") has won best actress. That former number is likely to go up to 10 this year, with Angela Bassett a favorite to win for her performance as Queen Ramonda in "Black Panther: Wakanda Forever" — the first performance in a Marvel movie to be nominated. The latter number, however, won't be increasing: Not a single Black woman was nominated for best actress this year.
The surprise nominations for de Armas and Riseborough meant that two performances that had picked up almost every precursor nomination possible ended up snubbed at the Oscars: Danielle Deadwyler's emotionally powerful portrayal of Mamie Till-Bradley in "Till" and Viola Davis' ass-kicking General Nanisca in "The Woman King." Not only were both actresses robbed, but their films also went entirely empty-handed — a particular surprise for "The Woman King," a popular hit that had a solid chance in the craft categories and a realistic shot at picture and director nominations.
Triangle of Sadness overperforms — with one miss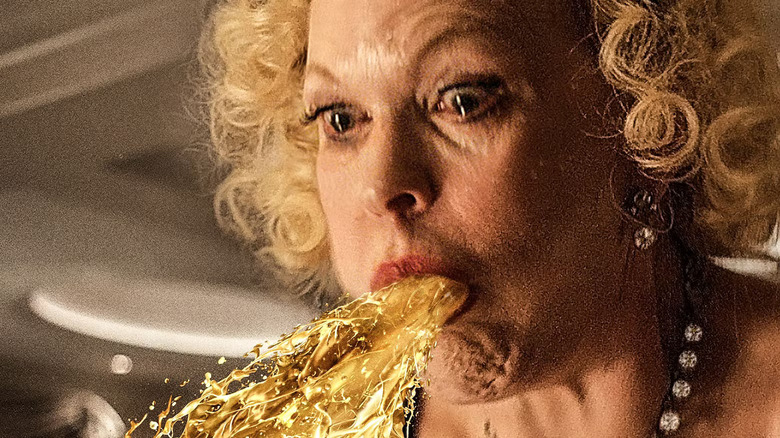 Neon
Ruben Östlund's lengthy gross-out comedy "Triangle of Sadness" won the Palme d'Or at the Cannes Film Festival but has proven divisive among critics. Of all of this year's best picture nominees, it has the lowest scores on Metacritic and Rotten Tomatoes, and given international and independent films tend to need strong critical support to succeed at the Oscars, this makes it something of a surprise as a best picture nominee.
More pundits were predicting it to make the fifth spot in best original screenplay, which often picks more offbeat films, but even then it had close competition from the likes of "Aftersun" and "The Menu." Ruben Östlund is also this year's international pick for best director, getting in over such contenders as S.S. Rajamouli for "RRR" and Park Chan-Wook for "Decision to leave." Despite all this, "Triangle of Sadness" missed the nomination it seemed to have the best chance of earning and arguably most deserved: Dolly De Leon for best supporting actress.
Where are the women directors?
With multiple release delays and tough subject matter to market, "Women Talking" had a tough time this awards season but ultimately managed to get nominations for best picture and best adapted screenplay. Unfortunately, Sarah Polley did not get nominated for best director. Even if one argued that her film was too small-scale and "play-like" to get the attention of the directing branch, "The Banshees of Inisherin" is similarly small-scale and "play-like," yet Martin McDonagh still got a directing nomination.
While Polley had the best odds of a nomination, there were other women directors who could have been up there. If the issue with "Women Talking" was it was "too small," why not nominate Gina Prince-Bythewood for the epic scope for "The Woman King"? If the directors' branch was looking for more experimental work, Charlotte Wells has been racking up first-time filmmaker awards for "Aftersun"; why not nominate her? Given the still-limited opportunities for women in the film industry, we don't expect the Academy to nominate women directors every year, but every year there are women making outstanding, awards-worthy films who get overlooked.