SAG-AFTRA President Fran Drescher Weighs In On Use Of Real Guns On Set In Light Of Rust Tragedy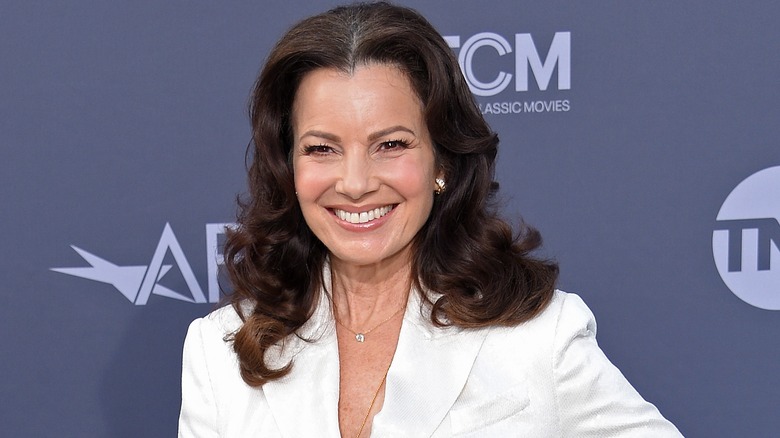 DFree/Shutterstock
While Hollywood continues to process the accidental shooting death of cinematographer Halyna Hutchins on the set of the indie Western "Rust" in October of 2021, SAG-AFTRA President Fran Drescher is sharing her ideas of how to prevent similar tragedies in the future.
Actor Alec Baldwin — who stars in the lead role and is one of the producers on "Rust"— was charged with involuntary manslaughter in connection with Hutchins' death in January, as was the film's armorer, Hannah Gutierrez-Reed. In the widely reported incident, the Colt .45 handgun Baldwin was using on the set contained a live round, which accidentally discharged and killed Hutchins and injured the film's director, Joel Souza. Baldwin has claimed that he did not pull the trigger on the weapon and that it misfired, resulting in the tragedy.
Now, in a new interview with Variety, Drescher is doubling down on the union's controversial stance that appears to lift the weight of the tragedy off Baldwin's shoulders and shared some of her ideas regarding the use of real firearms in future screen productions.
Fran Drescher calls for Airsoft guns to replace real weapons while Alec Baldwin arraignment looms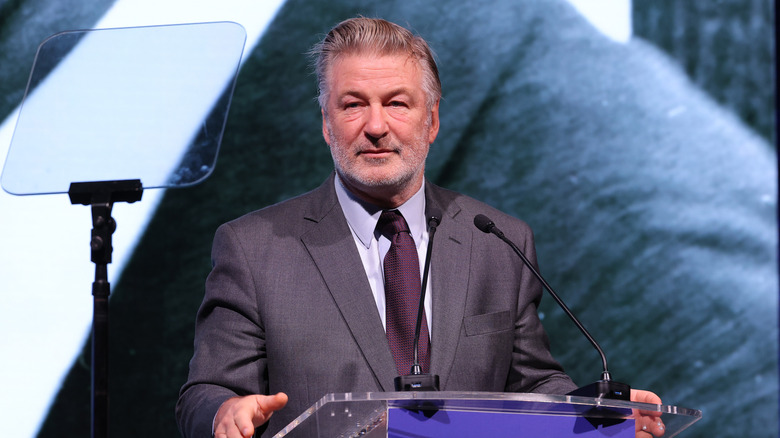 Mike Coppola/Getty Images
According to Variety, SAG-AFTRA's stance has caused a rift between the union and workers behind the scenes on the production of "Rust." Calling out the involuntary manslaughter charge against Baldwin, the union noted in a January 19 statement, "An actor's job is not to be a firearms or weapons expert. Firearms are provided for their use under the guidance of multiple expert professionals directly responsible for the safe and accurate operation of that firearm."
Revisiting the union's January press release on Thursday, Drescher said, "The statement that went out was that the safety of props is not the performer's responsibility. The performer's responsibility is to give a good performance. And that's why there are so many other departments."
Additionally, Drescher — the actor who played the title character in the hit sitcom "The Nanny" — said she is lobbying for the use of Airsoft guns in favor of actual weaponry on sets. "Any weapon of any kind on any set that's for storytelling should be a facsimile — a toy, basically. And then everything that looks explosive about it should be put in in post. And then we never have to have this conversation again," Drescher told Variety.
Baldwin has already settled a lawsuit with Halyna Hutchins' husband, Michael Hutchins. However, Variety also reported Thursday that a lawsuit has been filed against Baldwin and his fellow "Rust" producers by Hutchins' parents and sister over the cinematographer's death. Baldwin is scheduled to be arraigned on his charge of involuntary manslaughter on February 23.