Black Panther 2 Will Happen When Director Ryan Coogler Is Ready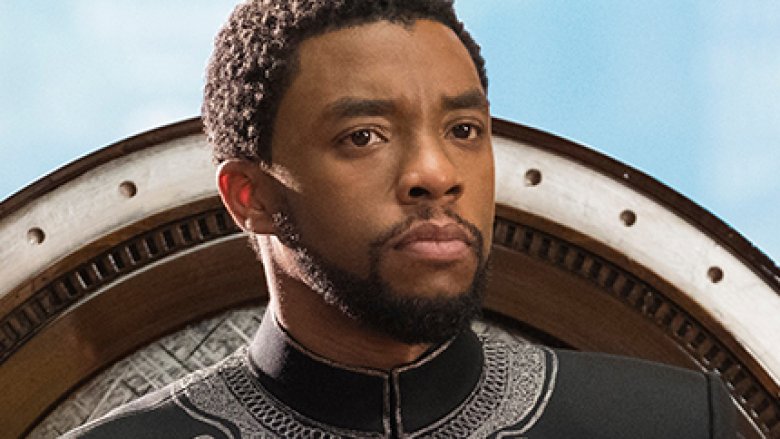 Walt Disney Pictures/Marvel Studios
Greatness can't be rushed, and neither can the follow-up to one of the biggest superhero movies in history. 
The question surrounding a potential Black Panther sequel isn't so much whether Marvel will actually greenlight the film (the Chadwick Boseman-starring original shattered countless records and earned over $1 billion at the worldwide box office, so it's essentially guaranteed), but rather when the studio will sign off on it. A great deal of the achievements Marvel found with Black Panther was thanks to co-writer and director Ryan Coogler, who is anticipated to return to the helm to direct Black Panther 2 once the studio officially orders it.
But when might that be? According to Marvel Studios president Kevin Feige, it's all up to Coogler. 
Speaking with Collider's Steve Weintraub during press day for Avengers: Infinity War, Feige revealed that Marvel really hopes Coogler will be back in the directorial saddle for Black Panther 2 — a deal that's currently in progress — but that the sequel will ultimately happen when the filmmaker wants it to.
"We definitely want Ryan to come back, and that's actively being worked out right now. When will it be? A lot of it will be when Ryan wants to and not rushing anything, but I think we have an idea of when it will be," Feige stated. He continued, noting that Marvel isn't going to announce "any post-Avengers 4 movies until hopefully after Avengers 4," yet another reason why Marvel Studios isn't attending San Diego Comic-Con this year.
Feige also touched on the reception of Black Panther and if the positive response to it has shifted Marvel's perspective on things. As it happens, Marvel was actually prepared for backlash since the studio had such high expectations for the film, and Feige explained that plans would have definitely changed if critics and fans didn't enjoy Black Panther. 
"The success of [Black] Panther is so amazing and makes us happy for so many reasons, and it certainly exceeded our lofty expectations. But our expectations were always lofty, so we had built a plan, not the least of which was centering so much of Infinity War in those locations and with some of those characters, that [its success] just says, 'Let's stick to this plan.' It would have been much more disruptive if it had not worked," said Feige. "Then we would have had to change a lot of what we were thinking about, but it really just solidifies and excites us to continue to move forward in the directions we're heading in."
That Marvel is waiting for Coogler to be ready for Black Panther 2 is something out of the ordinary, as the studio has historically lined up sequels (like Captain America: The Winter Solider and Thor: The Dark World) on its release schedule regardless of who was set to stand behind the camera. But Black Panther is a different beast (no big cat-centric pun intended). Coogler's unique vision and deftness in handling the film's important themes are what made Black Panther so special, and it's clear he's vital to the success of the franchise. 
Though an unconventional decision, Marvel's move to put Black Panther 2 on pause while Coogler directs other projects in the meantime is a smart one. After all, no one wants a less-than-stellar sequel.