Marvel Already Has A 'Solid Direction' For Black Panther Sequel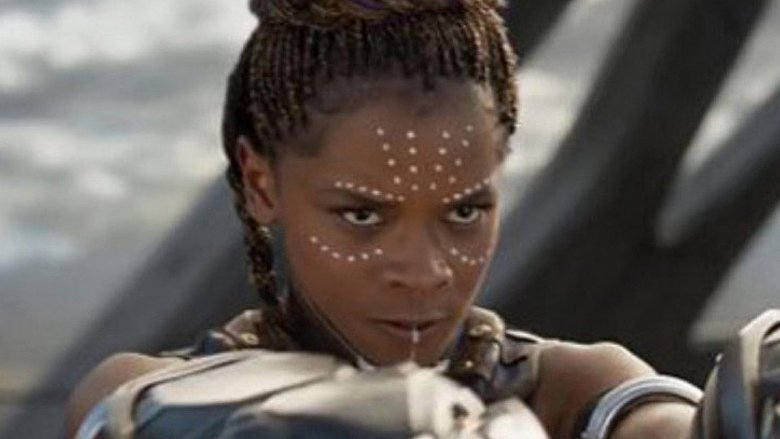 Black Panther 2 is already in the works. Marvel Studios head Kevin Feige revealed in a recent interview with Entertainment Weekly that the studio already has a "solid direction" they want to go with the potential sequel to the blockbuster hit.
"Nothing specific to reveal, other than to say we absolutely will do that," Feige said when asked about the sequel. "One of the favorite pastimes at Marvel Studios is sitting around on a Part One and talking and dreaming about what we would do in a Part Two. There have been plenty of those conversations as we were putting together the first Black Panther. We have ideas and a pretty solid direction on where we want to head with the second one."
Black Panther 2 hasn't been officially confirmed yet, but the movie's monumental box office performance basically makes it a give-in. The movie opened to a massive $202 million, the biggest February opening of all time and the fifth biggest overall opening weekend of all time. The movie currently holds the title for the ninth biggest domestic film of all time and is expected to become the fifth Marvel movie to top $1 billion worldwide this weekend. (via Box Office Mojo)
Black Panther follows Chadwick Boseman's T'Challa as he heads home to the technologically advanced African nation of Wakanda to take his place as king. His mettle is tested when the dissident Erik Killmonger (Michael B. Jordan) begins to threaten his rule. He also has to deal with Ulysses Klaue (Andy Serkis), who presents a threat to the Wakandan way of life, and Winston Duke's M'Baku, who is part of a mountain tribe that opposes T'Challa's power. 
In addition to its stellar box office run, Black Panther has also been a favorite with critics, earning a 97 percent on Rotten Tomatoes. Audiences also loved the film, giving it the second ever A+ CinemaScore for a Marvel film after The Avengers. Letitia Wright, Lupita Nyong'o, Angela Bassett, and Danai Gurira also star in the film, which was directed by Ryan Coogler based on a script he co-wrote with Joe Robert Cole. 
Part of Black Panther's popularity came from the movie's side characters, and Feige says that there's a chance for them to get their own films as well. "I think there's lots of potential," he said. "It's a balance between leaving people wanting more and then giving them too much, but I would watch a movie about [Shuri or the Dora Milaje]. I think Shuri's astounding, and you'll see much more of her in our universe. Okoye, I think I'd watch three action films just Okoye. I'm not saying we're doing that, but I'm saying that we're intrigued by them. Frankly, as I've said before, finishing these first 22 movies is really all we're thinking about at this point."
Black Panther is in theaters now.