Black Panther: Wakanda Forever Sets A Viewership Record For Disney+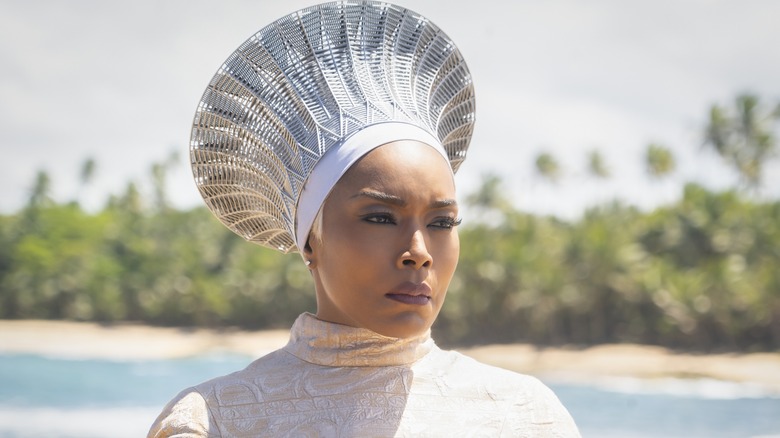 Walt Disney Studios Motion Pictures
"Black Panther: Wakanda Forever" continues its runaway success with a new viewership record on Disney+, Marvel Studios announced. The movie had big shoes to fill when it debuted theatrically in November of 2022. Not only was it the sequel to the best-picture-nominated "Black Panther," which soared to a billion-dollar box office haul four years prior, but it also paid homage to that film's late leading man, Chadwick Boseman. Ultimately, "Wakanda Forever" let Queen Ramonda (Angela Bassett) and Shuri (Letitia Wright) take center stage, establishing the latter as the MCU's new Black Panther.
While it fell short of other MCU movies from 2022, making slightly less in box office returns than "Doctor Strange in the Multiverse of Madness" both on opening weekend and globally (via Box Office Mojo), "Wakanda Forever" still racked up quite a sum. It also made a good impression on those who saw it, beating both the "Doctor Strange" sequel and "Thor: Love and Thunder" for Rotten Tomatoes' critic and audience scores. That enthusiasm seems to have paid off when it came to releasing "Wakanda Forever" for streaming. After its premiere on Disney+, the MCU entry broke an important record for the streaming service.
Wakanda Forever is the most watched Marvel premiere on Disney+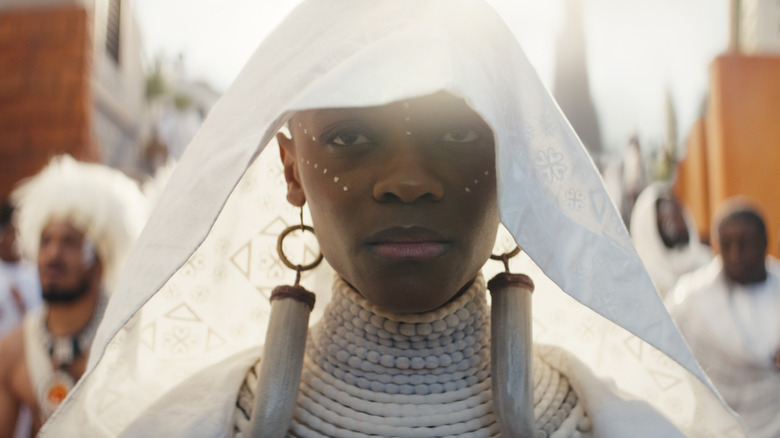 Walt Disney Studios Motion Pictures
Marvel Studios took to Twitter crow about its latest success, as "Black Panther: Wakanda Forever" soared to take the crown for the most-watched Marvel film premiere globally on Disney+. The movie, which served as a capstone for Phase 4 ("The Guardians of the Galaxy Holiday Special" notwithstanding), saw the most hours streamed within the first five days of its Disney+ release compared to previous MCU premieres. Neither Marvel nor Disney+ provided specific viewership numbers, which is par for the course as streaming services often keep their internal figures close to the vest.
The surge in viewership was likely propelled by the film's award season buzz, which saw the Phase 4 Marvel movie coronated with five Oscar nominations. Though it did not claim a spot in the nominations for best picture as the original "Black Panther" did, it will again compete for costume design. Meanwhile, Angela Bassett, who stars as Queen Ramonda, is nominated for best supporting actress.