Black Panther: Wakanda Forever Continues Rocking The Box Office In Fourth Week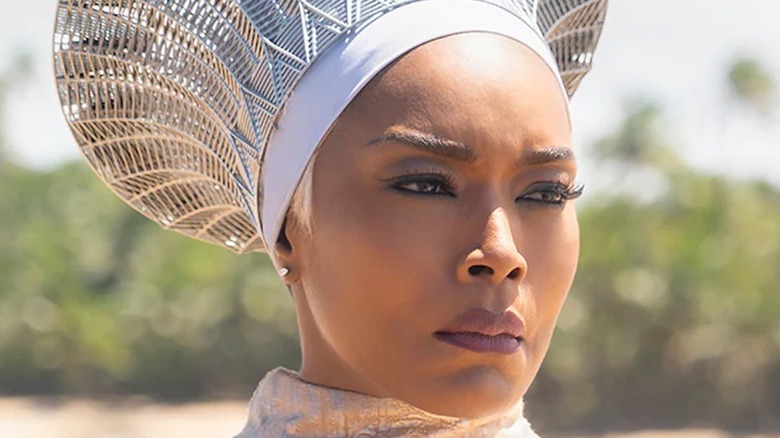 Marvel Studios/Disney/YouTube
It's no surprise that "Black Panther: Wakanda Forever" is a box office smash, even setting a new record for the month of its release, and it's continuing to have legs even in its fourth week of release. The Marvel superhero blockbuster pulled in $17.59 million in its fourth weekend, an impressive figure given not only the fact that the movie has been out for about a month but that the week was a "sleepy" one for moviegoing in general, per Deadline.
The only real competition "Wakanda Forever" had this weekend was the Christmas action-comedy "Violent Night," starring David Harbour as a version of Santa Claus who uses his supernatural powers to dish out punishment to bad guys (so, a vigilante superhero, basically). It also overperformed its box office projections with a weekend gross of $13.3 million, despite its potentially limiting R-rating. 
"Wakanda Forever" is now the number-one movie in the country for four weeks straight, and is getting close to crossing the $400 million mark in total domestic grosses.
The movie is also poised to cross $700 million worldwide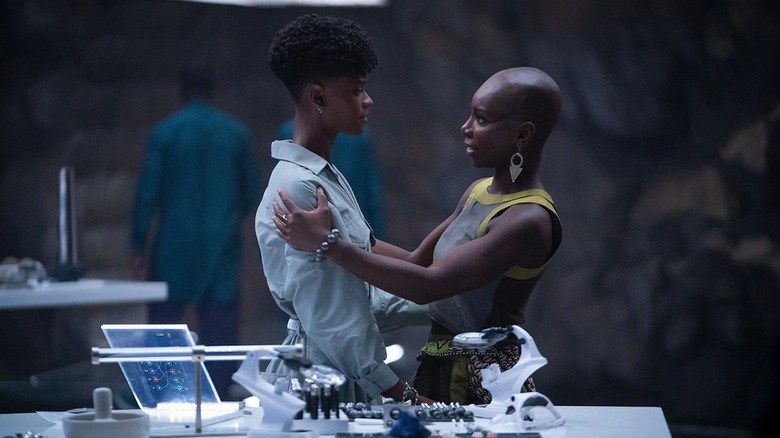 Marvel Studios/Disney
The worldwide box office total for "Black Panther: Wakanda Forever" tells much the same story. Box Office Mojo currently has it at less than $11 million shy of hitting the $700 million mark in worldwide gross (which includes both US and international grosses combined). Those are impressive numbers, but they also show that "Wakanda Forever" has quite a bit more distance to cover if it's ever going to come close to the box office phenom of the first movie. Again via Box Office Mojo, "Black Panther" grossed nearly $1.4 billion worldwide, placing it among the most successful installments of the ever-expanding Marvel Cinematic Universe.
While it might not hit the level of phenomenal commercial success established by the original "Black Panther" film, "Wakanda Forever" is still a bonafide hit with both audiences and critics. In addition to its healthy box office returns, it's also the only MCU film this year with a "Certified Fresh" rating on Rotten Tomatoes, and it continues to hold down a healthy 84% audience score as well.