Abbott Elementary Finally Announces Who Will Play Janine's Sister (And Fans Will Definitely Be Happy)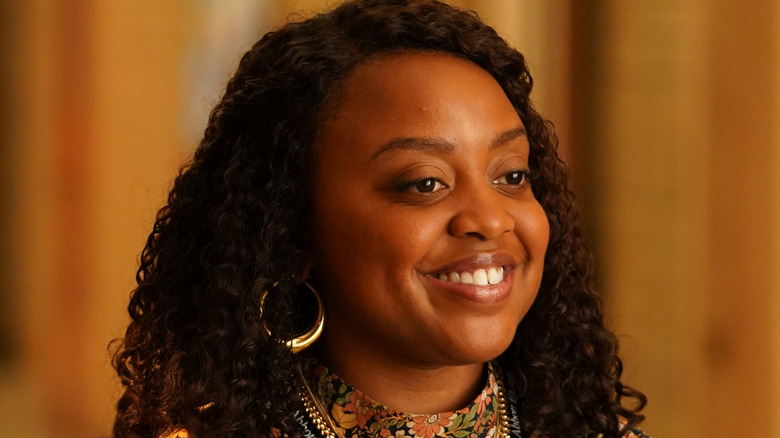 ABC/Gilles Mingasson
"Abbott Elementary" is one of ABC's most prized possessions right now. In addition to pulling in both terrific ratings and multiple Emmy wins, the droll and timely mockumentary has attracted outstanding guest stars. Leslie Odom Jr. memorably appeared as a villainous charter school owner, while NBA champion Andre Iguodala took a hilariously unexpected turn as Ava's (Janelle James) long-term boyfriend.
Of course, all of these super supporting turns have compelled viewers to wonder who might take on the role of Janine's (Quinta Brunson) much-discussed sister. Throughout the run of the show, Janine has referenced her strained relationship with her sister Ayesha, commenting on the latter's inability (or unwillingness?) to visit her in Philadelphia. Considering Janine's tendency to overthink and overreact, this could mean any number of things about Ayesha's true character. However, fans can at least rejoice in knowing that there's finally an actress to play her — and she's a perfect choice.
Ayesha will be played by a breakout star of The Bear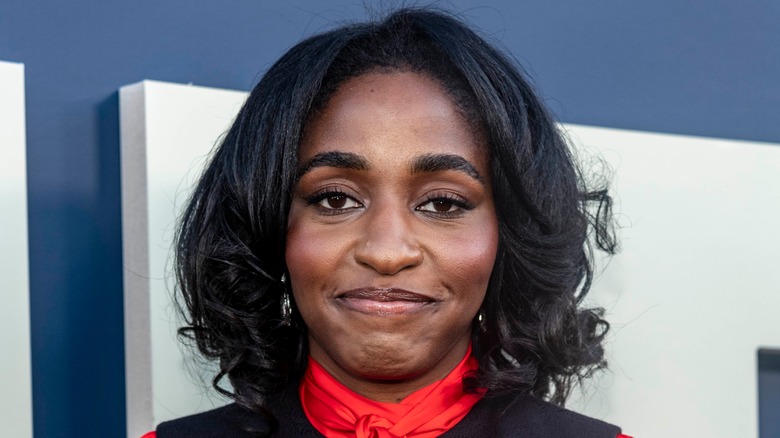 Eugene Powers/Shutterstock
As Sydney Adamu on "The Bear," Ayo Edebiri has garnered critical praise and an enviable collection of acting nominations from the Gotham, Indie Spirit, Critics' Choice, and Screen Actors Guild Awards. Now, she'll take on an equally conspicuous role as Janine's sister Ayesha on "Abbott Elementary" (via Variety).
Edebiri will first appear as Ayesha on the February 8 episode, "Valentine's Day." As seen in a clip obtained by Entertainment Weekly, Ayesha will join a FaceTime call with Janine and spark her abundant Ayesha-related anxieties. Of course, Janine will then create problems where there are none, as Janine is wont to do. However, that won't be Ayesha's only appearance this season. She — and Edebiri — will return for another arc later in the season. 
Any other use of Edebiri would be a waste, of course, considering her pedigree. In addition to her turn on "The Bear," Edebiri has racked up writing credits on "Dickinson" and FX's "What We Do in the Shadows" (via IMDB). She'll also make her MCU debut in Marvel's upcoming "Thunderbolts" in an undisclosed role (via Variety). But she'll no doubt make a huge impression on "Abbott Elementary" first.