The Last Of Us Episode 4 Might Confirm An Ellie Theory From Left Behind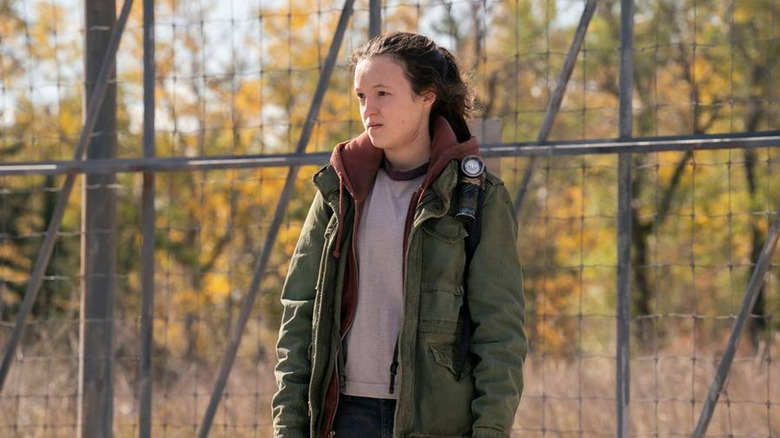 Liane Hentscher/HBO
It may be early in 2023, but "The Last of Us" is already set to be one of the biggest shows of the year. From the impressive numbers of its premiere to the impressive viewership growth that the series has seen from week to week, it looks like Hollywood has finally found the secret sauce of turning the perfect video game adaptation into an absolute mega-hit (via Parrot Analytics). While "The Last of Us" has deviated here and there from the game created by Neil Druckmann and Bruce Straley, HBO's post-apocalyptic horror drama has managed to find a near-perfect balance between staying true to the source material and changing things up to keep longtime fans guessing.
The latest episode is as much of an indicator that this will continue to be the case as any. Introducing a new character played by Melanie Lynskey and adding key pieces of dialog that might change the way we see the story behind "The Last of Us," it's becoming clearer with each episode how far the writers are willing to go outside of the central plot in their storytelling approach.
It's very telling that Ellie doesn't want to talk about it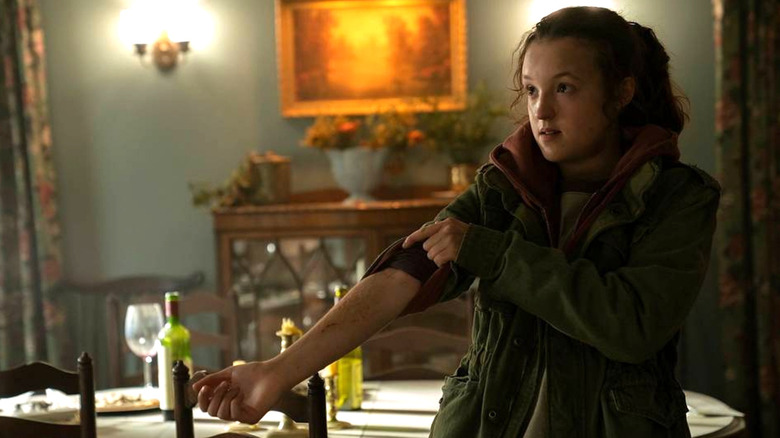 Liane Hentscher/HBO
Contains spoilers for "The Last of Us" Season 1, Episode 4, and for some plot points in the game
There are two moments in "The Last of Us, Season 1, Episode 4 that are heavy indicators that Ellie (Bella Ramsey) may have killed her friend Riley (Storm Reid). Fans who have played through the original game and its "Left Behind" DLC will recall that the story mainly follows Ellie before she met Joel, Tess, or Marlene.
The gist of it is that Ellie and her friend Riley sneak out of the Quarantine Zone to explore a local mall and get into some teenage mischief and romance along the way. Unfortunately, Riley and Ellie are both bitten by a clicker, and with the clock ticking on their infections, the two decide to "go mad together" rather than end their lives. Though the ending of "The Last of Us: Left Behind" is deliberately vague on what happens after that, some fans have speculated that Ellie may have had to kill Riley after she changed. This theory seems to hold more water following the most recent episode, as Ellie says that this wasn't her first time killing someone.
This is seemingly doubled down on when Joel (Pedro Pascal) asks her about the person she killed, and she clams up immediately. Considering that this is very reminiscent of how Joel shut down any talk of his past life because he doesn't want to talk about Sarah (Nico Parker), this trauma could also be a further bonding element for the duo as they continue their journey through the ruins of America.