Deadpool 2 Breaks Regal Cinemas' Advance Ticket Sales Record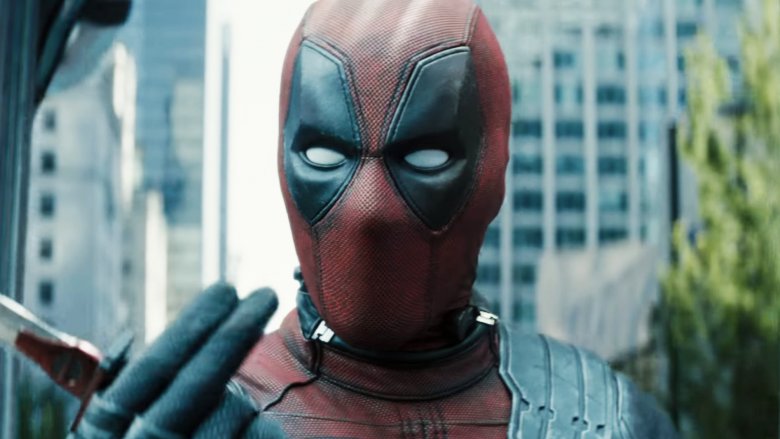 Deadpool is all about kicking butt and taking names (looking at you, Francis). But, as it turns out, he's also about breaking records. 
As detailed by Deadline, Deadpool 2 has smashed the advance ticket sales records for CineWorld's Regal Cinemas. Tickets for the sequel pic were first made available for purchase Thursday, April 19 (just 24 hours ago at the time of writing), and within four hours of going on sale, Deadpool 2 nabbed the first-place spot in the ticket provider's pre-release sales history. The film doubled the previous 24-hour record and broke the benchmark for an R-rated movie sold through Regal Cinema's website.
Ken Thewes, Chief Marketing Officer at Regal, said in a statement, "We are on the edge of our seats to see what Ryan Reynolds and his team have planned for Deadpool 2. With the 24-hour advance ticket record shattered, moviegoers seem just as excited as we are to see our favorite anti-hero back on the big screen. With tickets now on sale, we will continue to add seats to accommodate the demand."
Select Regal Cinemas locations across North America will offer a double dose of Wade Wilson wildness, showing Deadpool and Deadpool 2 in back-to-back screenings. 
The follow-up flick is on target to take home as much as $100 million in its first three days at the box office, a pull that would actually come in lower than its predecessor's opening weekend performance. However, there's no denying that hype for Deadpool 2 is real — evidenced by its record-breaking advance sales and the fact that it outscored the original Deadpool in early test screenings – so something tells us that industry insiders may have to readjust their calculations as the film inches closer to its official launch.
Here's the real-fake synopsis for Deadpool 2: "After surviving a near fatal bovine attack, a disfigured cafeteria chef (Wade Wilson) struggles to fulfill his dream of becoming Mayberry's hottest bartender while also learning to cope with his lost sense of taste. Searching to regain his spice for life, as well as a flux capacitor, Wade must battle ninjas, the yakuza, and a pack of sexually aggressive canines, as he journeys around the world to discover the importance of family, friendship, and flavor — finding a new taste for adventure and earning the coveted coffee mug title of World's Best Lover."
Starring a super-jacked Ryan Reynolds in the title role alongside Zazie Beetz, Josh Brolin, Terry Crews, and many others, Deadpool 2 is due out on May 18.