Deadpool 2 Scores Higher Than Original Film In Test Screenings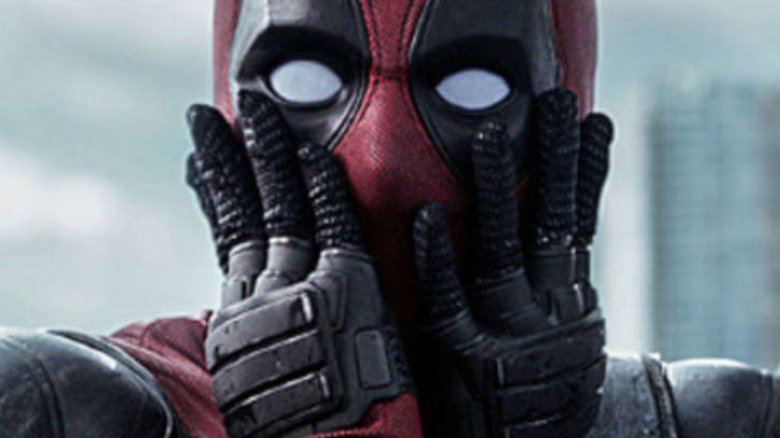 Deadpool 2 is already blowing audiences away. 
According to The Hollywood Reporter, Deadpool 2 has scored as high as a 98 (out of a possible 100) in recent test screenings, outperforming the 2016 original, which only earned as high as a 91 in its various test showings. 
The Ryan Reynolds-led follow-up has gone through two previous rounds of test screenings, where it earned a 91 and a 97 rating, respectively. Studio 20th Century Fox showed Deadpool 2 for a third time using two separate cuts simultaneously; one scored a 94, while the other landed the dazzling 98. The final test took place in Dallas, Texas, and a screening attendee who saw the 98-scoring cut described the viewing experience as "electric and akin to watching the Super Bowl." A source with inside knowledge indicated to THR that Fox will use the higher-scoring cut as the theatrical version of Deadpool 2. 
In order to obtain screening scores, studios recruit audiences, show them a particular cut of the film, and ask them to rate what they saw by answering a series of questions. Viewers respond using boxes labeled "excellent," "very good," "good," "fair," and "poor." The studio then gathers the information and scales the data, and sometimes conducts subsequent questionnaires about the movie. 
These ratings can be difficult to decipher, as there's no telling who is answering the questions, what the content of the questions includes, or how many responses are accounted for, so it's best to take screening scores with a grain of salt. Case in point: Marvel Studios touted a stellar (and extraordinarily rare) 100 test screening score for Guardians of the Galaxy Vol. 2, but most ended up considering the sequel film to be not as solid as the first Guardians of the Galaxy installment. Deadpool 2 has certainly done well in its latest test screening, and could genuinely be better than the original, but there's also a chance it won't quite live up to the hype. We'll simply have to wait and see how it all shakes out. 
Joining leading man Reynolds in Deadpool 2 are franchise newcomers Josh Brolin as Cable and Zazie Beetz as Domino, as well as returning cast members Morena Baccarin as Vanessa, T.J. Miller as Weasel, Leslie Uggams as Blind Al, Stefan Kapicic as Colossus, Brianna Hildebrand as Negasonic Teenage Warhead, and Karan Soni as Dopinder. 
Deadpool 2 is set for release on May 18.