James Gunn Directing Superman: Legacy Is Looking More Likely Every Day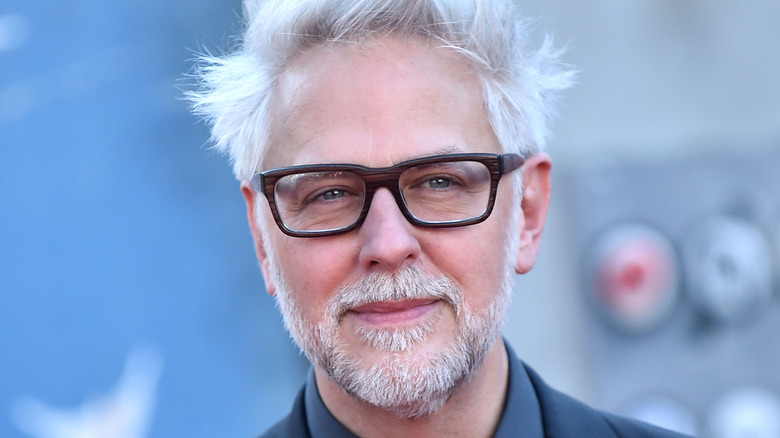 DFree/Shutterstock
James Gunn and Peter Safran, the newly appointed dynamic duo spearheading DC Studios, came out earlier this week to unveil the first part of their cinematic universe's roadmap. In a lengthy update, Gunn confirmed that the brand new DC Universe will span across several mediums, including film, television (both live-action and animation), and video games. With consistency in mind, the "Suicide Squad" steward revealed that the first chapter of the rebooted DCU will be titled "Gods and Monsters."
Who are the so-called "Gods and Monsters" that will rule the DCU for the next decade? Gunn confirmed that several projects are currently in the works, including cinematic efforts focused on Supergirl, Batman (with Damian Wayne), and Swamp Thing, among others. Perhaps the biggest announcement was Gunn confirming that the Son of Krypton would be returning to the big screen in 2025 with "Superman: Legacy," which the creative dubbed "the true beginning of the DCU." 
After Gunn and Safran's plans were made public, The Hollywood Reporter notes in its Heat Vision newsletter that Gunn will likely direct the upcoming "Superman" flick. Gunn, who is in the process of wrapping up his "Guardians of the Galaxy" trilogy at Marvel Studios, revealed in late 2022 that the Man of Steel's upcoming outing didn't have a director attached (via Twitter). Yes, a "likely" is more than a "maybe," but Gunn directing "Superman: Legacy" is definitely not a certainty. While it remains to be seen if the DC Studios co-chief will direct the film, it does make sense knowing just how passionate Gunn is about the character. 
James Gunn previously passed on directing Superman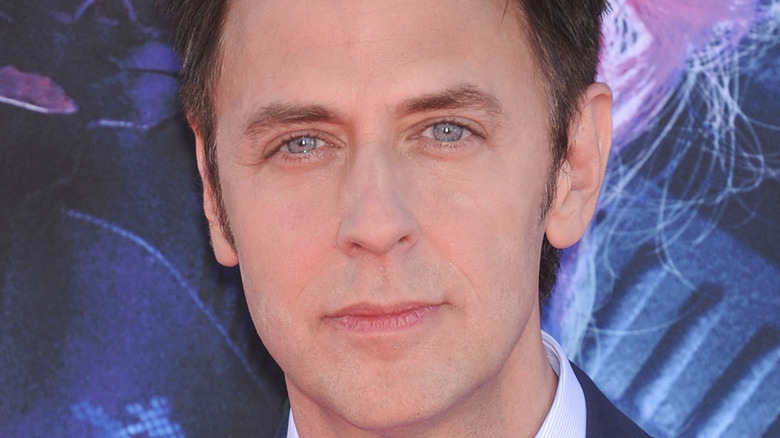 DFree/Shutterstock
Following his firing from Marvel Studios in 2018, James Gunn revealed that he was offered any property at DC to toy around with, including Superman (via RadioTimes). Gunn confirmed that the idea proposed by DC wasn't a sequel to "Man of Steel." Ultimately, the maverick creator was interested in something else entirely. "I chose 'The Suicide Squad' because it's one of my favorite properties in the world," the writer-director said in a since deleted Instagram Q&A. "It's the story I wanted to tell more than any other." Despite choosing not to bring Superman to life at the time, Gunn appears to have a strong fascination with DC's flagship character.
2019 saw Gunn produce "Brightburn," a question to the hypothetical question: "What if Superman was evil?" The horror-thriller features a familiar retelling of Clark Kent's origin story, only to position the alien child as a killer. /Film dubbed the superhero flick a gory amalgamation of Zack Snyder's "Man of Steel" and Rob Zombie's "Halloween," calling it "cold and unflinching, fully committed to unsettling its audience." While "Brightburn" isn't necessarily Superman, it's fascinating how Gunn was interested in exploring a common question surrounding the DC character.
Years later, Gunn is officially delivering an official "Superman" movie, at least as its writer. While the jury's still out on if he'll direct, the writer has confirmed some key details about the Man of Steel's long-awaited return to the big screen.  
What could James Gunn's Superman be?
While discussing the upcoming DCU slate, James Gunn confirmed that he's "in the middle" of writing "Superman: Legacy." In terms of the larger cinematic universe, the Man of Steel project will be the start of "Gods and Monsters," though it remains to be seen what that truly means. Core story details are slim though the "Scooby-Doo" scribe confirmed in mid-December 2022 that the then-untitled "Superman: Legacy" wouldn't be an origin story (via Twitter). While the flick won't showcase the Man of Steel's origins for the umpteenth time, it will highlight his humble beginnings. "In the initial stages, our story will be focusing on an earlier part of Superman's life," Gunn said in a tweet confirming that Henry Cavill wouldn't play his iteration of the Man of Steel. Some fans think that Gunn's version of the character will be a play on "All-Star Superman." 
Following the confirmation of DC's cinematic future, Gunn took to Twitter to ask his followers if Superman should be seen sporting his traditional trunks or not in a poll. Trunks won with 59% of the vote. Gunn later clarified that the DCU would not "decide whether Superman has trunks or no trunks based on an egregiously non-scientific Twitter poll" and that it was just for fun.
Should James Gunn direct "Superman: Legacy"? Why not. The director has proven time and time again that he particularly excels at adapting misfits and outliers ("Guardians of the Galaxy," "The Suicide Squad"), and who is a bigger outlier than Superman? Gunn has kept quiet on the idea of him directing a DCU film, though The Hollywood Reporter did state that he would continue to direct projects when they first broke the news about his new gig.