James Gunn's Tweet Hints That He's Got An All-Star Superman Story In Mind (& Why That's The Right Version)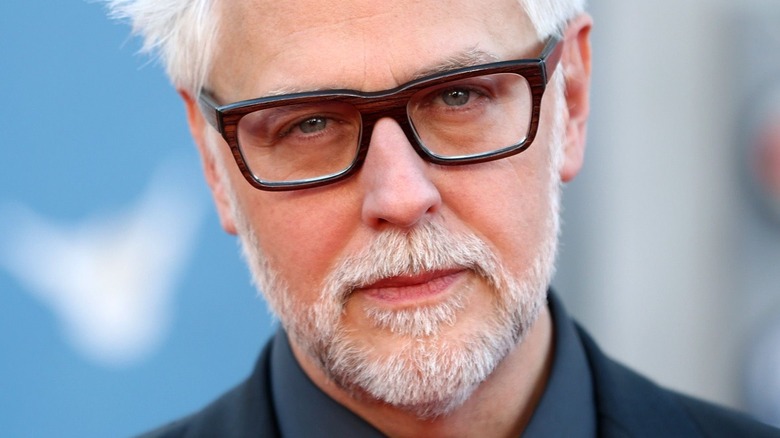 Matt Winkelmeyer/Getty Images
The DC universe is getting a revamp with James Gunn and Peter Safran leading the charge this time around. With the release of 2013's "Man of Steel," DC tried to get its own cinematic universe off the ground, but it just never fully came together in a manner that was as cohesive as Marvel's. Now, it seems the studio will effectively start from scratch, and while Gunn and Safran have remained tight-lipped about what these new movies could entail, they've offered plenty of hints, particularly Gunn, seeing how he appears chronically on Twitter. 
One of the most exciting prospects of this new universe is a new Superman movie. Gunn teased this idea back in December 2022 when he took to Twitter to say, "Among those on the slate is Superman. In the initial stages, our story will be focusing on an earlier part of Superman's life, so the character will not be played by Henry Cavill" (via Variety). While it was disappointing news for Cavill's fans, at least fans could take solace in knowing a new Superman film was on the horizon. 
With his latest tweet, Gunn appears to have teased what the new Superman movie could theoretically be about. Take it with a grain of salt, but it's good to know Gunn's reading one of the best modern Superman stories at the moment. 
Fans love that James Gunn is reading All-Star Superman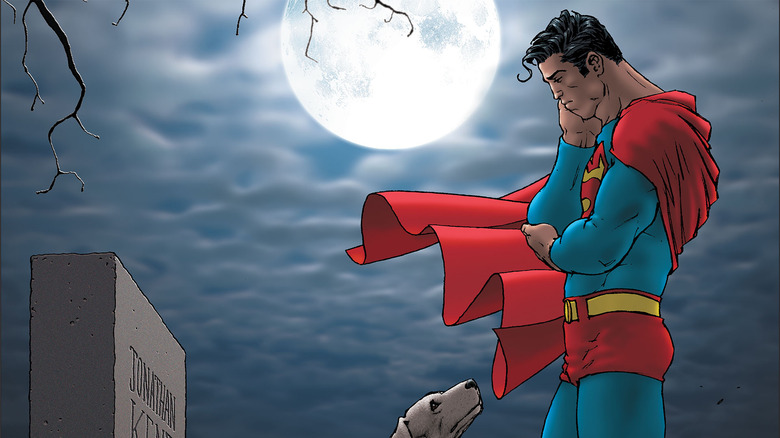 Frank Quitely/DC Comics
On January 17, James Gunn did what he does best: he teased fans with a comic book on Twitter. He wrote, "The secret to happiness is starting the morning with coffee and comic books." While that doesn't say much, it is intriguing to look at the comic book he posted a picture of, and fans immediately noted that it's "All-Star Superman."
People commented that they were thrilled Gunn was taking inspiration from what many consider a seminal Superman work. For instance, @davaja wrote, "Yesssss. Grant [Morrison] and Vin did a classic there, looove it." On top of that, @DaveScheidt admitted, "I never really 'got' Superman until I read that one. Morrison and Quitely are on another level."
One fan took umbrage with Gunn posting the picture, stating, "Not sure whether I'm relieved Gunn is a fan of All Star Superman or worried he's only just started reading it." Of course, Gunn was quick to clarify, "I've read it many, many times." Gunn's clearly a fan of the source material, and while it's unlikely we'll receive a direct one-to-one adaptation of "All-Star Superman," the fact Gunn's reading it now does bode well for the future Superman movie.
All-Star Superman understands what makes Superman tick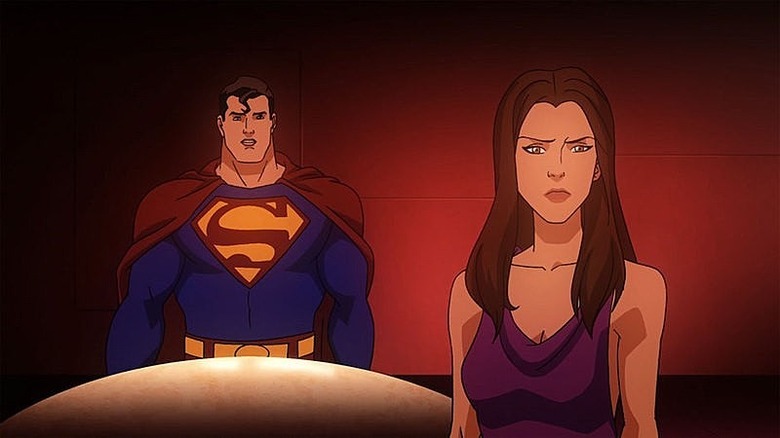 Warner Home Video
For years, fans and creatives alike have bemoaned the character of Superman, saying that since he's so perfect, he's difficult to write for. As anyone who's read Superman comics could tell you, that couldn't be further from the truth, and "All-Star Superman" is the perfect launching-off point for people wondering why Superman has been so beloved all these decades. 
The story follows Superman after he receives a lethal dose of radiation, giving him one year to live. He decides to spend that year completing the "Twelve Labors of Superman," which will leave humanity and Kryptonians in a better place after he's gone. He also reveals his secret identity to Lois Lane so that the two can spend what little time he has together. IGN listed the story in the number one spot on its list of the best Superman stories in comics, writing, "Morrison and Quitely present a timeless incarnation of Superman, free from the minutia of continuity or 're-imaginings,' and instead collectively explore every facet of the Superman mythology, his cast of characters, and most importantly, what makes him so enduring as an icon and symbol of belief."
Within "Man of Steel" and other recent DC live-action movies, Superman has been presented as a brooding figure. He's darker and more complex in an attempt to make him more interesting, but Superman being a beacon of hope is all he ever needs to be. "All-Star Superman" understood that, and it would appear James Gunn wants a more optimistic tone for his future film.