Deadpool 2: See 55 Photos From The Final Trailer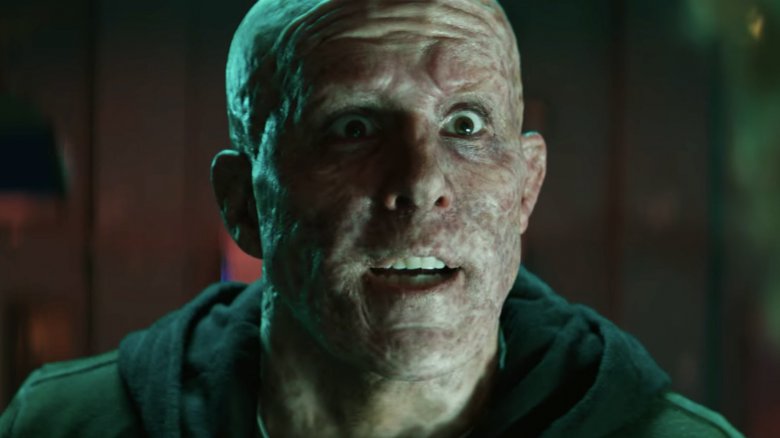 The most recent Deadpool 2 trailer is the final one fans will see before the hotly anticipated sequel slides into theaters, and it seems studio 20th Century Fox saved the best footage for last. 
Sprinkled with plenty of Wade Wilson (Ryan Reynolds) wackiness, fight scenes that are sure to put the most epic action films to shame, the introduction of four new mutants – Domino (Zazie Beetz), Bedlam (Terry Crews), Shatterstar (Lewis Tan), and little ol' Russell (Julian Dennison) — and loads of evidence that Cable (Josh Brolin) is just as nefarious as the Marvel Comics lore paints him, the new trailer is everything a franchise fan could hope for, and then some. 
In celebration of the trailer unveiling, and to demonstrate how astutely it proves the sequel will blow us all away, we put a microscope over the two minutes and 24 seconds of new Deadpool 2 footage to compile a gallery of the most hilarious, mind-boggling, and downright coolest moments. Take a look at all 55 images below.
Here's the official (but totally untrue) synopsis for Deadpool 2: "After surviving a near fatal bovine attack, a disfigured cafeteria chef (Wade Wilson) struggles to fulfill his dream of becoming Mayberry's hottest bartender while also learning to cope with his lost sense of taste. Searching to regain his spice for life, as well as a flux capacitor, Wade must battle ninjas, the yakuza, and a pack of sexually aggressive canines, as he journeys around the world to discover the importance of family, friendship, and flavor — finding a new taste for adventure and earning the coveted coffee mug title of World's Best Lover."
Directed by David Leitch, who takes over for original Deadpool filmmaker Tim Miller, Deadpool 2 brings back a ton of familiar faces, including Morena Baccarin as Vanessa, Brianna Hildebrand as Negasonic Teenage Warhead, Stefan Kapičić as Colossus, Leslie Uggams as Blind Al, and Karan Soni as Dopinder. New characters include Rob Delaney's Peter, as well as Shioli Kutsuna, Eddie Marsan, and Bill Skarsgård's yet-undisclosed roles.
The Merc with a Mouth will make his comeback when Deadpool 2 is launched in cinemas on May 18.