Whatever Happened To Dr. Leah Murphy From Grey's Anatomy?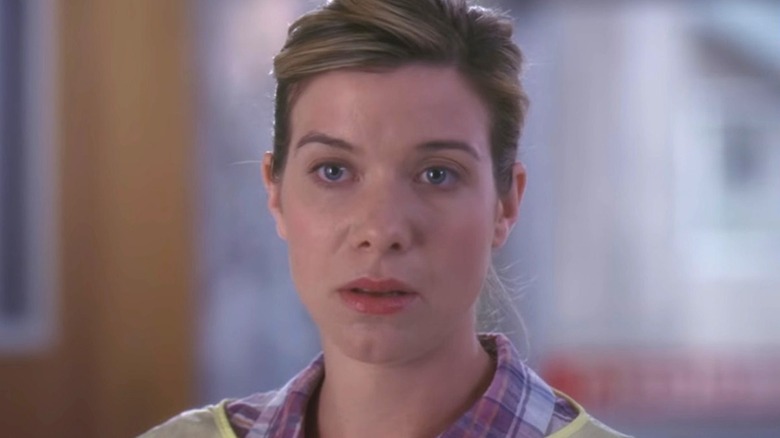 ABC
Considering "Grey's Anatomy" has been in production for 18 years, the cast of the series has been revamped many times over the course of its tenure. In any ongoing series, there are bound to be some characters that are written out for various reasons, whether it be for a dramatic twist to a story or because the actors are simply ready to move on. Despite being an anchor for the series, even Ellen Pompeo, who plays the titular character, Dr. Meredith Grey, is ready to leave after dedicating nearly two decades of her career to the show (via Deadline).
One particular character who had an interesting journey was Dr. Leah Murphy, who was played by Tessa Ferrer. Introduced in Season 9, the character begins as a surgical intern with a cold exterior masking an insecure person underneath. During her short stint on the series, Murphy is involved with two different partners, with whom she becomes slightly obsessed. In Season 10, Murphy is dismissed from Grey Sloan Memorial Hospital because her surgical skills are lacking. However, in Season 13, after spending time at Foster Hospital honing her craft, Murphy is rehired as a surgical resident, to much confusion from the staff.
Strangely enough, despite returning to the show, halfway through Season 13, Murphy unexpectedly vanishes without an explanation. Since then, the character has not returned to the series, so her current fate remains unknown. Even after all this time, there has been no official statement from the show or Tessa Ferrer about the character's sudden disappearance (via TheList). While we may not know where Murphy went, we do know what Ferrer has been up to since leaving "Grey's Anatomy."
Tessa Ferrer now stars in an Apple TV+ show inspired by NBA player Kevin Durant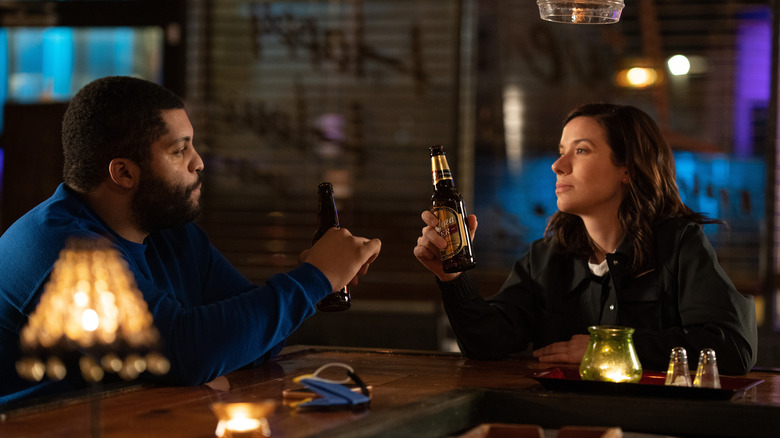 Apple TV+
Following Tessa Ferrer's departure from "Grey's Anatomy," she appeared in the most recent installment of the popular horror franchise "Insidious" in 2018. "Insidious: The Last Key" explores the origins of Elise Rainier (Lin Shaye), a psychic and paranormal investigator who plays a pivotal role in the franchise. Ferrer plays Elise's long-suffering mother in flashbacks. 
In the same year, Ferrer appeared in the lead role in "The Passing Parade," a movie that was released on streaming. Ferrer played Errol Larson, a famous playwright with writer's block who reminisces about her past. It seems that several of Ferrer's projects would be released in 2018, as Season 2 of a Brendan Gleeson-led streaming series called "Mr. Mercedes" surfaced that year, with Ferrer playing Cora Babineau for nine episodes.
In 2019, Ferrer appeared as Nurse Duckett in five episodes of the Hulu limited series "Catch-22," based on the novel by Joseph Heller. Executive produced and directed by George Clooney, "Catch-22" follows the exploits of Captain John Yossarian (Christopher Abbott) a World War II bombardier who wants to escape war and return home but is thwarted by an obscure regulation called a catch-22.
The year 2021 saw Ferrer begin a new job on the critically acclaimed (via Rotten Tomatoes) Apple TV+ sports drama "Swagger," which is loosely based on NBA player Kevin Durant's experience growing up in basketball. Ferrer appeared in all 10 episodes of Season 1 as Meg Bailey, a former basketball player who coaches a rival team. With the series renewed for Season 2 and Ferrer confirmed to return (via Variety), it seems that we can expect to see her back in the saddle of another significant recurring role.