The Last Of Us Episode 3 Appears To Be Getting Review Bombed (Which Puts It In Esteemed Company)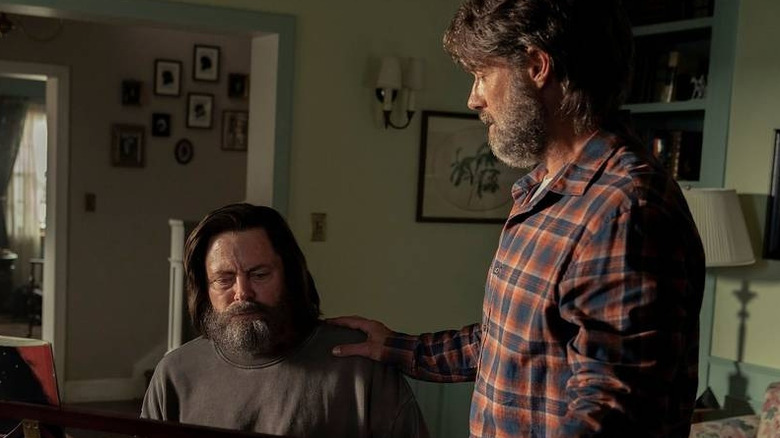 Liane Hentscher/HBO
The following article contains spoilers for "The Last of Us" Season 1, Episode 3, "Long, Long Time"
The third episode of the maiden season of "The Last Of Us," "Long, Long Time" has drawn plaudits from many fans, who openly sobbed as they watched the love story between Frank (Murray Bartlett) and Bill (Nick Offerman) develop and end in bittersweet tragedy before Joel (Pedro Pascal) and Ellie (Bella Ramsey) can meet up with them in person. They praised Nick Offerman's performance and compared the show's romantic storytelling to a big-screen movie. 
But, as the old saying goes, everybody's a critic. This is especially true now that it appears there's a segment of the show's fanbase — or perhaps viewers who don't really watch "The Last of Us" — who have expressed disapproval of the episode's storyline. These people have gathered to review bomb "Long, Long Time." But that has put the episode in some rather auspicious company, and — thus far — has not dented the episode's critical popularity or damaged the show in terms of its ratings.
The episode is getting hit with review bombing on IMDb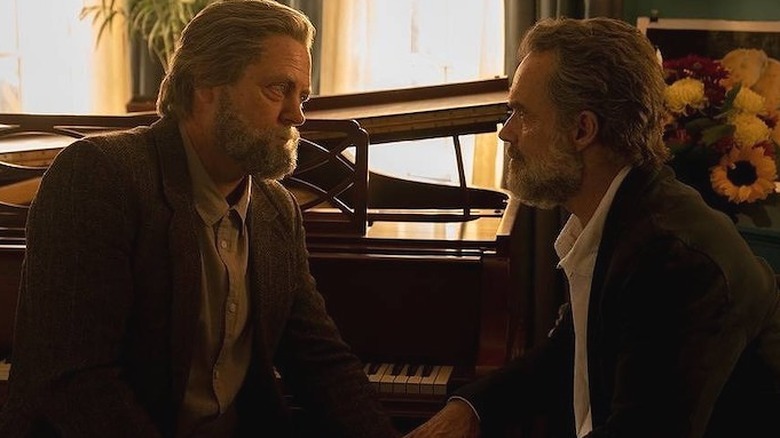 Liane Hentscher/HBO
Over on IMDb, "Long, Long Time" holds a 7.9 out of 10 as of press time. 28.7% of the reviews are 1-star reviews, while 51.4% of the reviews rank it a 10 or higher. The tale of the tape is also revealed in the comments left behind, a number of which complain about the episode focusing on a side character or that the episode contained an agenda of some sort that it wished to press.
For comparison's sake, on Rotten Tomatoes, where users are not allowed to rate individual episodes of television programs, "Long, Long Time" holds steady with a 96% fresh critical consensus and a 93% overall audience approval score. And none of those negative reviews have impacted the show's viewership; per an HBO press release, the show pulled in 6.4 million viewers for the episode.
But "The Last of Us" is just the latest example of a program being subjected to review bombing; series as different as "A League of Their Own" (per Decider), "Ms. Marvel" (per Bustle), and "She-Hulk: Attorney at Law" have been the subject of review bombing campaigns in recent memory. "The Lord of the Rings: The Rings of Power" was subject to such a strong downvoting campaign that Amazon suspended reviews on the series. Time will tell which shows stand the test of time and which ones fade into the cultural memory.