The Unfortunate Reason Why Amazon Suspended Reviews For The Rings Of Power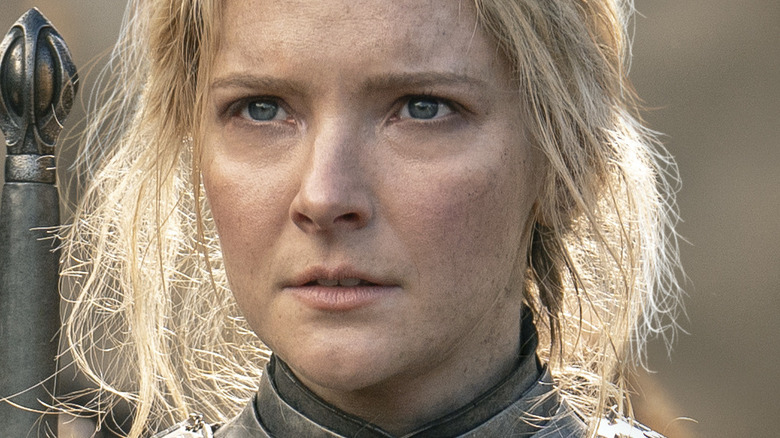 Matt Grace/Prime Video
"Lord of The Rings: The Rings of Power," which debuted its first two episodes this week on Amazon Prime, has been one of the most highly anticipated television series in recent memory. But today, the internet retailer suspended reviews for the series after a regrettable turn of events.
The online shopping behemoth invested a jaw-dropping sum in its Tolkien adaptation, and this first season alone reportedly cost nearly $1 billion. That investment has certainly paid off with critics, who, in aggregate, have given the show an 85% on Rotten Tomatoes as of this writing. The site's famed "Tomatometer" doesn't account for the level of enthusiasm in each critic review but rather functions with a binary system that assigns each review as either negative or positive before averaging all of them. However, a high enough score generally indicates that most reviews are positive. As noted in Looper's review roundup, "The Rings of Power" seemed to impress most critics. Among other aspects, they praised the show's handcrafted costuming and sets, although some were frustrated by the pacing of the initial episodes.
However, when it comes to user reviews, things look a bit different. Amazon has now suspended reviews on its platform for a troubling reason.
Some users review bombed The Rings of Power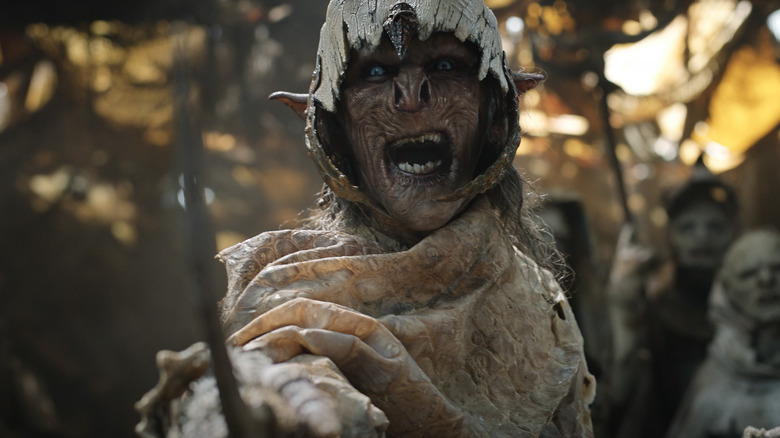 Ben Rothstein/Prime Video
"The Rings of Power" may have snow trolls, but in real life, we're stuck with internet trolls. From the get-go, a certain vocal subset of Tolkien fans decried the show's diverse casting, leading one of the show's executive producers, Lindsey Weber, to strike back in defense, asserting, "Tolkien is for everyone." Now, as chronicled by The Hollywood Reporter, many fans displeased with "The Rings of Power" have review bombed it on Rotten Tomatoes and other aggregation sites. Reviews have been suspended on Amazon itself, though not on Rotten Tomatoes or the Amazon-owned IMDb.
Review bombing is when large numbers of people, sometimes in coordination, leave negative reviews for a piece of media. These attacks often focus not on quality, but on a supposed political agenda, and the practice has increasingly been a problem for films and series that cast people of color, women, or those with diverse genders in leading roles. Recently, Forbes reported that "She-Hulk" was one such target.
While the bulk of negative Rotten Tomatoes reviews most notably focused on issues with the show's plot or worldbuilding, The Hollywood Reporter found that many review bombers focused on the racial identities of the cast, citing examples including one instance in which a user wrote that the cast's diversity distracted from the story.  "Nobody has a problem with seeing people of color in movies, series or stories ... but this story was already written and should not have been sullied," said reviewer wrote. 
It remains to be seen when Amazon will reinstate the user reviews for the series, but tempers tend to cool as a show progresses. "Lord of The Rings: The Rings of Power" is streaming now on Amazon Prime, with new episodes released each Thursday.