The Last Of Us' Bella Ramsey Discusses Storm Reid's Exciting Upcoming Cameo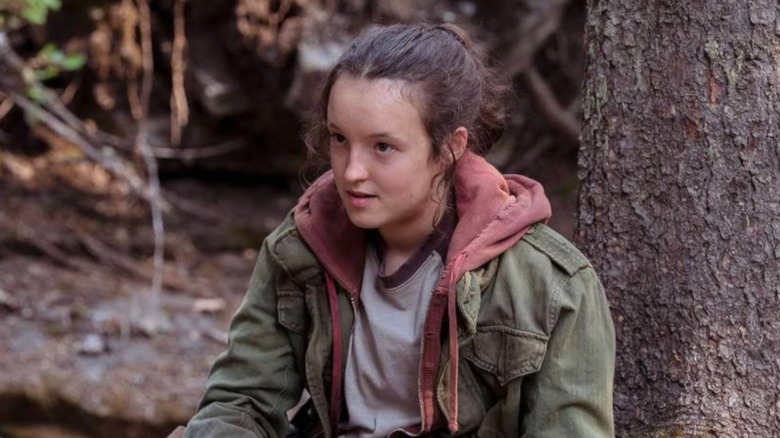 Liane Hentscher/HBO
"The Last of Us" quickly allayed any concerns longtime fans of the video game from which it was adapted may have had. Co-created by Craig Mazin and Neil Druckmann, the show stars Pedro Pascal as hardened survivalist Joel and Bella Ramsey as his unwanted protégé, Ellie. Together, the unlikely pair trek across the post-apocalyptic landscape of the former United States, fighting fungus-infected zombies and learning important life lessons along the way. The main duo is joined throughout by various guest stars.
"The Last of Us" is already making excellent use of its guest stars, as in the episode "Long Long Time," which stars Nick Offerman playing to type as a grizzled doomsday prepper who, as the Infected destroyed civilization overnight, thought of everything but the possibility of falling in love. Murray Bartlett joins him as a man who goes from being stuck in a booby trap to a lifelong romantic partner. Their unexpected life together is a sentimental highlight of an already excellent show.
Soon, another name will join the cast in the form of Storm Reid, a young star whose resume already includes "12 Years a Slave," "The Suicide Squad," and fellow HBO hit "Euphoria," among many others. Reid will portray Riley Abel, a character from the game and its comic book prequel spin-off who features heavily in the prequel expansion pack "The Last of Us: Left Behind." According to Bella Ramsey, working alongside another contemporary young star on the HBO adaptation was an exciting time.
Bella Ramsey was in awe of Storm Reid's grace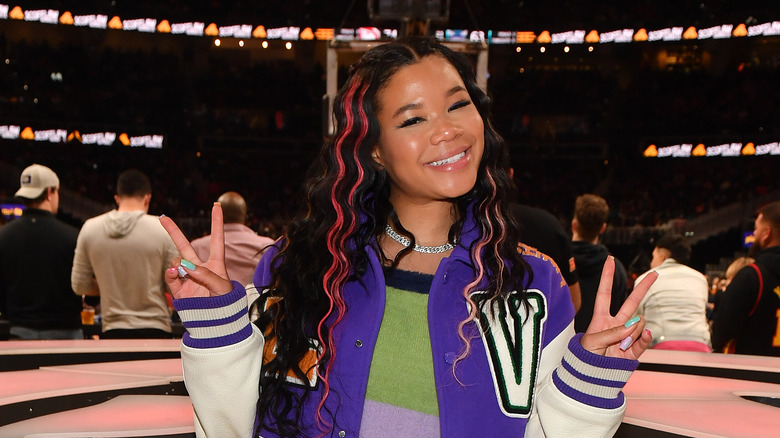 Paras Griffin/Getty Images
Speaking with The A.V. Club, "The Last of Us" star and "Game of Thrones" alum Bella Ramsey spoke highly of her time working on the HBO apocalypse show alongside Storm Reid. Ramsey explained that the upcoming episode featuring Reid is a flashback for her character as she remembers her friendship with Riley. "It's a backstory episode for Ellie," Ramsey said, "so it's just the two of us and you see their relationship and how they relate to each other. You see them being best friends and more." In the original "The Last of Us" video game, Riley (voiced by Yaani King) is extremely dear to Ellie before the events of the main narrative. It's likely that the episodes featuring Reid as Riley will cover pivotal moments between the two in flashback. 
But beyond the character chemistry, Ramsey says she's impressed by Reid and what she's accomplished as a young person in Hollywood. "Working with Storm was awesome," Ramsey enthused. "She's incredibly busy. Like, she's doing a full-on university degree at the same time. I'm really inspired by her and how well she manages her hectic life. She manages it with such grace."
Reid does indeed juggle a great deal, attending the University of Southern California while establishing a Hollywood career (via Teen Vogue). "The Last of Us" fans no doubt have a treat in store. Ramsey concluded, "I'm excited for people to see that episode. I hope they love it."