Showtime Has Already Slashed Some Of Its Original Series From Its Platform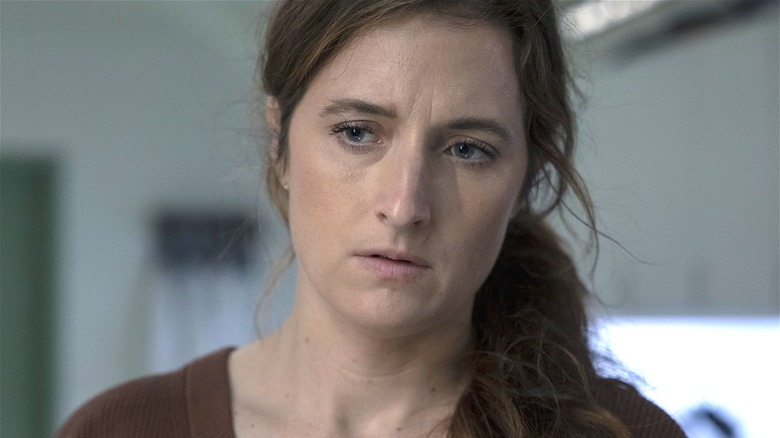 Francisco Roman/Showtime
On Monday, The Hollywood Reporter revealed that Paramount would be merging their linear Showtime network with Paramount+, meaning that both the network and the premium Showtime bundle on the streaming platform will be renamed "Paramount+ with Showtime."
Paramount CEO Bob Bakish made the announcement in an internal memo, saying, "Today, we're announcing that we will be fully integrating SHOWTIME into Paramount+ across both streaming and linear platforms later this year — providing even more popular franchises and hit originals for viewers to enjoy." Chris McCarthy, who runs Showtime, released his own memo saying that the company plans to stop investing in underperforming shows, which is something he took care of immediately by canceling "Let the Right One In" and "American Gigolo" and halting production on "Three Women," which is now being shopped to other networks.
Television viewers haven't been exactly thrilled with Showtime's name change announcement. In a thread in the r/television subreddit discussing the merge, nobody said that they liked the new name. Redditor u/moe11436 called it "one ugly ass name" while u/LawrenceBoucher suggested it might only be a short-term change. Redditor u/AlexanderLavender predicted that nobody would call the service by its new name.
Even though Paramount already owned both Showtime and Paramount+, in many ways this is working much like a merger of two companies. And much like a merger, Paramount is downsizing some of its content, eliminating several shows on Showtime's streaming platform.
Showtime pulled six shows off its streaming platform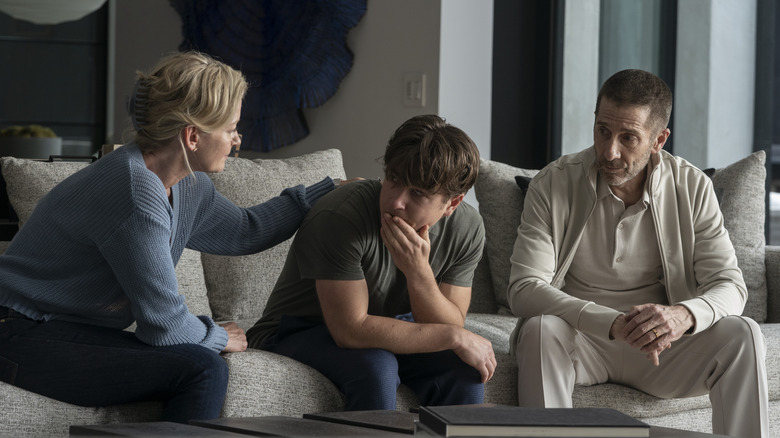 Warrick Page/Showtime
According to The Hollywood Reporter, Showtime has already started pulling some of its original series off its platform in preparation for the merger of Showtime and Paramount+. Both of the shows canceled Monday — "Let the Right One In" and "American Gigolo" — were pulled, plus the Jim Carey-helmed "Kidding," the first season of "Super Pumped," and the shows "On Becoming a God in Central Florida" and "American Rust." The removal of "Super Pumped" seems foreboding as that series hasn't officially been canceled yet, but pulling it off their platform might be the first indication that it won't be renewed. In addition, two acquired shows, "The End" and "Wakefield," were pulled off as well. The removal of these shows will help Showtime get a tax write-down ahead of the brand merger.
The sudden removal is not unlike what's happening over at HBO Max, which has been removing titles for a while now in preparation to merge the streaming service with Discovery+. According to Deadline, the shows removed from HBO Max included "Craftopia," "Camping," "Vinyl," and "The Not-Too-Late Show with Elmo." Particularly worrisome to viewers was the fact that "Westworld" was abruptly canceled and then removed from HBO Max.
While a lot of shows are disappearing from streaming services in the wake of multiple mergers, only time will tell if these streaming services have any luck shopping around the shows they've pulled.