Keanu Reeves Addresses The Possibility Of John Wick: Chapter 5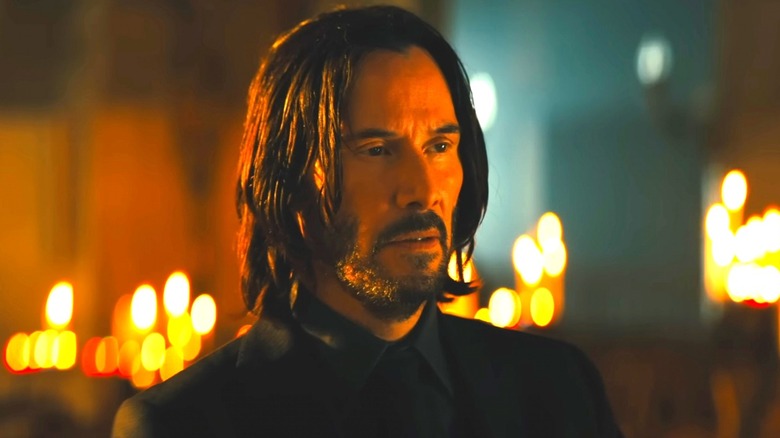 Lionsgate
The "John Wick" franchise has been a gift that keeps on giving for action movie fans, with Keanu Reeves continuing to knock each film out of the park with ease. But how long can the Hollywood legend keep up with his Baba Yaga alter-ego? Is there any possibility that "John Wick 5" doesn't happen? Reeves decided to clear the air on all this and more in a recent interview with Total Film magazine, which comes less than two months before "John Wick: Chapter 4" is set to hit theaters. 
Franchise mastermind and director Chad Stahelski was the first to give fans hope for a "John Wick 5" follow-up back in November 2022, when he told Collider that he expected Lionsgate to be fully on board with a fifth film. Asked if the studio had come calling yet, Stahelski said, "They did that a couple of weeks ago." With Lionsgate interested in another sequel, that means it would ultimately be up to Reeves whether John Wick would live to fight another day after "Chapter 4." 
"I have my hopes," Stahelski told Collider. "I have my hopes." But what about Reeves?
'I think we have to wait and see'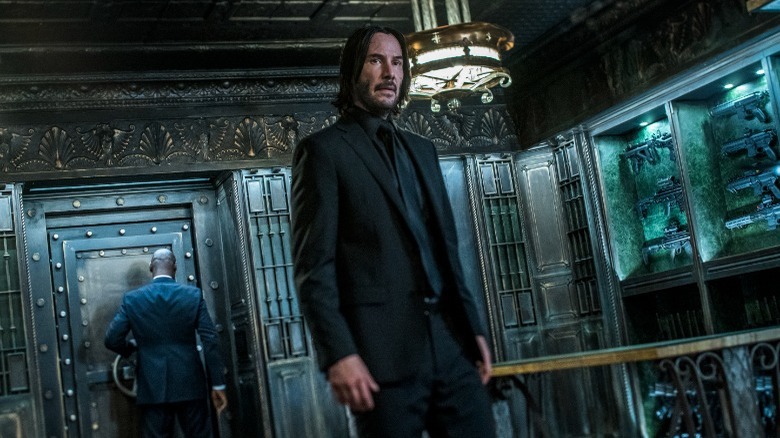 Lionsgate
Speaking to Total Film, Keanu Reeves said it was way too early to know for sure if he'll be able to return to the "John Wick" franchise after the fourth film comes out. Only time — and the fans' reactions — will tell. 
"You have to see how the audience responds to what we did," Reeves told the magazine. "The only reason we've had a chance to make these movies is that people have liked what we have done. So I think we have to wait and see how the audience responds to it. Hopefully they'll like it."
For Chad Stahelski, making "John Wick 5" is less of a dilemma of "if" and more of "when." He told Total Film, "You might have to give me and John Wick just a little break ... Ask me in a couple of months."
The trailer for "John Wick: Chapter 4," which was released in November 2022, shows Reeves' now-iconic action hero still shooting his way through the High Table's inner network as he continues his deadly quest for freedom. Reeves has called the film his most difficult to shoot yet. "In terms of action, the hardest," Reeves proclaimed at Brazil's CCXP22 panel in São Paulo last year. "But that's what makes it good."