Ed Sheeran In Talks For Danny Boyle's Music-Themed Comedy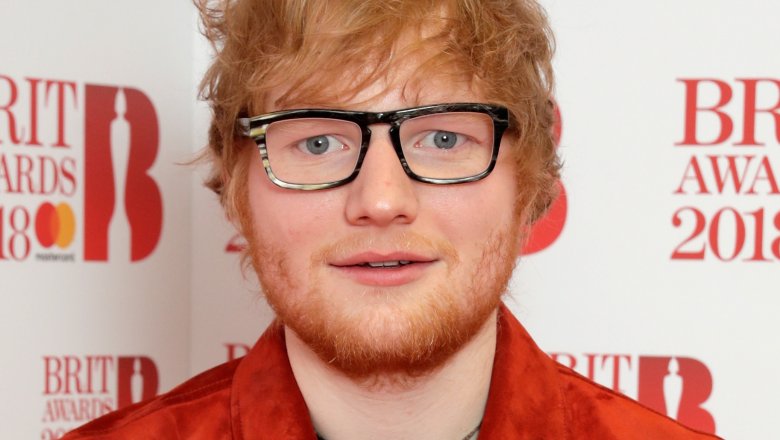 Getty Images
Who better to hire for a music-heavy movie than an actual musician?
In early March, it was reported that decorated filmmaker Danny Boyle (28 Days Later, Sunshine, Slumdog Millionaire) was brushing up on his scales, tuning his instruments, and heading into the studio to craft a music-themed comedy film alongside screenwriter Richard Curtis (Love Actually, Four Weddings and a Funeral). Now, Deadline announces that singer-songwriter Ed Sheeran is in talks for the currently untitled project.
It's not yet known how Sheeran might contribute to the movie. Since the outlet notes that Sheeran has "previously expressed interest in doing more" writing for films, it appears that the Shape of You singer could potentially craft songs for the movie's score, though his previous acting experience in Game of Thrones, FX's historical drama The Bastard Executioner, and the Australian soap opera Home and Away makes the idea of Sheeran appearing in front of the camera just as likely. However, Sheeran's Thrones cameo was divisive to say the very least, with fans roasting him to such a crisp that the 27-year-old briefly disappeared from social media (he denied any connection, but the timing was extremely suspicious) after it aired, and his performance in The Bastard Executioner was described as "torturous." Perhaps Sheeran will shy away from the spotlight and stick to what he knows best: writing best-selling tunes. 
Studio Universal hasn't revealed a whole lot of information about the Boyle-directed music-themed comedy, though we do know that Baby Driver and Mamma Mia! Here We Go Again actress Lily James is set to lead alongside EastEnders actor Himesh Patel. Additionally, Saturday Night Live star Kate McKinnon, also known for her work in the recent Ghostbusters reboot, is in talks to star. Various reports indicate that the film is set in the 1960s or 1970s, that James will play a school teacher, and that McKinnon will take on the role of a talent agent once she officially boards. Filming on the project is expected to begin this summer. 
As Boyle works on this untitled comedy, he's busy writing a script for Bond 25 with his Trainspotting writing partner John Hodge. Boyle is also attached to direct the upcoming Daniel Craig-starring installment.