Ed Sheeran Says He Didn't Quit Twitter Because Of Game Of Thrones Critics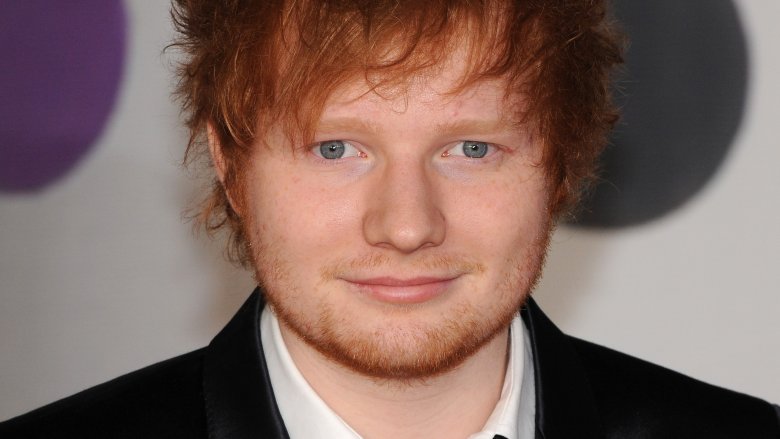 Getty Images
Ed Sheeran doesn't care what anyone thinks about his now-infamous Game of Thrones cameo. He thinks it was awesome.
It all began with "Dragonstone," the season 7 premiere, in which the British singer-songwriter briefly appeared as a singing Lannister soldier. While lots of fans took to Twitter to express their disapproval of the scene (some claimed it took them out of the show's world, others were a lot more harsh), the online hate apparently had nothing to do with Sheeran temporarily deleting his Twitter account the day after the show aired.
Sheeran posted an explanation on his Instagram, which was apparently never in danger of deletion. "Last I'll say on this. I came off Twitter [because] I was always intending to come off Twitter. [It] had nothing to do with what people said about my Game of Thrones cameo, because I am in Game of Thrones. Why the hell would I worry what people thought about that? It's clearly f***in' awesome. Timing was just a coincidence, but believe what you want."
The week before the episode aired, Sheeran told The Sun that he was thinking of quitting Twitter. "I go on it and there's nothing but people saying mean things," he said. "Twitter's a platform for that."
Variety reports that the cameo generated seven percent of the Twitter conversation about the episode, which was also the most-tweeted episode in the history of the show.
Meanwhile, Jeremy Podeswa, the director of the episode spoke out in defense of Sheeran. "He came into this with only lovely intentions to come and do a good job and sing well, so I think that's the only drag," Podeswa said. "If people didn't know who Ed was, they wouldn't have thought about it twice. The hoo-ha seems to be from things that are outside of the world of the show. In the world of the show, he did a lovely job, and he looks like he belongs in that world."
Game of Thrones has featured famous musicians before. Coldplay drummer Will Champion, Snow Patrol's Gary Lightbody and the bands Mastodon and Sigur Ros appeared in previous episodes. 
If you missed the season 7 premiere, check out our recap.