Catch-22: Kyle Chandler To Take Over George Clooney's Leading Role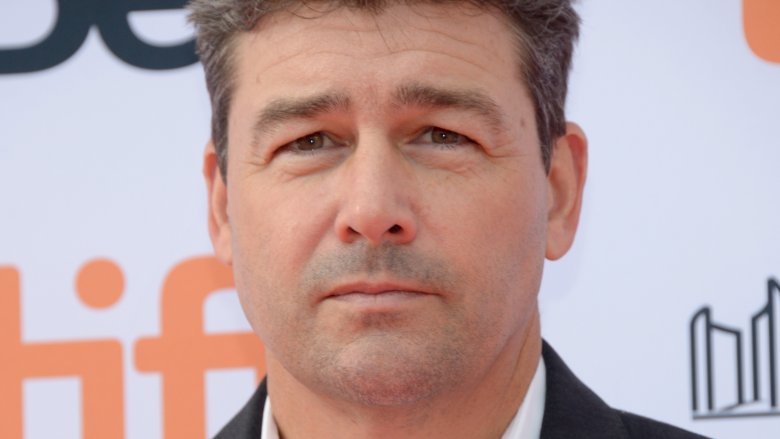 Getty Images
George Clooney is reducing his involvement in Hulu's Catch-22 limited series. According to The Hollywood Reporter, former Friday Night Lights star Kyle Chandler is set to take over Clooney's leading role in the upcoming show, with Clooney reportedly feeling he was taking on too much between his starring, directing, and executive producing duties. Clooney, though, will still star in a reduced role.
Catch-22 follows Yossarian (Christopher Abbott), a U.S. Air Force bombardier in World War II, who is frustrated that thousands of people he has never met are trying to kill him. If he makes any attempt to avoid the increasing number of missions he has been assigned, he'll be in violation of Catch-22, a contradictory bureaucratic rule.
The rule "specifies that a concern for one's own safety in the face of dangers which are real and immediate is the process of a rational mind; a man is considered insane if he willingly continues to fly dangerous combat missions, but a request to be removed from duty is evidence of sanity and therefore makes him ineligible to be relieved from duty."
Clooney was originally set to play the antagonist Col. Cathcart, played by Martin Baslam in the famous 1970 feature film. Chandler will now take over the part of Yossarian's commanding officer, who tries to please his superiors by sending his soldiers on continuously unreasonable missions. Cathcart, the main antagonist of the series, is described as taking himself very seriously.
Clooney, meanwhile, will play Scheisskopf, a training commander at a cadet school in California who is described as being "ambitious, humorless, inept, angry, sadistic — and above all else, obsessed with parades and winning parade tournaments." Scheisskopf's life is sent for a loop when he is sent overseas and forced to work with Yossarian once again.
Chandler won an Emmy in 2011 for his work on Friday Night Lights; he also holds another nomination for his time on the drama series, as well as two nominations for Netflix's Bloodline and another nomination for his guest role on Grey's Anatomy. Chandler is also known for Argo, Manchester By the Sea, Super 8, and, more recently, Game Night. His other upcoming roles include the Neil Armstrong biopic First Man and the blockbuster Godzilla: King of Monsters.
The six-episode Catch-22 series comes from Paramount Television and Anonymous Content. Clooney and his Smokehouse Pictures producing partner Grant Heslov (The Ides of March) will direct and executive produce the series, which is written by Luke Davies (Life) and David Michod (War Machine). Richard Brown (True Detective) and Steve Golin (Eternal Sunshine of the Spotless Mind) will also executive produce. Hugh Laurie is also set to star in the series.
Hulu's Catch-22 series does not have a premiere date yet.