George Clooney Cast In Catch-22 TV Adaptation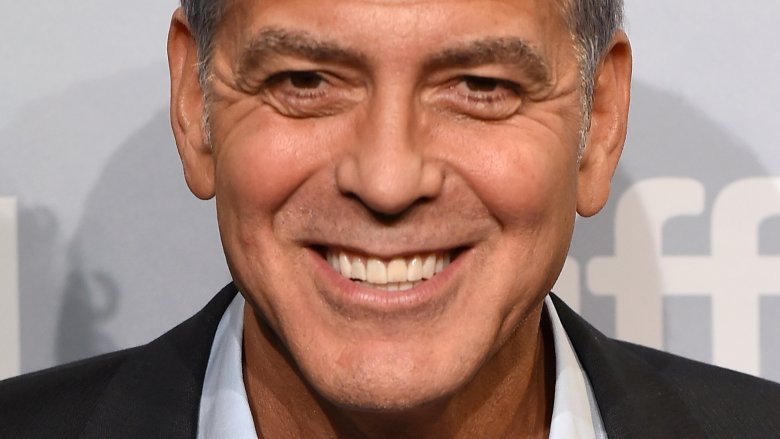 Getty Images
Silver screen stud George Clooney is turning back to television. 
Per an exclusive report by The Hollywood Reporter, Clooney will star and direct an upcoming limited series based on Joseph Heller's novel Catch-22. The series is slated to run for six episodes, with Paramount Television and Anonymous Content producing. Luke Davies (Lion) and David Michôd (War Machine) penned the script for the project, which will be shopped throughout Hollywood next month, as it does not yet have a network. Clooney's name attached to the Catch-22 adaptation will likely pull in a ton of interest, plenty of bids, and a noteworthy fee.
Catch-22 is set in World War II Italy and centers around U.S. Air Force bombardier Yossarian who just wants to fulfill his duties, check off his service requirements, and head home. The novel presented and explored the paradox of men who felt mentally unfit to operate a plane not being required to do so, but those who petitioned to stop flying actually being able and healthy enough to fly, thus birthing the eponymous catch-22. 
Heller's work was first adapted for the silver screen in the 1970 feature film of the same name. Directed by Mike Nicols, the movie starred Alan Arkin, Martin Balsam, Richard Benjamin, and Bob Newhart. Clooney will take on the role of Colonel Cathcart, originally played by Balsam, for the Catch-22 series.
Grant Heslov, Clooney's producing partner, will executive produce the series and direct alongside Clooney. Scripters Davies and Michôd and Anonymous Content's Richard Brown and Steve Golin will also executive produce. 
This deal marks Clooney's foray back into small-screen entertainment after his Emmy-nominated performance on NBC's long-running series ER. Clooney's other television credits include Memphis Beat, Roseanne, Sisters, and The Facts of Life, though he's best known for his work in film. The actor recently wrote, produced, and directed the Matt Damon-led pic Suburbicon. He has also directed Good Night, and Good Luck, Leatherheads, The Ides of March, The Monuments Men, and Confessions of a Dangerous Mind. 
Catch-22 is yet another collaboration between Paramount Television and Anonymous Content, as the team-up has resulted in four other shows: Berlin Station, The Alienist, Maniac, and 13 Reasons Why. Fingers crossed Catch-22 will prove just as successful.