Christopher Abbott Joins George Clooney In Hulu's Catch-22 Series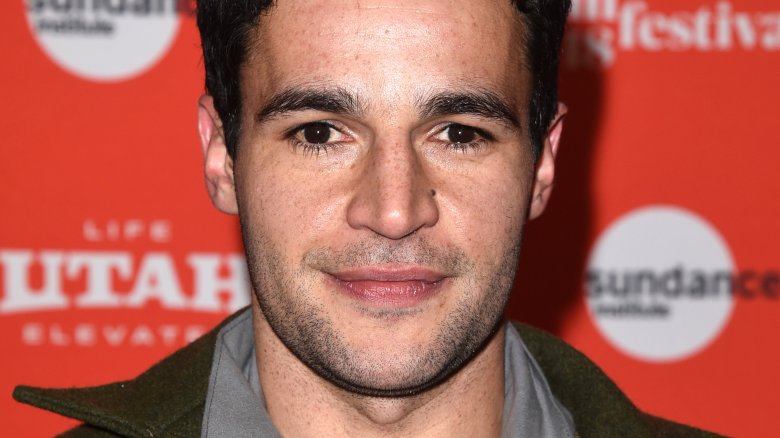 Getty Images
Christopher Abbott has been tapped to star opposite George Clooney in Hulu's Catch-22 adaptation. According to The Hollywood Reporter, the Girls star is set to play Capt. John Yossarian, the role played by Alan Arkin in the 1970 feature film of the same name.
Clooney is set to star in Hulu's six-episode adaptation of the Joseph Heller novel as Col. Cathcart, the main antagonist who wants to please his superiors by sending his soldiers on continuously unreasonable missions. Abbott's Yossarian is one of those soldiers, who is described as being "in constant struggle with the realities of serving in war and does what he needs to get by and stay alive."
The story follows Yossarian, a U.S. Air Force bombardier in World War II, who is frustrated that thousands of people he has never met are trying to kill him. If he makes any attempt to avoid the increasing number of missions he has been assigned, he'll be in violation of Catch-22, a bureaucratic rule which "specifies that a concern for one's own safety in the face of dangers which are real and immediate is the process of a rational mind; a man is considered insane if he willingly continues to fly dangerous combat missions, but a request to be removed from duty is evidence of sanity and therefore makes him ineligible to be relieved from duty."
Abbott started acting in a 2009 episode of Nurse Jackie. His other guest starring appearances include Law and Order: Criminal Intent, Enlightened, and The Sinner, while his film appearances include It Comes at Night, Whiskey Tango Foxtrot, A Most Violent Year, The Sleepwalker, and Criminal Activities. He earned nominations from the Chicago Film Critics Association, the Detroit Film Critics Society, and the Film Independent Spirit Awards for his starring role in 2015's James White.
The six-episode Catch-22 series comes from Paramount Television and Anonymous Content. Clooney and his Smokehouse Pictures producing partner Grant Heslov (The Ides of March) will direct and executive produce the series, which is written by Luke Davies (Life) and David Michod (War Machine). Richard Brown (True Detective) and Steve Golin (Eternal Sunshine of the Spotless Mind) will also executive produce.
Hulu's Catch-22 series does not have a premiere date yet.