Willow's Christian Slater Recalls Val Kilmer's Brilliance When They Worked Together In True Romance - Exclusive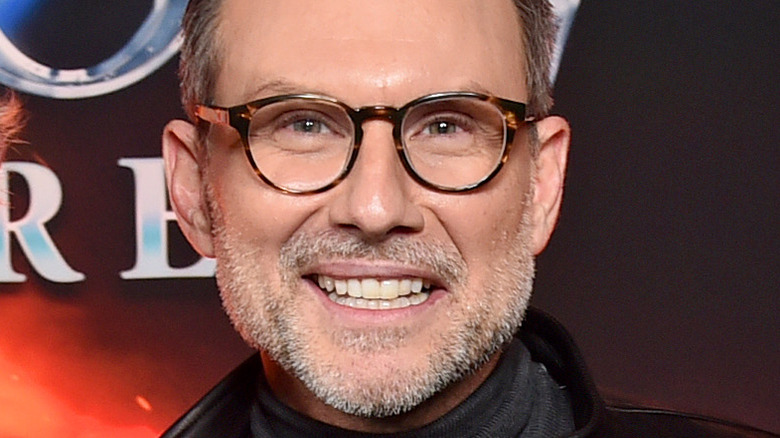 Alberto E. Rodriguez/Getty Images
Prolific actor Christian Slater has no doubt led a charmed life in showbiz, stacking up more than 130 acting credits in film and television since he kicked off his screen career in 1980. In particular, 1988 was a big year for Slater, with starring roles in the historical biopic "Tucker: The Man and His Dream" opposite Jeff Bridges, as well as the crime comedy "Heathers" alongside Winona Ryder and Shannen Doherty.
Also in 1988, Slater would indirectly interact with the world of Lucasfilm and the company's new fantasy adventure "Willow," setting a date with destiny 35 years later, when he would be a part of the film's sequel series. Slater happened to be working with a legendary director who had special access to "Willow" director Ron Howard and writer-producer George Lucas.
"At the time, I had been working on 'Tucker: The Man and His Dream'. So I was in this world of Francis Ford Coppola and George Lucas and Ron Howard, and I remember them all coming to the set ..." Christian Slater recalled in an exclusive interview with Looper. "They did a big screening of 'Willow' and we were all invited to go, and it was great. It was San Francisco; it was 1988 and I was 16 years old, and the movie was so fun."
Slater was especially taken by the performance of Val Kilmer, who played a dazzling warrior named Madmartigan. "Val was fantastic and brought such wonderful energy and charisma to it and such a different, quirky performance that was very special and adorable," Slater said. "You couldn't help but fall in love with the character."
Little did Slater know at the time, a mere five years later he'd be teaming up with Kilmer in "True Romance," which would go on to attain cult status.
True Romance led to more projects starring Slater and KIlmer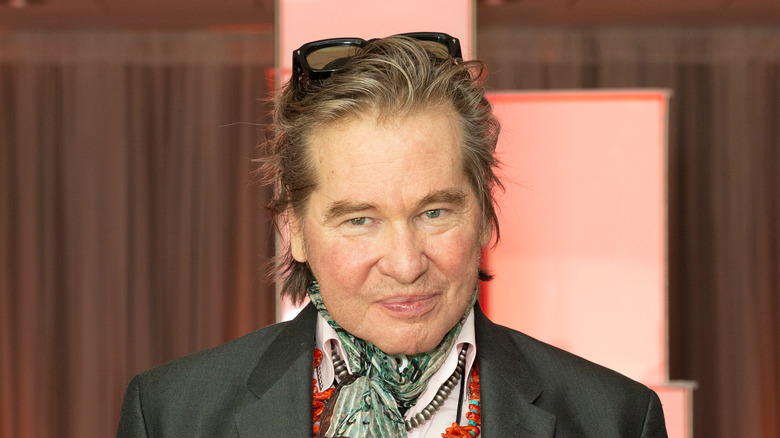 Lev Radin/Shutterstock
Written by Quentin Tarantino and directed by Tony Scott, "True Romance" stars Christian Slater as Clarence Worley, a pop culture aficionado with an unhealthy obsession with the late Elvis Presley. In one of the film's most memorable scenes, the specter of Elvis, aka Mentor (Val Kilmer), appears, telling Clarence to kill the unhinged pimp, Drexl Spivey (Gary Oldman), who is trafficking his girlfriend, Alabama Whitman (Patricia Arquette).
Slater said that when Kilmer showed up to film the scene, he could immediately sense something special was in the air. "That was certainly remarkable. When he showed up on set as Elvis, he was brilliant ... and we had some wonderful moments together, and our paths have intertwined over the years; we're friends," Slater recalled. "It felt like a nice opportunity [in the 'Willow' series] to pay some real homage to him, to our history, and if there was a way to continue on in that adventure, it would be wonderful."
Slater starred opposite Kilmer again, in the 2002 crime thriller "Hard Cash" and the 2004 psychological thriller "Mindhunters." The two actors also had roles in the 2003 music-flavored comedy-drama "Masked and Anonymous."
In "Willow" Episode 6, Slater plays an imprisoned scoundrel named Allagash, who once fought alongside Madmartigan and claims to know his friend's mysterious whereabouts. Val Kilmer couldn't appear in "Willow," sadly, because he couldn't travel during the COVID-19 pandemic due to health concerns stemming from his battle with throat cancer.
Slater said, however, if Kilmer appears as Madmartigan in any future seasons of "Willow," he would "fly to the ends of the Earth" to act opposite his longtime friend and colleague again.
All eight episodes of "Willow" Season 1 are streaming exclusively on Disney+.