The New Willow Series Was Always Going To Include Val Kilmer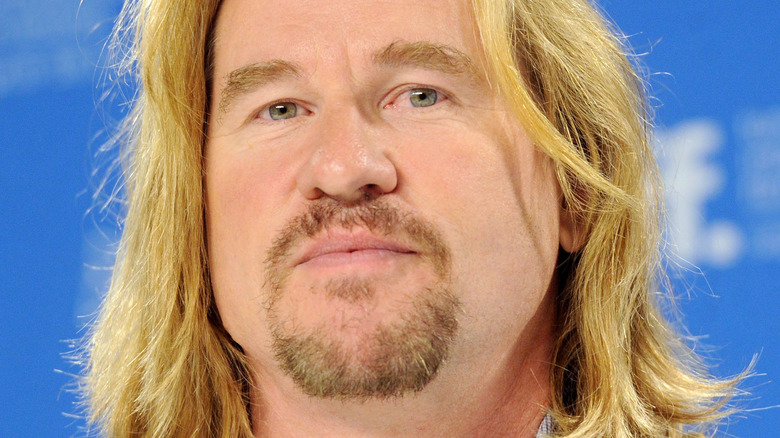 Jason Merritt/term/Getty Images
"Willow," which will serve as the long-awaited sequel series to the 1988 movie of the same name, is rapidly approaching its premiere date of November 30 on Disney+. The show, which has eight episodes, will see the return of Warwick Davis in the title role but will also focus on a whole new cast of characters as they set out to save the world from some presumably evil force. However, one character who has been noticeably absent from the promotional material for "Willow" thus far has been Val Kilmer's Madmartigan, who was a large part of the original film.
Of course, Kilmer's film career has been put somewhat on hold because of his long battle with throat cancer, which took a toll on his speaking voice (per US Weekly). Kilmer did appear in a limited capacity in "Top Gun: Maverick" earlier this year, which opened up the possibility of him potentially doing the same for "Willow." As it turns out, Kilmer was always supposed to be a part of the "Willow" series, but the reality of making that happen wasn't exactly the easiest thing to put into practice.
Kilmer will still be a part of the Willow series, but not in a central role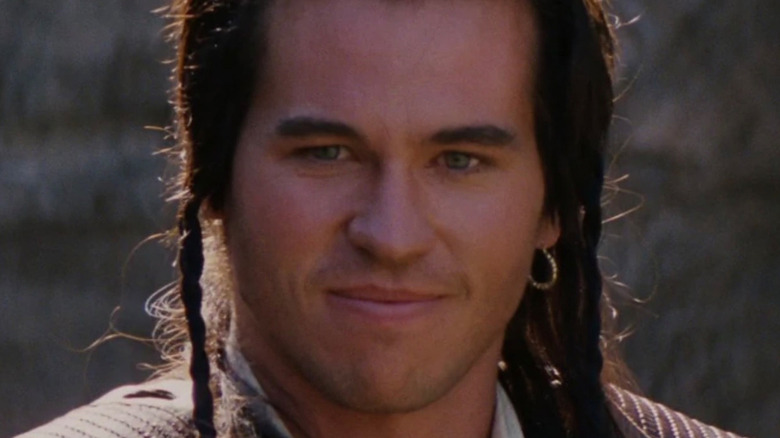 Disney
During a recent Vanity Fair interview with "Willow" showrunner Jonathan Kasdan, the screenwriter talked extensively about his love for the original 1988 film and how he fought to bring the characters back for a new story and for a modern audience. Interestingly enough, Kasdan revealed that he asked Kilmer to be involved pretty early on in the show's production cycle, but the logistics of bringing the character back to be a big, central part of the series was difficult, given Kilmer's throat cancer and difficulty with speaking. However, that doesn't mean that the actor isn't a part of the show.
"I approached Val the moment there was any momentum around this," Kasdan said. "I told him instantly that I wanted him to be a part of the story. He really wanted to be, and he was determined to be. And like a lot of things that happened, COVID made him flying to Wales in that moment very hard." Kasdan further elaborated that there was never any intention of killing off Madmartigan. "It seemed too sad to all of us, and frankly not right for the story we were telling, that Madmartigan was dead," he said. "And as a result, he is not in this world. He comes back by the end of the season in as meaningful a way as we felt we could, while leaving the door open to continue to build it out."
So while Kilmer may not be a central character, Kasdan definitely seems to realize that Madmartigan is a big part of what made "Willow" work as well as it does for a lot of fans of the original film. Even having him appear in a cameo setting is a big deal, and it'll be interesting to see how the story works around Kilmer's very real-life health issues.