Christian Slater Says He'd 'Fly To The Ends Of The Earth' To Work With Val Kilmer In Future Seasons Of Willow - Exclusive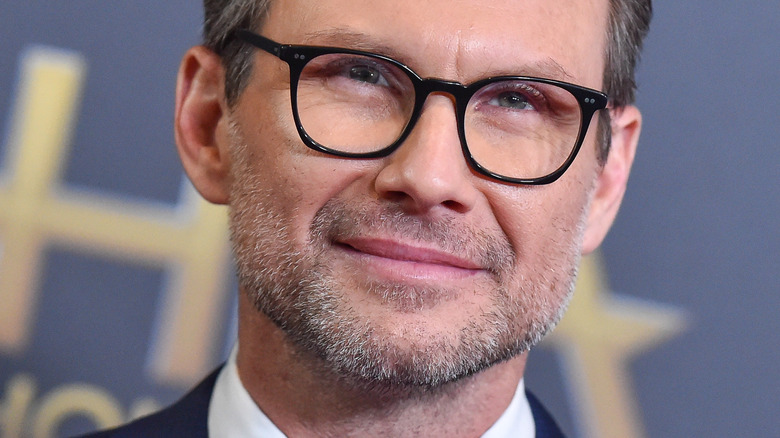 DFree/Shutterstock
While the first season of "Willow" on Disney+ concentrates on the search for Airk (Dempsey Bryk), there's a question looming in regard to the whereabouts of his father, Madmartigan. Played by Val Kilmer in 1988's "Willow," Madmartigan is mentioned by name in the sequel series by the likes of Queen Sorsha (Joanne Whalley), Willow (Warwick Davis) and Airk's twin sister, Kit (Ruby Cruz), but he is never seen.
Even though the new Willow series was initially always going to have Kilmer, concerns over his health and traveling during the COVID-19 pandemic meant Kilmer was unable to join the production. While this meant Madmartigan couldn't appear physically in the show, Christian Slater, was available to join the sixth episode of the series as Madmartigan's friend and fellow fighter, Allagash. 
"One of the most important things in considering this was knowing that there was never going to ever be a replacement for Madmartigan. No one could ever step into the shoes of Madmartigan; that would be impossible," Slater told Looper in an exclusive interview, "but Madmartigan could have a friend that he could have had during his adventures,  and Allagash — being the type of guy who's unpredictable and a little nutty and a little offbeat as well — seemed like the type of person that Madmartigan [would] attract into his adventures."
Those adventures, though, led to Allagash's imprisonment by trolls, where he meets Willow and Kit. While Slater admitted Allagash is out of his mind after this sacrifice and 10 years of imprisonment, the character gives hope to Kit since he claims to know where his old buddy is located.
Slater co-starred with Kilmer in three films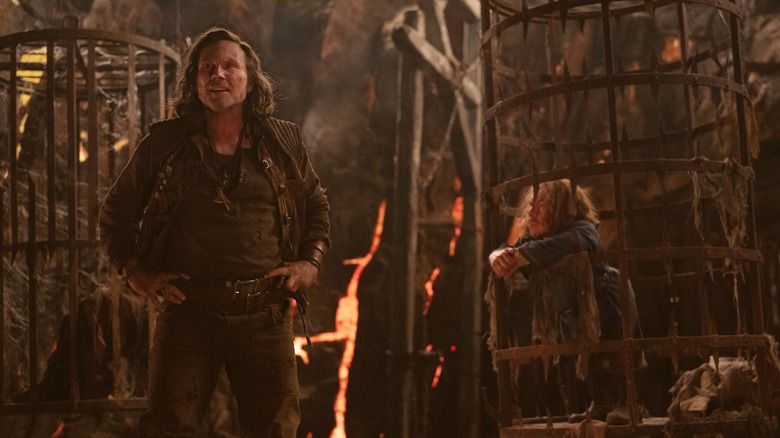 Lucasfilm/Disney+
While Christian Slater's character Allagash dangled a carrot for "Willow" fans by bringing them one step closer to finding Madmartigan, in real life the actor told Looper that he would love to reunite on screen with Kilmer. The two actors first worked together in 1993's "True Romance," and years later they reunited for the crime-thriller "Hard Cash" and psychological-thriller "Mindhunters." Since both actors are now part of the world of "Willow," Slater hopes the series will continue so his and Kilmer's paths will cross again. 
"If this show hypothetically were to continue and there was a way to incorporate Madmartigan and Val Kilmer into the show [in a] second, third, whatever season, I would fly to the ends of the Earth to make sure that it would happen," Slater said. "Not only for myself but for the viewers, the fans, and try to make whatever we could possible because life should present every opportunity and leave us nothing but hope for the future." 
All eight episodes of "Willow" Season 1 are streaming exclusively on Disney+.