If Convicted, Alec Baldwin Won't Be The First Hollywood Bigwig Sentenced For Involuntary Manslaughter Due To An On-Set Death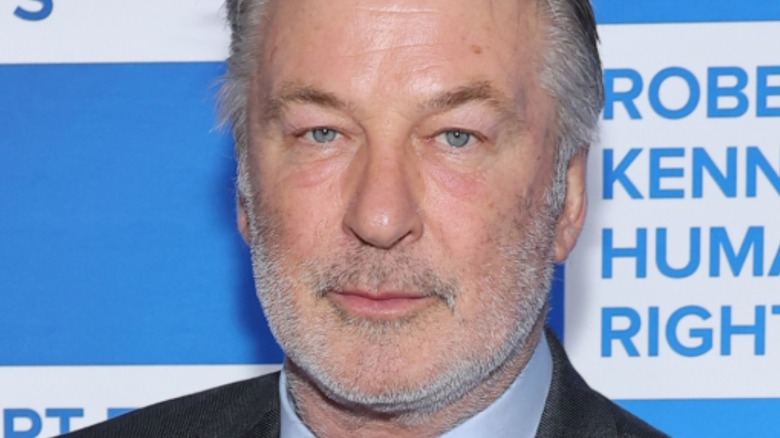 Mike Coppola/Getty Images
It was announced on Thursday, January 19 that Alec Baldwin is facing involuntary manslaughter charges for the tragic 2021 "Rust" shooting death of cinematographer Halyna Hutchins. If convicted, Baldwin could face a mandatory five-year jail sentence — meaning he'll join the club of Hollywood bigwigs who've managed to spend time behind bars. Unsurprisingly, the embattled actor is not the first person from the film industry to have been hit with involuntary manslaughter charges for something that's happened on a movie set. And if history repeats itself, Baldwin could be getting ready to do some serious time.
At first glance, Baldwin's "Rust" criminal case doesn't seem like it will result in a hefty punishment for the acting legend, seeing how a fourth-degree felony charge of involuntary manslaughter only carries an 18-month jail sentence and $5,000 fine (via Associated Press). But prosecutors actually chose to bring the hammer down on Baldwin in the form of a firearm enhancement and second charge of involuntary manslaughter in the commission of a lawful act (via Los Angeles Times). The Santa Fe District Attorney's office, which is handling the case, believes Baldwin is ultimately responsible for the incident.
"The evidence clearly shows a pattern of criminal disregard," said prosecutor Andrea Reeb in a statement Thursday (via NBC News).
Baldwin is scheduled to receive a court summons by the end of January and a judge will then decide if there's enough probable cause for a criminal trial (via AP News). While it may seem like this is unfamiliar territory for a Hollywood celebrity or filmmaker, there's at least one person who knows exactly what the "30 Rock" star is going through — and that's director Randall Miller.
CBGB director Randall Miller served a year behind bars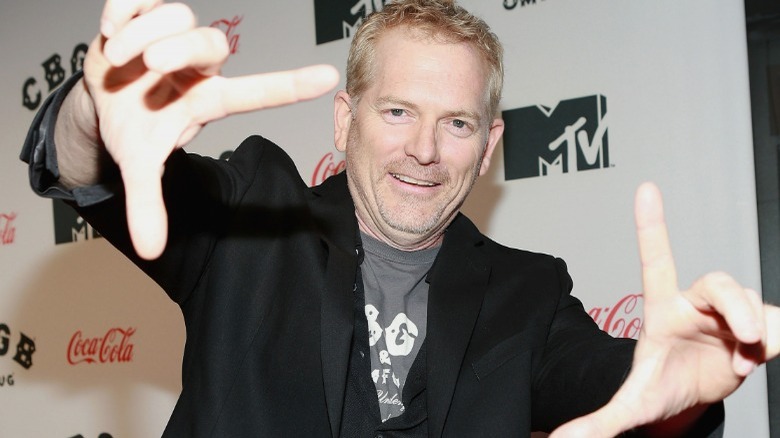 Robin Marchant/Getty Images
Back in 2014, director Randall Miller — of "CBGB" fame — found himself facing involuntary manslaughter and criminal trespass charges for the death of his camera assistant, Sarah Jones, who was struck and killed by a train while on set of his Greg Allman biopic "Midnight Rider" (via The Hollywood Reporter). Miller wound up pleading guilty to his manslaughter charge and was forced to spend a year behind bars. Much like Baldwin, the California-born filmmaker had tried to point the fingers at others following the incident, but was ultimately able to accept responsibility for his actions. 
"It was a horrible tragedy that will haunt me forever," Miller told reporters in a March 2015 statement (via Deadline). "Although I relied on my team, it is ultimately my responsibility and was my decision to shoot the scripted scene that caused this tragedy ... [the crew] made mistakes that led to this, but I have taken responsibility because I could have asked more questions, and I was the one in charge."
According to the Santa Fe District Attorney's office, Baldwin and "Rust" armorer Hannah Gutierrez-Reed were both found to be responsible for what happened to Hutchins, which led to them each being charged with involuntary manslaughter. Prosecutors cited a "criminal disregard for safety" and said that if Baldwin and Gutierrez-Reed had "done their job[s]" then Hutchins would still be alive today. Assistant director David Halls, who allegedly handled the firearm that Baldwin used to shoot Hutchins and gave it to him, has taken a plea deal for negligent use of a deadly weapon and will be testifying against Baldwin, per reports.