Creed 2 Officially Begins Filming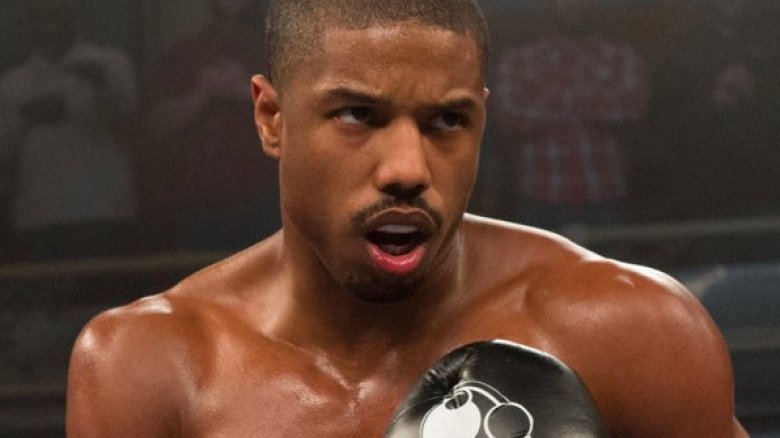 Creed fans, Rocky enthusiasts, and lovers of Michael B. Jordan and Sylvester Stallone, rejoice: Production on Creed 2 has officially begun. 
Stallone took to Instagram to announce the start of filming, sharing a behind-the-scenes video with the caption, "You know the old cliché that it 'seems like yesterday' ... but it does and it's a very exciting moment to be here getting ready to watch Creed 2 commence filming. A very exciting day! The actors and production team [have] been waiting a long time for this film to start, so ladies and gentlemen get ready to watch the fists start FLYING!" 
The video itself doesn't reveal much, beyond the fact that 1) Stallone is in the movie, reprising his role as Rocky Balboa, which we already knew; 2) the actor has plenty of anecdotes about how far he's come since originating the fist-flinging boxer in 1976's Rocky; and 3) Creed 2 is at least partially filming in Philadelphia. 
Written by Stallone and Marvel's Luke Cage creator Cheo Hodari Coker, Creed 2 builds off Ryan Coogler's acclaimed 2015 film Creed and sees Jordan return to play Adonis Creed, the son of Apollo Creed (Carl Weathers), to continue training under Rocky Balboa. Adonis must ready himself both physically and mentally to take down Vitor Drago (played by Romanian boxer Florian Munteanu), the son of Ivan Drago (Dolph Lundgren), the man who killed his father in the boxing ring at the end of Rocky 4. 
Thor: Ragnarok actress Tessa Thompson will also return to the film to play Adonis' love interest, Bianca. Coogler is on board to executive produce the film, which has Steven Caple Jr. in the director's chair. Caple Jr. replaces Stallone, who was first attached as director and producer of the sequel.
Alongside Stallone's announcement, studios MGM and Warner Bros. released the official synopsis for Creed 2: "Life has become a balancing act for Adonis Creed. Between personal obligations and training for his next big fight, he is up against the challenge of his life. Facing an opponent with ties to his family's past only intensifies his impending battle in the ring. Rocky Balboa is there by his side through it all, and together, Rocky and Adonis will confront their shared legacy, question what's worth fighting for, and discover that nothing's more important than family. Creed 2 is about going back to basics to rediscover what made you a champion in the first place, and remembering that, no matter where you go, you can't escape your history." 
Creed 2, stylized as Creed II, will arrive in theaters on November 21 — exactly 42 years after Rocky was released.