Sylvester Stallone Will Direct And Produce Creed 2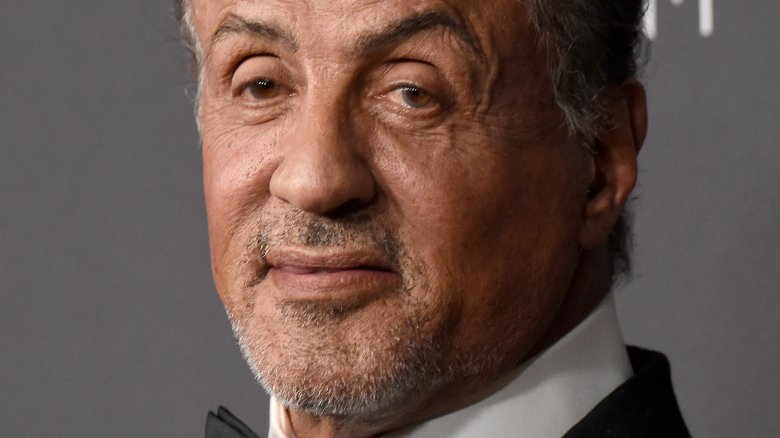 Getty Images
Sylvester Stallone is jumping back in the ring for round two. 
The Oscar-nominated actor took to Instagram to announce that he has climbed aboard Creed 2 as the director and producer. "Looking forward to directing and producing the incredibly talented Michael B. Jordan in Creed 2 next year... one more round!" Stallone wrote on a photo of him and Jordan. 
This news comes just over a month after Stallone teased details about the upcoming Rocky spinoff sequel. In September, he posted a photo to his Instagram with the caption, "Getting stronger! 2018" and the hashtags #Creed2, #MGM, and #Rocky, indicating that production will begin next year. At that time, a representative for MGM stated that the project was still in development. "We are continuing to work on developing the sequel to Creed," the spokeswoman said. Now it seems that the studio has made a big step in locking Stallone in as helmer and producer. 
In Creed, which was directed by Ryan Coogler from a script he co-wrote with Aaron Covington as an offshoot of the Rocky franchise, Stallone reprised his role as Rocky Balboa, while Jordan played Adonis "Donnie" Creed (a.k.a. "Hollywood Donnie"), a light heavyweight boxer and the son of world heavyweight champion Apollo Creed (played by Carl Weathers in the Rocky film series). 
Creed was both a critical and commercial success: the film pulled in $173 million at the global box office, and Stallone picked up a nomination for the Academy Award for Best Supporting Actor (ultimately losing out to Mark Rylance, who snagged the accolade for his work in Bridge of Spies), and then won the Golden Globe Award in the very same category.
Plot details about Creed 2 have been few and far between, with none being confirmed at the time of writing. Stallone has hinted that the narrative could connect to the events of 1985's Rocky IV. Back in July of this year, he shared a photo of his notebook that held a finished script draft for Creed 2, in which it mentioned a possible return of Ivan Drago (Dolph Lundgren), the Soviety boxing champ who killed Apollo Creed in the fourth Rocky flick. 
However, Stallone's script hasn't yet been confirmed as the one that will 100 percent, without a shadow of a doubt, be used in the sequel. While Stallone was the writer for the first six entries into the Rocky film series, with Creed being the seventh and Creed 2 the eighth, Creed director Coogler and Covington handled writing duties for the 2015 feature. 
At this point, it seems anything can happen for Creed 2. And we'll make sure to keep you in the loop when it does.