Sylvester Stallone Replaced As Director Of Creed 2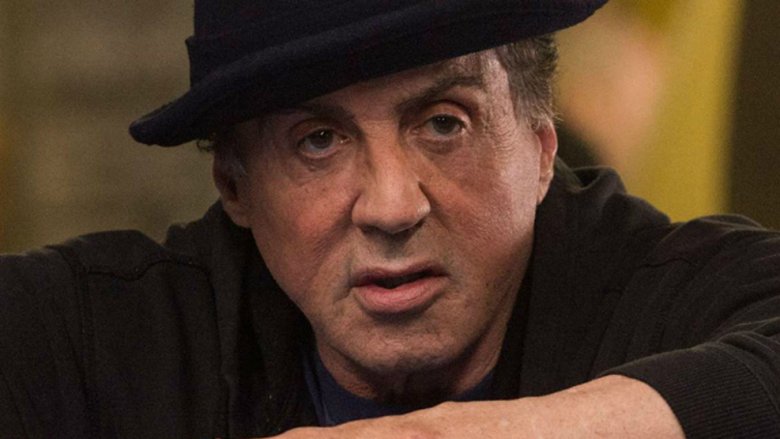 Sylvester Stallone decided to step out of the ring when it comes to directing the sequel to Creed.
Variety reports MGM and Warner Bros. signed up-and-coming director Steven Caple Jr. to helm Creed 2, which begins production in March. Stallone will still co-star in the flick which brings back Michael B. Jordan and Tessa Thompson. 
Sources said Stallone considered directing Creed 2, but after talking it over with Jordan and executives, they decided to find a new director. Ryan Coogler, who directed the first installment, is expected to join as an executive producer, but he's currently wrapping post-production on Marvel's Black Panther. Stallone and Jordan personally chose Caple for Creed 2.
"The character of Adonis Creed reflects this generation and its challenges," Stallone said. "I believe it's important for the director to also be a part of this generation like I was in mine, to make the story as relatable as possible. We are extremely lucky to have the talented young filmmaker Steven Caple Jr. step up and accept the role of director. I am confident that he and Michael B. Jordan will hit it out of the park!"
Caple will direct from an original screenplay written by Stallone and Luke Cage showrunner Cheo Hodari Coker based on characters from the Rocky franchise. The upcoming installment follows Adonis Creed (Jordan) as he deals with newfound fame and his quest to become a champion. Although plot details about the sequel are still unclear, Stallone has hinted the story would involve the Ivan Drago character who infamously killed Creed's father Apollo in Rocky IV.
"It's an honor to be a part of such an iconic franchise and to work with such great collaborators," Caple said. "Mike, Sly, and Tessa are extraordinarily talented and bring something special to today's culture. I look forward to joining the family and continuing the precedent set by this franchise's alumni of incredible filmmakers."
It'll be Caple's first feature at a major studio. He helmed the IFC movie The Land and wrote HBO's Emmett Till project, produced by Will Smith and Jay-Z. Creed 2 is slated for release Nov. 21, 2018.