Why Dee Bradley Baker's Favorite Bad Batch Character Changed During Season 2 - Exclusive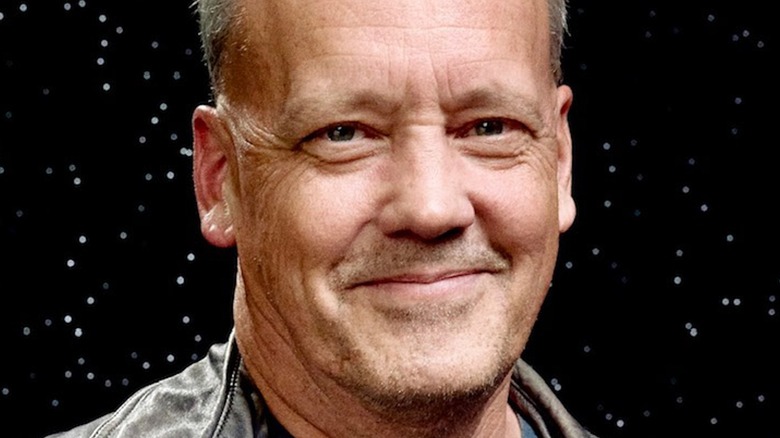 Disney+
Prolific voice actor Dee Bradley Baker has starred in several "Star Wars" animated projects throughout the years, using his vocal skills to create characters including Captain Rex, Commander Cody, Admiral Trench, Ephraim Bridger, and various clone troopers in series such as "The Clone Wars" and "Rebels." But there was a special group of five experimental clones that he voiced in the final season of "The Clone Wars" that Baker grew attached to dubbed "the Bad Batch," and luckily for the voice star, they got their own spin-off series in 2021.
A year and a half after "The Bad Batch" debuted on Disney+, the eclectic quintet of clones who make up the titular group — Wrecker, Hunter, Tech, Echo, and Crosshair — are back for Season 2 of the series, where they are again accompanied by the unique clone Omega (Michelle Ang). Given that Baker voices five of the six main characters, he's involved in nearly every aspect of the sprawling story of "The Bad Batch," which is why said he is "really in love" with the series.
"The storytelling is so good and so interesting. It's great 'Star Wars,'" Baker told Looper in an exclusive interview. "It's particularly gratifying that this is kind of the last element of 'Star Wars' where George Lucas was directly involved, and that is still bearing fruit in such entertaining and interesting and thrilling ways. As an actor, it's gratifying to have these scenes that are so beautifully executed and written — everything from the action to the personal one-on-one stuff ... There's nothing in my career experience [like it] that I've been allowed to take a swing at. It's beautiful."
"The Bad Batch" clones are unique because they all have distinct personalities. Because of that, Baker admits he has developed affinities for different members of the group that he's voiced throughout the series, and because of the evolving storyline, his favorite character to voice changed from Season 1 to Season 2.
Baker is fascinated with Crosshair's plight in Season 2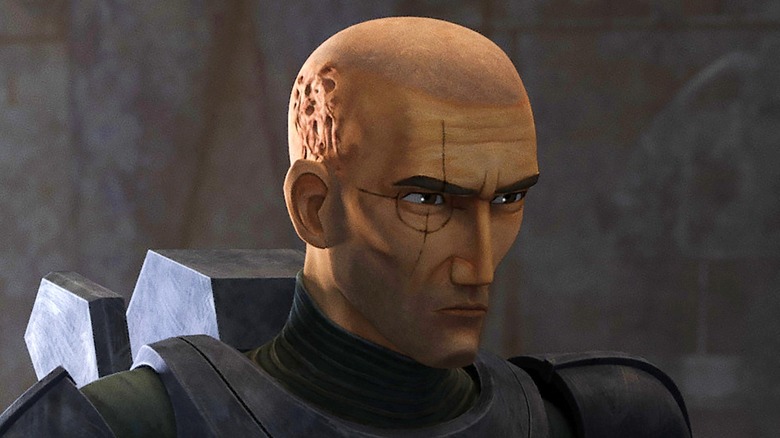 Lucasfilm/Disney+
Season 2 of "Star Wars: The Bad Batch" picks up months after the devastating loss of the clones' home world of Kamino at the end of Season 1, as the four of the five members of the group and Omega continue to elude the Empire. One clone in the Bad Batch — formerly known as Clone Force 99 when they were serving the Grand Army of the Republic — is still loyal to the Empire, though, and it's because of Crosshair's inner conflict that he's become Baker's favorite character to voice in Season 2. 
Comparing the two characters, Crosshair is the polar opposite of Baker's favorite from Season 1, who was much more boisterous, Baker noted. "Season 2 changes it for me. Before [with Season 1], I had a lot of fun being Wrecker because I like his personality, and he's far from me in so many ways," Baker told Looper. "But for Season 2, with how it plays out, Crosshair is, I find, a fascinating character and a really interesting story. His whole ordeal that he goes through as he processes where he stands and what the universe is bringing him is quite interesting, and I was surprised. Crosshair's the guy right now for me this season."
"Star Wars: The Bad Batch" is streaming exclusively on Disney+, with new episodes premiering every Wednesday through March 29.