Star Wars: The Bad Batch's Michelle Ang Gushes About Voicing Omega Again For Season 2 - Exclusive Interview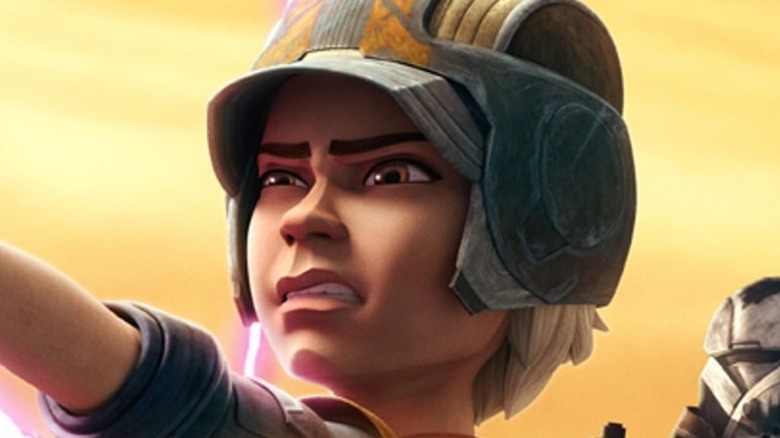 Lucasfilm/Disney+
Kicking off her screen career in 1997 in her native New Zealand, actor Michelle Ang has since had quite an exciting run in the live-action television sphere, having guest-starred on such hit series as "Xena: Warrior Princess," "Grey's Anatomy," "Fear the Walking Dead," and producer Jordan Peele's latest version of "The Twilight Zone." Still, as much as Ang has established her presence in front of the camera, it's her latest role as a voice actor behind the scenes for the hit animated series "Star Wars: The Bad Batch" that has catapulted her career to the next level.
The group of five misfit experimental clone troopers known as the Bad Batch was first introduced to viewers in the 7th and final season of "Star Wars: The Clone Wars" in 2020. Naturally, Wrecker, Hunter, Tech, Crosshair, and Echo (all voiced by Dee Bradley Baker) made up the titular group of characters in "Star Wars: The Bad Batch" in 2021, but they were greeted with a surprise named Omega (voiced by Ang), a young female clone who soon became part of their family.
Omega remains pivotal to the plot of the series as "The Bad Batch" returns for Season 2, which is new on Disney+. The new season picks up months after the events of the Season 1 finale, which saw the fall of the clones' home planet of Kamino. Season 2 finds Omega continuing to grow as her bond with her Bad Batch brothers strengthens. Omega finds herself steeped in the action of the series, too, as the group struggles to survive and stay a step ahead of the Empire.
In an exclusive interview with Looper, Ang shares her excitement about bringing Omega back to "The Bad Batch" for another season. She also revels in a sense of pride in following fellow New Zealand actor Temuera Morrison (who has played Jango Fett and Boba Fett) into the "Star Wars" universe, and she enthuses about the familial bond Omega has developed with the Bad Batch clones.
Ang is thrilled to reconnect with Star Wars collaborators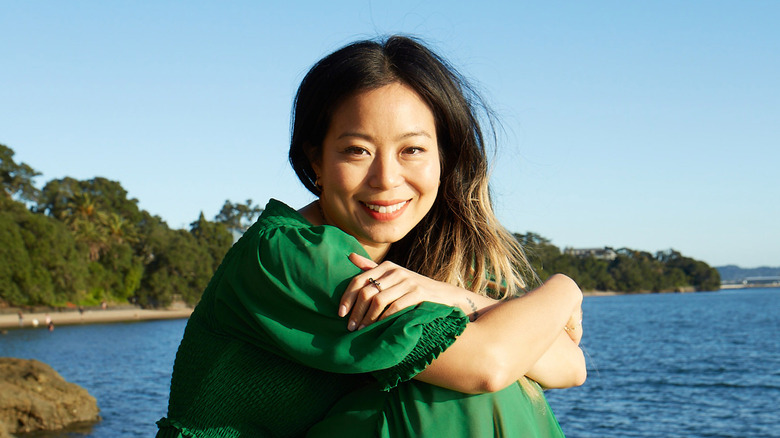 Disney+
The introduction of Omega in the "Star Wars" clone world in "The Bad Batch" Season 1 was such an unexpected breath of fresh air. Have you quite gotten over the wow factor yet? Going into this 2nd season, are you still saying, "Am I dreaming?"
You're right. It doesn't feel real. It feels like there's been a really long time since we were able to share Season 1, and now sharing Season 2, I'm sure the fans have probably been waiting patiently. 
I was lucky enough to be part of [Star Wars] Celebration at my very first convention and my very first experience with the "Star Wars" family in Los Angeles [over the summer], and that was a real pinch-me moment. But it was only two days, and now I'm — especially in the lead-up to the launch [of "The Bad Batch" Season 2] — feeling all energized and excited to be connected with everyone again. I hope everyone enjoys the season.
She takes pride in Temuera Morrison's contributions to the franchise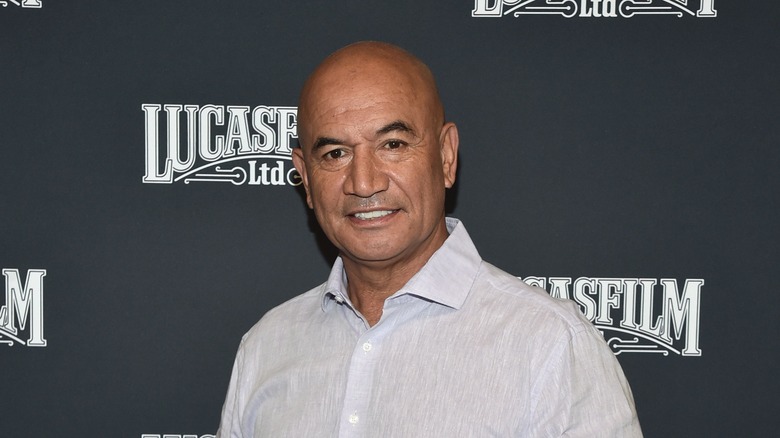 Alberto E. Rodriguez/Getty Images
Since you hail from New Zealand, the same country as Temuera Morrison [who plays "Clone Father" Jango Fett], do you feel some special kinship with Temuera when voicing Omega?
I love that you asked that question. Absolutely. Tem is an icon [not only] because of his "Clone Father" identity but also just as an actor. And [for actors] in New Zealand, the circles are small. I'm so excited to carry on that legacy of the accent in the "Star Wars" world, and what a privilege. 
We met each other at Celebration in Los Angeles, and in New Zealand. His greeting is "kia ora" — it's Māori — and it felt like family, a real family, because I was like, "Hey, Tem!" New Zealand is small, feels very casual. I'm excited that the legacy of the accent gets to keep its integrity as we explore this with this unusual clone [Omega].
Michelle Ang and Dee Bradley Baker have created characters that 'feel real'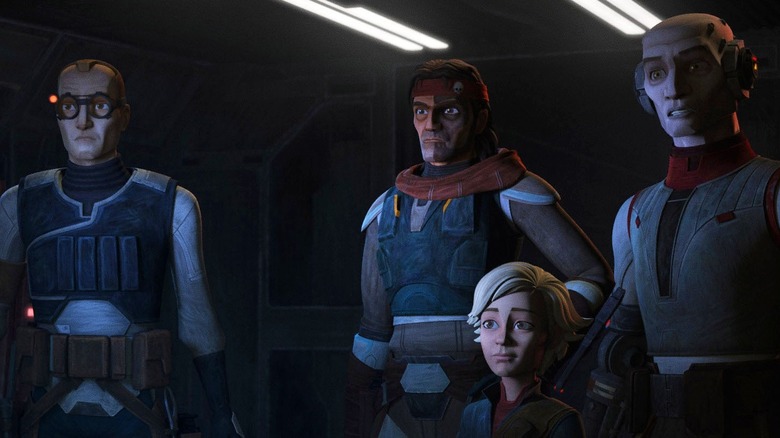 Lucasfilm/Disney+
Talking about family, I'm really getting the sense of family in the 2nd season. You can sense how much the Bad Batch clones care for Omega. Since this is an animated project, that's an amazing thing. When you watch it as a viewer, do you sense that feeling?
That's so awesome that you say that. Dee [Bradley Baker] and I work hard to make these relationships feel real. And the thing about Season 2 is that there's an opportunity to see Omega's specific relationships with each of her brothers. ... Hunter was a very strong figure for Omega in Season 1, but like you mentioned, they are a family. So in Season 2, we get to delve into the intricacies of how she interacts with the others, specifically Echo and Tech.
Because they all have such distinct personalities, it really feels different, and I think that's what you're putting your finger on. It feels real, like any family, because differences in personalities means that the way that each [pair] communicates also adjusts. You are right. I feel really proud of what Dee and I and the animation and directing team have done for "The Bad Batch" because they really care for each other, and their idea of family evolves and grows and faces challenges in Season 2 a lot. It's quite a central part of this story this season.
"Star Wars: The Bad Batch" Season 2 begins streaming exclusively on Disney+ today, January 4. New episodes of the series debut every Wednesday through March 29.
This interview has been edited for clarity.