New Deadpool 2 Poster Features A Shiny Easter Egg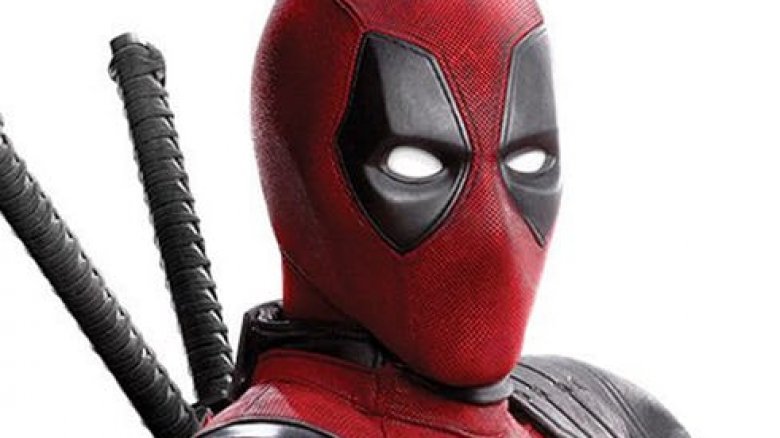 20th Century Fox
Deadpool has found a new Easter egg in the latest poster for Deadpool 2. 
No, seriously: 20th Century Fox released a witty new poster for the sequel pic, and it features the Merc with a Mouth propped up on a bale of hay, with his very own shiny golden Easter egg resting on his knee. Take a look below.
The poster comes just in time for the Easter holiday weekend, and it could also be a cheeky jab at Ready Player One, the pop culture reference-riddled film that officially bowed in theaters today (March 30). Not only is that flick's premise centered on its characters tracking down various Easter eggs, its main protagonist is also named Wade Watts, which sounds a whole lot like Wade Wilson. 
This new one-sheet actually isn't the first holiday-centric promo for Deadpool 2 that we've seen. At the start of the sequel's marketing cycle in 2017, Fox rolled out a Thanksgiving-themed poster that depicts the whole Deadpool 2 crew — Josh Brolin's Cable, Zazie Beetz's Domino, Morena Baccarin's Vanessa Carlysle, T.J. Miller's Weasel, Karan Soni's Dopinder, Leslie Uggams' Blind Al, Brianna Hildebrand's Negasonic Teenage Warhead, and Stefan Kapičić's Colossus — gathered around the dinner table, ready to tuck into a turkey that Deadpool cooked "using only a Zippo lighter."
Tons of Deadpool 2 goodness has been surfacing over the past few weeks as studio Fox gears up for an explosive release. We got a brand-new, more straightforward but just as snarky trailer that was jam-packed with hilarious meta-commentary, tons of F-bombs, increasingly creative ways for Deadpool to get injured, a subtle nod to National Lampoon's Van Wilder, and the declaration that "Sisterhood of the Traveling Pants is pure pornography." While we were digesting all that awesomeness, Fox unveiled an all-ages trailer that swapped the pornography joke for a cleaner one, teasing that Deadpool will explain "why the man bun is just a millennial mullet." Even more recently, we saw a new Deadpool 2 international poster that brought together Deadpool, Domino, and Cable. 
Directed by David Leitch from a script penned by original Deadpool writers Rhett Reese and Paul Wernick, Deadpool 2 will hit theaters on May 18.