New Deadpool 2 Trailer Features A Van Wilder Easter Egg You May Have Missed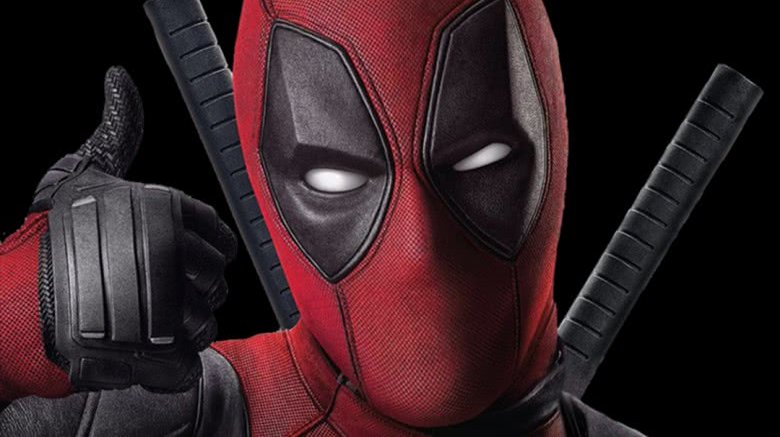 There was a lot to absorb in the newest Deadpool 2 trailer. From Ryan Reynolds' titular Merc with a Mouth taking Professor X's wheelchair out for a joyride to Josh Brolin's Cable proving just how savage he can get, the latest look at the upcoming sequel was jam-packed with signature Deadpool goodness. But it also featured a throwback reference to one of Reynolds' older movies, National Lampoon's Van Wilder. 
The Van Wilder easter egg is tucked in right at the start of the trailer, and is just subtle enough to have slipped under your radar. As we hear the light strumming of a guitar, the camera pans to show a group of thugs chasing after Deadpool. The foul-mouthed hero frantically waves his arms and shouts to taxi driver Dopinder (Karan Soni) to "start the f***ing car," interrupting Dopinder's heartfelt jamming to Air Supply's "All Out of Love" — the same song featured in the 2006 comedy film National Lampoon's Van Wilder. In the movie, Reynolds' character Van sings (and poorly plays) the tune in order to cope with the complicated emotions he's feeling. 
A possible bonus Van Wilder reference comes later in the Deadpool 2 trailer, when Deadpool gets hit by a massive truck. In the same singing scene from Van Wilder, Reynolds' character mentions his heart getting run over by a "big metaphorical truck."
Something tells us that there will be plenty more jokes made at Reynolds' filmography's expense sprinkled throughout Deadpool 2. Directed by David Leitch, the sequel film also stars Zazie Beetz, Brianna Hildebrand, T.J. Miller, Leslie Uggams, Shioli Kutsuna, and even Terry Crews. 
Deadpool 2 is set for release on May 18.