Netflix Still Hasn't Renewed Wednesday - So What Are They Waiting For?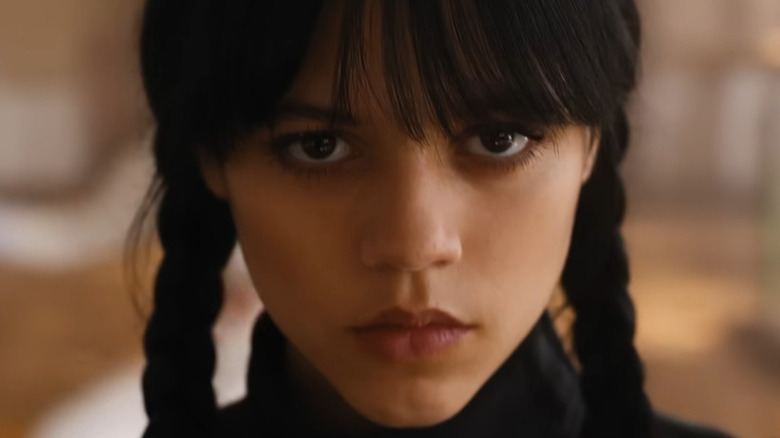 Netflix
EDIT: Clearly, Netflix has been reading our coverage. On Friday, January 6, "Wednesday" was renewed for a second season.
When "Wednesday," an "Addams Family" reboot slash spinoff, hit Netflix in late November, it was an instant hit; in fact, the streamer immediately released some pretty insane numbers about the show smashing viewership records (which Netflix, notably, rarely does). Led by Jenna Ortega in the titular role, "Wednesday," helmed by oddball director Tim Burton, has proven to be an enormous win for Netflix at a time when the service seems to be canceling shows left and right. So, this raises an obvious question: why hasn't any news broken about a second season?
With platforms like HBO and Showtime renewing big hits like "House of the Dragon" and "Yellowjackets" for more seasons before they even hit the ground — or, in the case of "Yellowjackets," before the second season even starts airing — it seems pretty weird that Netflix hasn't jumped at the chance to reward "Wednesday" fans with a second season. Beyond that, without getting too much into the spoilers of it all, the first season of "Wednesday" ends on a pretty definitive cliffhanger. So what, precisely, is Netflix waiting for when it comes to "Wednesday" season 2?
Wednesday might be tied up... with another huge streamer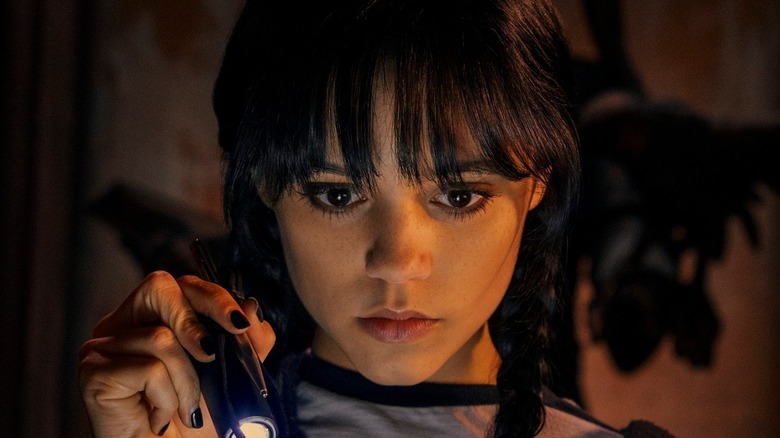 Netflix
Recently — and in the absence of any news about a second season — rumors have been circulating that perhaps Netflix won't even be able to air another installment of "Wednesday." According to an explainer written up in Vulture, MGM still technically owns the overall show production, and MGM was recently purchased by one of Netflix's biggest rivals: Amazon.
The piece does note that the deal regarding "Wednesday" was good to go long before Amazon purchased MGM and that, in December, Deadline reported that this deal shouldn't have any effect on the ultimate fate of any future seasons of "Wednesday." Still, weirder things have happened, and MGM is launching a streamer called MGM+ (a revamped version of Epix) sometime soon, so it's not completely impossible that "Wednesday" would end up jumping ship. It's a pretty unlikely scenario, but obviously, if that did come to pass, it would be a huge loss for Netflix in the long run.
The streaming landscape feels less steady than ever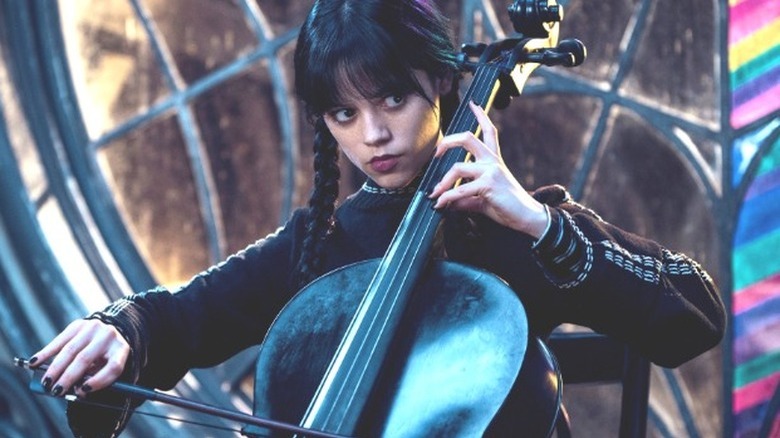 Netflix
This rumored kerfuffle — which, realistically, might not even amount to anything when all is said and done — does bring a larger issue to light, though. The streaming landscape, dominated by just a few parent companies and grappling with constant copyright issues, is far from steady, and shows do move from platform to platform all the time. Back in 2015, Hulu paid nearly $200 million to earn the rights to stream "Seinfeld," only for the hit sitcom to make the jump to Netflix at the end of June 2021. (As of this writing, "Seinfeld" is still on Netflix.") More recent examples include shows like "The Mindy Project," which recently appeared on Netflix after being rescued from cancelation by Hulu in 2015, or "Girls5Eva," which is moving from Peacock to Netflix for the third season ordered by the latter. "Schitt's Creek," meanwhile, became an enormous hit after appearing on Netflix; now it's only available on Hulu.
The mess over at HBO Max, where content — including huge shows like "Westworld" and classics like the "Looney Tunes" cartoons — is disappearing at an alarmingly fast rate under new leadership, isn't completely unrelated to this. The transient nature of streaming makes sure that no show or property ever feels completely stable; after all, we're living in a world where HBO Max canceled an entire $90 million movie seemingly without a second thought. For that exact reason, it feels like nothing is ever in a permanent spot — or, worse, that any series could simply vanish at any time. That feeling of uncertainty, at least, seems unlikely to change; as for "Wednesday," Netflix will have to make a call about a second season before too long.