Hulu Reportedly Passes On Long-Awaited Locke & Key Pilot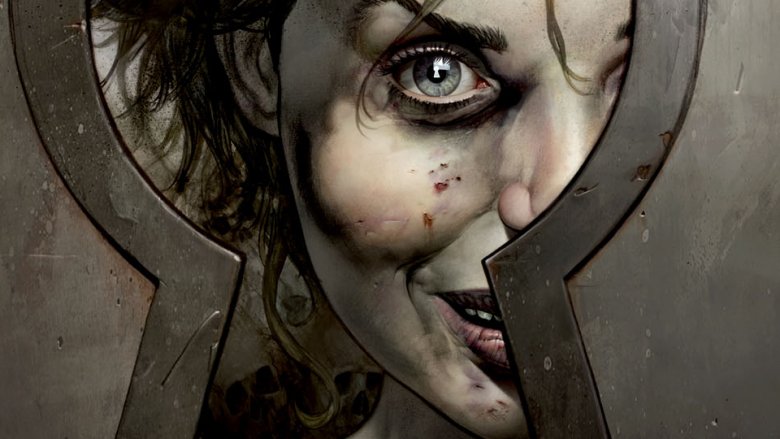 IDW Publishing
Looks like Locke & Key has encountered a jam. 
Hulu has reportedly passed on the pilot for the long-awaited television adaptation of IDW Publishing's acclaimed horror comic Locke & Key from writer Joe Hill and artist Gabriel Rodríguez. 
Actress Samantha Mathis, who was attached to the project in an unspecified role, revealed to Cultured Vultures in an interview during SXSW that she had completed the Locke & Key pilot, but the streaming service ultimately decided not to order it to series.
"I did a pilot for Hulu called Locke & Key, but it didn't get picked up by Hulu," said Mathis. According to the starlet, Locke & Key could live on if another platform gives it a chance. "It's getting shopped around to Amazon and Netflix and Apple and everyone right now. Who knows, maybe that will end up some place," she stated. "We'll see what happens."
Locke & Key comic writer Hill wrote the pilot script, with It filmmaker Andy Muschietti on board as director of the series, which centers around the three Locke family siblings who move to their ancestral home in Maine after their father is viciously murdered. As they enter a new chapter in their lives, the children and their mother discover that the home has magical keys that grant them otherworldly powers. What the Locke family doesn't know, however, is that a dastardly demon is searching for the keys, and will stop at nothing to get its hands on them. 
Frances O'Connor (The Conjuring 2) was to play the Locke matriarch, Nina, with Megan Charpentier (It, Mama) attached as Kinsey Locke, Jack Mulhern (Walking to the Waterline) set for the role of Tyler Locke, and Jackson Robert Scott (It, Fear the Walking Dead) lined up to play Bode Locke. Owen Teague (It, Bloodline) was set to portray Sam Lesser, the violent and disturbed teenager who murders his own father and then races to the Lockes' home and fatally shoots Duncan Locke, played by Nate Corddry (The Circle, Children's Hospital). The pilot also featured Bobby Daniels (Bedtime Stories for Men) as Officer Brunt, Danny Glover (the Lethal Weapon franchise, Predator 2) as Joe Ridgeway, and David Webster (Cardinal) as Al Grubb.
It would certainly be a shame if Locke & Key fizzled out completely, as many studios have attempted to adapt the Eisner Award-winning story for the screen. In 2011, Fox created a Locke & Key pilot, starring Miranda Otto, Jesse McCartney, Sarah Bolger, and Skylar Gertner, but it never came to fruition. A year later, Roberto Orci (Star Trek, Transformers: Revenge of the Fallen) announced in a since-deleted tweet that he and Alex Kurtzman (The Mummy, Sleepy Hollow) were working on a Locke & Key film trilogy. Nothing came of that project either. Fast forward to 2016, when Hill confirmed plans to adapt the comic book for television. In 2017, Hulu picked up the current Locke & Key pilot with Doctor Strange filmmaker Scott Derrickson on board to direct. Derrickson later dropped out, and Muschietti took his place.
With any luck, Netflix, Amazon, or Apple can step up and save Locke & Key.