Nate Corddry Cast In Hulu's Locke & Key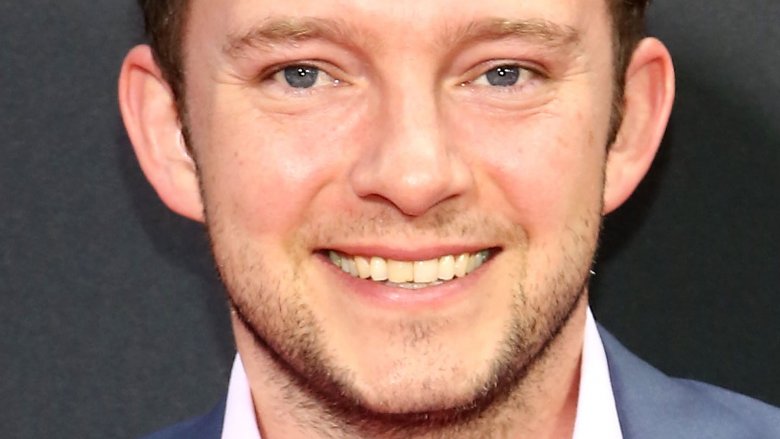 Getty Images
Hulu is one step closer to locking in the final cast for Locke & Key, as Deadline announces that Nate Corddry has been cast in the streaming site's upcoming horror fantasy pilot. 
Adapted from the IDW comic written by Joe Hill and illustrated by Gabriel Rodriguez, Locke & Key centers around three siblings who are struggling in the wake of the grisly murder of their father. The trio move to their lineal home in Maine with their mother Nina, played by The Conjuring 2 actress Frances O'Connor, to discover that the house has magical keys that give those in possession of them a wide array of abilities. Unbeknownst to them, a sinister demon is on the hunt for the mystical keys, and will stop at nothing (and for no one) to obtain them. 
Corddry, known for his work on the Anna Faris and Allison Janney-led comedy series Mom, will play Duncan Locke, the uncle to the three Locke children. Duncan tries his best to ease the family's pain following his older brother's death, working to restore normalcy with the help of his boyfriend Brian Rogers. At first, Duncan doesn't appear to believe anything is wrong or out of the ordinary in the house, but it's soon revealed that he holds a number of secrets critical to the supernatural elements of the old home. 
Child actors Megan Charpentier and Jackson Robert Scott play two of the Locke children, the middle child Kinsey and the youngest member Bode, respectively. 
 It helmer Andy Muschietti and Lost EP Carlton Cuse, who will also serve as the series' showrunner, and their production companies are executive producing the series. Comic creator Hill and Cuse are co-writing the hour-long pilot episode of Locke & Key. 
Beyond his involvement with Mom, Corddry has racked up film credits in St. Vincent, Ghostbusters, and The Circle. He has also appeared in one-off roles in Difficult People, New Girl, and 30 Rock.
We'll continue to update you as we learn more about Locke & Key. For now, take a look at these comic books that almost got the film treatment.