Locke & Key Pilot Coming To Hulu With Doctor Strange Director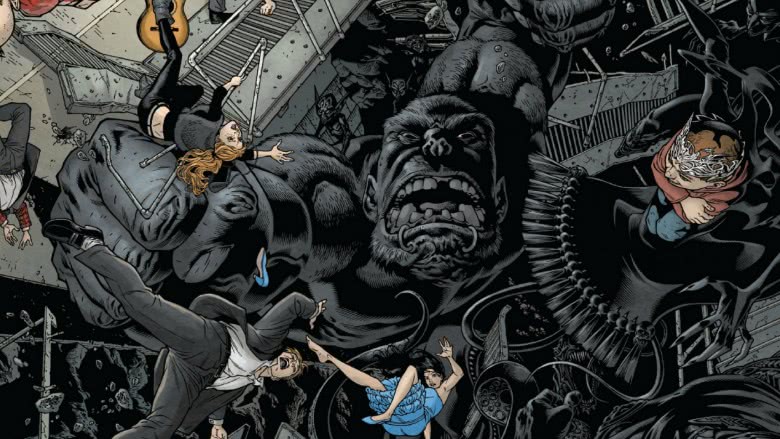 The Locke & Key TV show may finally be on its way.
Entertainment Weekly reports that Hulu has ordered a pilot for the long-gestating comic book adaptation, with Carlton Cuse (Lost) set to serve as showrunner. The comics' writer, Joe Hill, will pen the pilot, while Scott Derrickson (Doctor Strange) has signed on to direct.
Locke & Key follows the Locke family after the patriarch, Rendell, is brutally murdered. The mother, Nina, takes her three children to the Keyhouse, a mysterious mansion in New England. The house is filled with magical keys that allow the children to open doors to other dimensions. However, a terrifying demon has other plans for the portals, and won't stop until it gets the keys back.
Locke & Key was first adapted for television in 2010, with Alex Kurtzman (Fringe) and Roberto Orci writing a pilot that starred Miranda Otto, Sarah Bolger, Ksenia Solo, Nick Stahl, and Jesse McCartney. Even though the pilot was very well-received when it screened at Comic-Con International, and it had a big name attached in the form of executive producer Steven Spielberg, no network was willing to pick the potentially huge show up.
A film trilogy was announced in 2014, although that never came to fruition. The closest Locke & Key has come to the screen is a 2015 13-hour audio book released by Audible, featuring performances from Tatiana Maslany, Kate Mulgrew, Haley Joel Osment, and Hill's father Stephen King.
Fans of Locke & Key have had their hopes raised and dashed on the possibility of a live-action adaptation many times now, but hopefully, with the comics' growing popularity, it will actually make it to series this time. There is no word on an expected timeline for the production.