Daniela Ruah Says Directing Episodes Of NCIS: LA Is A 'Hefty Responsibility'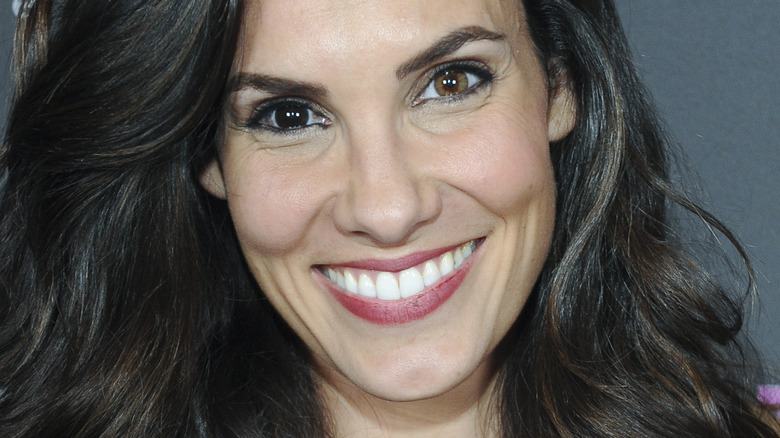 Amy Graves/Getty Images
Within the TV and film industry, it is not unusual for professionals to carry out more than one role or task, either in a given project or across multiple projects. Producing, directing, writing, and acting may be done by different people, but these roles can also be performed by one and the same person.
The police procedure series "NCIS: Los Angeles" has been on the air since 2009, over a decade ago. When one works on a project for this long, strong bonds are forged, and a relationship of mutual trust and respect is built throughout the years. Thanks to this, Portuguese-American actress Daniela Ruah, who has played special agent Kensi Blye for as long as the series has aired, has had the opportunity to direct a couple of episodes and thus acquire hands-on experience helming the shooting on set.
As of Season 14, it is Ruah's sixth time sitting in the director's chair for two episodes of the long-running show. According to what the actress said to Parade, she was in charge of directing Episode 5, "Flesh & Blood," and Episode 14 of the latest season, which has still not aired as of this writing.
A hefty but exciting responsibility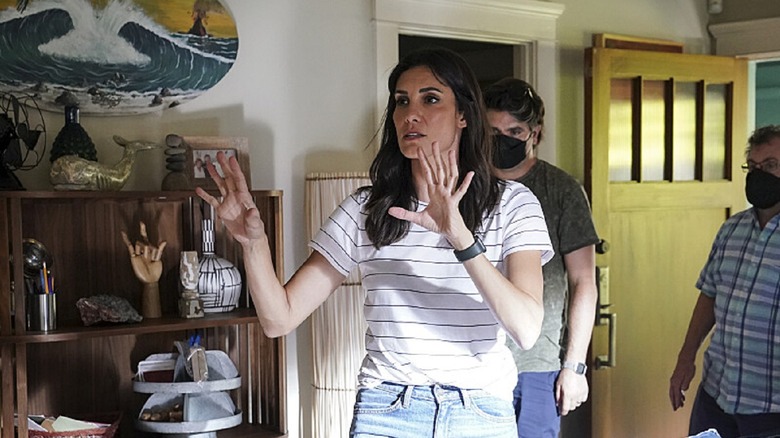 CBS
Although it must be nerve-wracking to be handed over the many responsibilities of a director, Ruah has faced the challenge with palpable enthusiasm. When asked about this different role she has gotten to play, the star shows her excitement by rambling on and elaborating a bit more in her answer than for other questions.
In conversation with Smashing Interviews Magazine, Ruah has described how being both director and actor on set is made an easier task because she knows Kensi like the palm of her hand by now, so it doesn't require much effort to get into character. However, unlike playing Kensi, "directing is obviously not second nature." Ruah stated, "I've only been doing it for three years, and it's such a hefty responsibility when you're sitting in the director's chair. There's the responsibility of telling a cohesive story, of visually elevating an already great script and making sure that the transitions from scene to scene makes sense or that they bring rhythm to what you're watching on TV."
Because of the tight filming schedule, Ruah has also had to learn to be as efficient as possible, and she sees this knowledge and experience she's getting as something very positive which could help her in future jobs. The actress concluded her answer by saying: "It's a lot, but I have to do it. It's part of the job and actually really good to be thrown into the deep end of directing a show that's very efficient, a show that moves fast, a show that every genre involved, action, drama, comedy, all that stuff rolled up in one. Am I going to have to learn to swim in the deep end? Yeah." Ruah faces these challenges with nothing but positivity.